When Downsizing, Small Steps Make a Big Difference
Jan Schechter, Personal Moving Consultant
February 24, 2020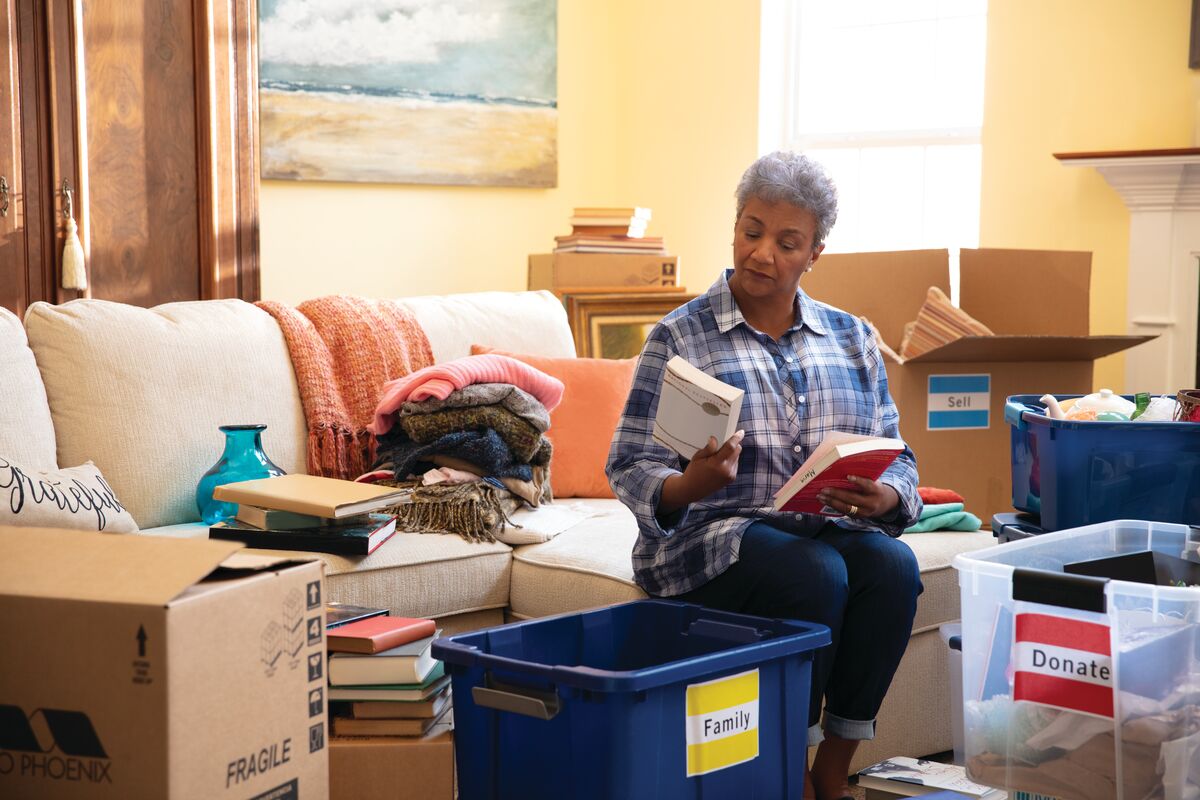 Now is the perfect time of year to open the windows, sweep out the cobwebs, and start clearing out the clutter. But where do you begin? Our advice: start small.
Downsizing tips for seniors
Don't let the idea of downsizing debilitate you.
If you look at all the rooms and closets and drawers in your house, you can easily become overwhelmed by the prospect of sorting through them all. So, pick one room, take a deep breath, and dive in. 
Empty the closet and only put back items that you've used or touched in the past 12 months. If you didn't need it for an entire calendar year, it's probably not worth keeping. Do the same thing with each drawer in the room. As you reload the drawer, ask yourself, 'Why am I holding onto this?' If you can't come up with a good reason, put that item in the downsizing pile. 
Take regular breaks so you don't become overtired or frustrated. And pause to look at the progress you are making. Once you've completed a single room, you'll feel an incredible sense of accomplishment, and that will give you the energy and encouragement to move to the next room on your list.
Think quality over quantity.
When I look around my own house, I'm amazed at how much I've accumulated. It seems like my kitchen storage containers, dish towels, and pillowcases multiply while I sleep! 
As you downsize, only keep the best of the bunch. Toss the storage containers with missing lids, the threadbare dish towels, and the pillowcases that don't match your sheet sets. Then be practical. Do you really need so many containers, towels, sheets, pens, writing pads, or vases? Only keep what you absolutely need. The rest should go in the downsizing pile.
Family comes first.
Chances are, many of the items you're ready to part with are still in wonderful shape—so give them a brand-new life in a brand-new home! Often, the residents I work with have older grandchildren, nieces, and nephews who are heading off to college or moving into their first apartment. Offer your unneeded furniture, kitchen items, and keepsakes to them. You may be surprised by how much they'll appreciate it. 
Recently, I helped a woman move who had a precious dining room table that had been in her family for years. It was a little too big for her new apartment, so she offered it to her daughter, who happily accepted it. Now, when she visits her daughter, she enjoys sitting around that table and making even more memories with her growing family. What a gift!
Donate unwanted items.
Want to really feel good about downsizing? Donate unwanted items to local charities. For example, Habitat for Humanity is always looking for lumber, tools, and gardening equipment. Animal rescues are always in need of old towels, sheets, and blankets. Your personal moving consultant can help match you with organizations that would benefit from your generosity. In some cases, they can even arrange to have things picked up right at your front door.
Let someone else do the heavy lifting.
Perhaps the smartest small step you can take when clearing out clutter is to contact a professional downsizer. These experts help seniors right-size their lives for a living, so you can rest easy. They'll definitely reduce the stress that sometimes comes with tackling this sort of task. You'll get great advice and guidance, and if you like, you won't have to lift a finger. Your downsizer can box and bag everything you're discarding and deliver the items to their next destination.
Best of all, the cost could be covered by the Erickson Senior Living-managed community where you're moving. If you use one of our preferred real estate agents to sell your house, we'll reimburse up to $2,000 of your moving expenses—including the services of a professional downsizer. Connect with us today to get more information. 
Back