Making the Decision to Move to a Senior Living Community
Sharon Baksa
July 20, 2020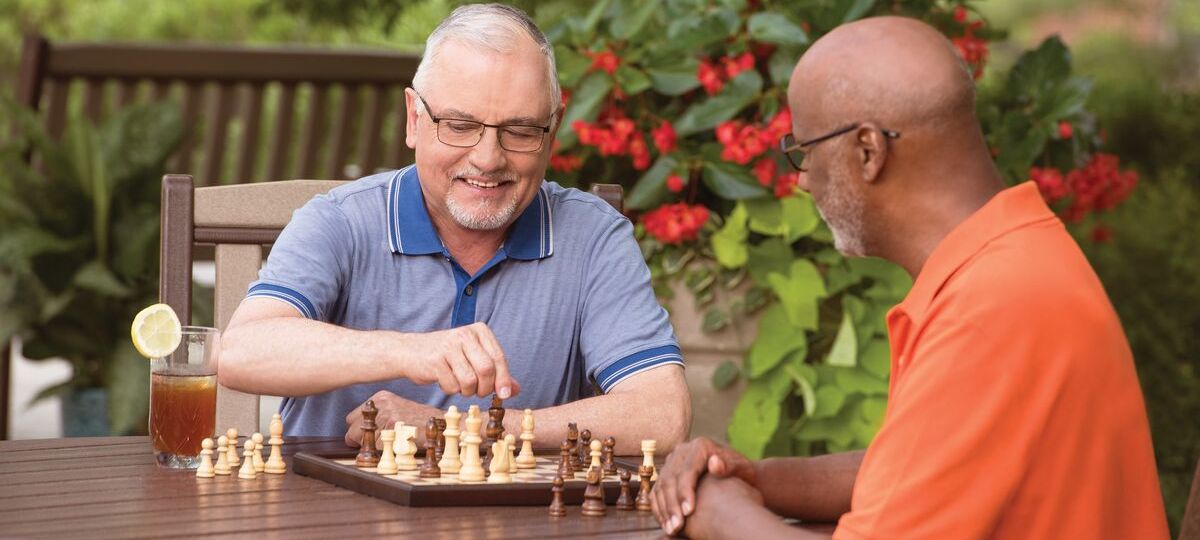 Embrace change at an independent living community
Are you currently longing for new surroundings to call home?  If so, you aren't alone. The months we have spent inside have prompted many of us to wish there was a reset button to push or a quick way to move into a refreshed setting that inspires us to truly live our lives to the fullest. So, what's holding you back?
Sorting through clothes in your closet from the past few seasons doesn't seem like an exciting prospect and you're wondering where to get help with downsizing?

Don't know where to donate furniture and household items that are taking up valuable space in your garage?

Asking if this is a good time to sell my house?

Wondering where you can find help to sell your house?
Wonder and worry no more—our Erickson Senior Living personal moving consultant has just the right moving resources to do it all!
Erickson Senior Living moving resources are at your service
Erickson Senior Living-managed communities have built a senior moving assistance program of industry partners to take the worry and wonder off your mind. Premier Transitions, a national partner of the Erickson Realty and Moving Services program, will address all of these areas and more for you. 
After more than 20 years assisting hundreds of seniors to make life-altering moves, Premier has developed a nationwide network of proven service experts. They work with your personal moving consultant to connect you with a consortium of real estate and moving professionals, while at the same time, providing oversight to ensure satisfaction.  
Change can be challenging and even more so when you've lived in the same house for a substantial number of years. Just making the decision can be daunting enough. When you add in selling your home, downsizing, and physically moving, it can seem downright impossible.  
With Premier, Erickson Senior Living has a single point of contact to coordinate the services necessary for a smooth transition. A senior moving company with systems and resources in place to address all manner of moving needs will help ensure the perfect fit for you.
By connecting you with trusted professionals in your area, you can feel confident you'll get top-notch service. At the same time, there will be no need for a "do-it-yourself" approach to moving.  From contractors for odd jobs to senior move managers, donation resources, estate sale professionals, economical movers, and packers, the resources you need will be at your fingertips. 
Not only will you benefit from a value-added, full-service relocation program that is uniquely yours, but you'll always have access to an objective go-to expert.  
How seniors can get help selling their home with real estate technology
Projections for real estate sales are extremely positive despite the economic challenges we're currently experiencing as a nation. With a shortage of listing inventory and an explosion of online real estate searches by buyers spending more time at home, there couldn't be a better opportunity to sell your home.  
Rapid enhancements in technology over the past few months have enabled real estate agents to offer virtual showings to buyers prior to ever entering the home. Properties are even being purchased sight unseen. 
Traditionally, real estate agents provide a long list of properties to their clients, followed by explanations, negotiations, and real-life visits to houses and apartments. While this practice has been used for decades, it's inconvenient and time-consuming for realtors and homebuyers. Thanks to virtual technology, buyers can enjoy immersive 360-degree tours from the comfort of their homes. And realtors can stage homes to look like they have furniture in them, which is far more appealing than showing empty rooms. With concerns about COVID-19, virtual solutions are more essential than ever—they save time for clients and realtors, enhance the selling and buying experience, and keep people safe.
Why now is the best time to move for Seniors
By providing you with a comprehensive plan that includes readying your house for the market and pinpointing the right listing price, the sale of your property is sure to have a successful outcome. Homes with an attractive online presence and list price generally sell for more money and within 30 days—sometimes, even with multiple offers.
Recent months of sheltering in place have empowered real estate and moving industry professionals to reinvent their business models and offer clients streamlined processes; online tools; safety-conscious business practices; and more efficient ways to downsize, sell homes, and move.  
Interest rates and inventory are low, which means real estate is in high demand and homes are selling quickly. With an array of helpful services and virtual technology, there's no better time to make that move you've been contemplating. 
Find an Erickson Senior Living community to call home
Our trustworthy senior realty and moving service simplify the entire moving process from start to finish. Whether you're ready to move right now or in the near future, we're here to help your retirement living dreams become a reality. Reach out to your Erickson Senior Living personal moving consultant today. 
When you sign up for our priority list, you'll receive an array of perks, including access to the terrific realty and moving assistance highlighted in this article. It's the best way to reserve your place in line, so you can claim the exact home you want, exactly when you want it. A wonderful new and carefree life awaits you!
Find an Erickson Senior Living-managed community if you're interested in living in a vibrant and active senior independent living community. Beautiful walking paths, gardens, resort-style amenities, an on-site medical center staffed by full-time medical professionals, and new friends await. Request more information today.
Back