Showing Appreciation for Our Nation's Veterans
By Michele Harris
June 15, 2022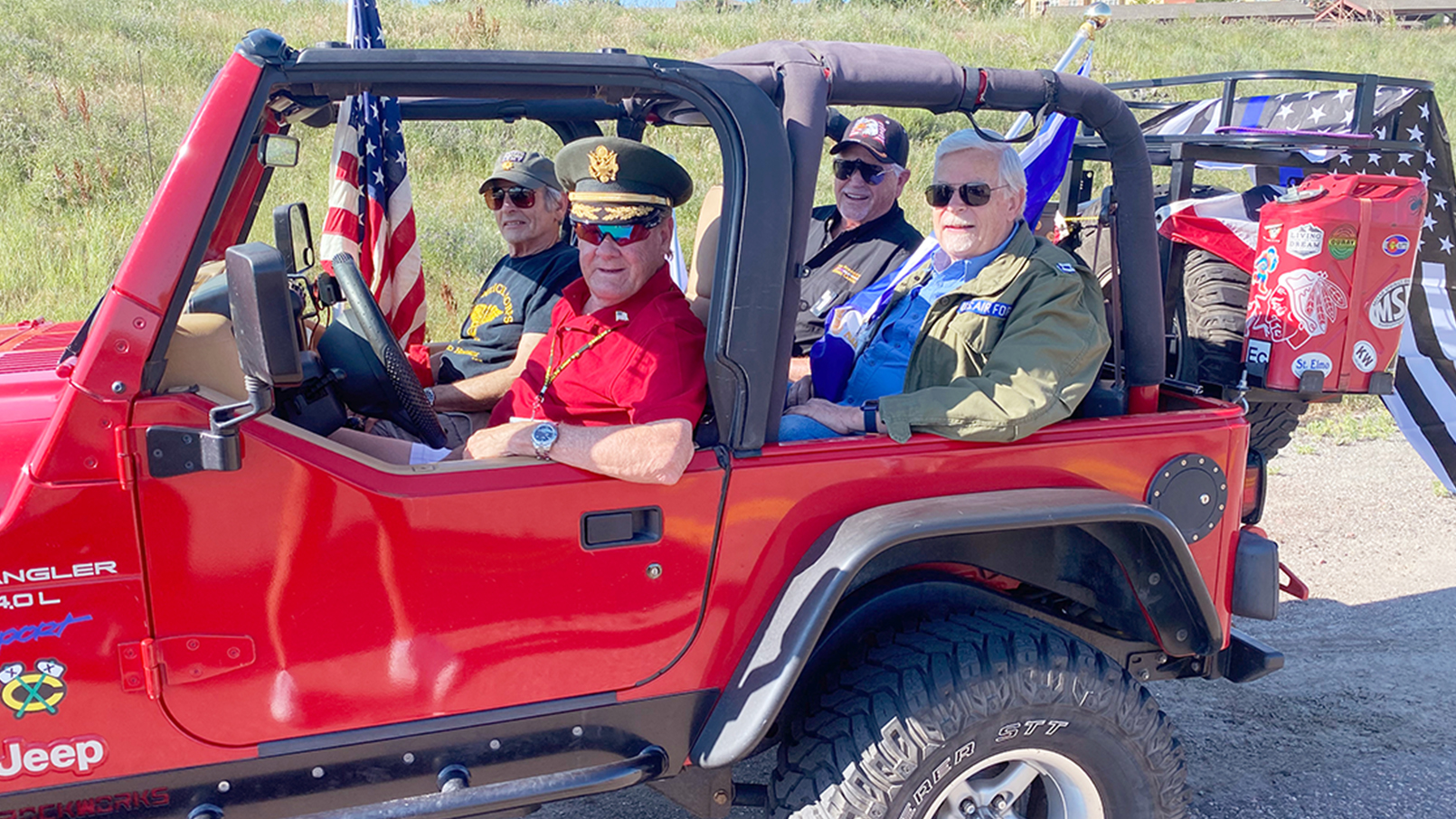 In 1999, late senator John McCain introduced legislation designating the month of May as Military Appreciation Month. During this special month, Americans honor active-duty military, veterans, and their families for the work they've done and the sacrifices they've made to protect the nation, its citizens, and the world at large.
While Memorial Day (on May 30 this year) is the month's "headliner" holiday, there are other days in May that acknowledge the military. May 1 is Loyalty Day, May 6 is Military Spouse Appreciation Day, May 8 is Victory in Europe or VE Day, and May 21 is Armed Forces Day.
Ceremonies recognizing the nearly 1.4 million men and women on active duty, 800,000 reservists, and 20 million veterans will be held at Erickson Senior Living communities - across the nation - throughout the month of May.
Community support
Tom Puckett, a retired veteran who served on active duty during the Vietnam era and in the reserves, lives at Wind Crest, the Erickson Senior Living community in Highlands Ranch, Colo. He loves helping his neighbors honor vets not only during the month of May, but throughout the year as well.
Shortly after moving to Wind Crest with his wife Judy in 2017, Tom got involved with the Resident Advisory Council, where he met two other veterans. "At the time, there were 56 WWII vets living here, and we wanted to recognize them and bring some attention to their service," says Tom.
Other residents wanted to help too, so they organized a special Veteran's Day commemoration for the community.
"We were blown away by the response," says Tom. "The capacity of our theater is about 270, and over 400 people showed up. It was so popular; we have repeated that every year."
Giving back
After the event's initial success, the group decided to form a club called Veterans at Wind Crest.
"We are a committee of eleven veterans that meets once a month," says Tom. "We try to identify the needs and issues of the nearly 300 veterans who live here at Wind Crest. Sometimes, we'll bring in an outside speaker. We recently had a young F-16 pilot from Buckley Air Force Base come for a talk. He started by having a flyby that rattled the windows here at Wind Crest. Everyone had a ball."
The group also takes on projects to help vets - they're currently refurbishing used electric scooters. "We find people who can fix them and then pass them along to vets who could use them," he says. "We've given away 22 so far."
Other Erickson Senior Living communities have veterans clubs, and Tom says he's happy to share what he's learned with anyone interested in starting a new club.
Show your appreciation
There are many ways to show your appreciation for the nation's military. It starts with the simple act of proudly displaying the American flag in your home or business.
Donate money or items to a charity that supports the military, and if you own a business, try to hire veterans.
When you meet someone who has served the U.S. through military service, remember to say thank you. It may be a small gesture, but it's sure to be appreciated.
Back