Take Great Photos with Your Smartphone
By Michele Harris
February 20, 2022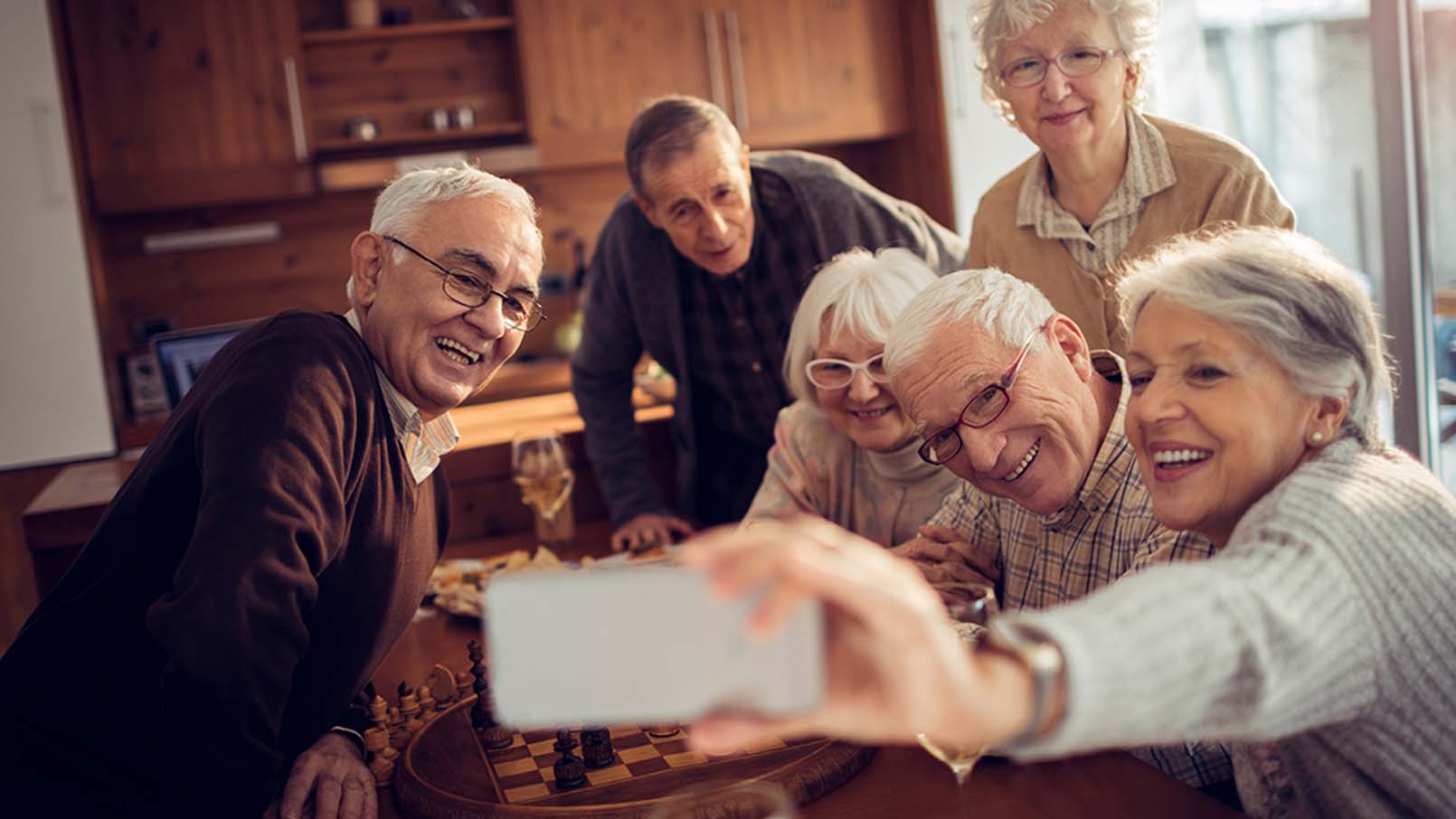 An estimated 1.4 trillion digital photos were taken in 2021, and 90% of them were taken with smartphones. But how many of those shots were worth saving to a camera roll? While today's smartphone cameras are so advanced - making it difficult for even novice users to take a bad picture - understanding a few tech basics will help ensure that all your photos are keepers.
Clean the lens
Between texting, creating social media posts, writing emails, and making calls, most smartphone users touch their devices hundreds of times a day. Unfortunately, all that contact can leave your camera lens smeared with fingerprints.
While you may be inclined to use a tissue, the hem of your shirt, or even your pants to wipe the lens clean, resist taking the easy way out. Coarse fibers in paper products and fabrics could damage the lens by leaving tiny scratches that build up over time.
Instead, use something specifically designed to clean lenses, such as a microfiber cloth.
The rule of thirds
Most smartphone cameras are preprogrammed to produce the best focus, exposure, and color balance for the image you are trying to capture. That means creating a compelling composition is up to you, the user.
Martin Sheerin is a retired professional photographer. His website, lightupmyphotos.com, covers all the nuts and bolts of photography. Sheerin suggests using the rule of thirds to establish interesting compositions.
When using your smartphone's grid option, the image you are looking at will be divided into a grid of nine equal squares. Adjust until the main subject(s) land where the grid lines intersect, and then snap the photo. Play around with how your subjects are arranged using the rule of thirds—one composition might be more eye-catching than another! To turn on the grid feature on an iPhone, go to Settings and choose Camera. Turn on Grid.
For Android devices, go to Settings, then select Photos & Camera, then choose Grid.
Lose the flash
"The glaring light from a smartphone flash is very cold and unflattering," says Sheerin. "If possible, turn off the flash in the camera settings. You could also place a piece of tape over the light, or even stick your finger over it when you're about to take the photo."
Use a tripod
"Many camera phones come with optical image stabilization. However, there will be instances when you have taken a lot of time and patience to set up a photograph, but when you look at it later on a large screen, you find that 'camera shake' has ruined the image," says Sheerin.
There are many inexpensive, ultra-compact tripods, specifically designed for smartphones, on the market. They can sit on the ground or on a tabletop, then fold up nicely to fit in a pocket.
You can even get a tripod that comes with a wireless, Bluetooth remote control for triggering the camera shutter—a great feature for taking selfies.
Resist the urge to zoom
Most smartphone cameras have a "pinch to zoom" function that brings your subject closer. Unless your smartphone has an optical zoom, however, narrowing in on the subject by zooming will most likely result in a blurry and/or grainy image.
If you can't get close enough to the subject, take the shot from a distance and then crop the image later.
Taking the time to learn a few tips on getting the best photos possible is worth your while. The reward is capturing high-quality memories for you and your loved ones.
Back