Location, location, location
Reasons to consider Avery Point for your next home
Chloe Jefferson
September 21, 2020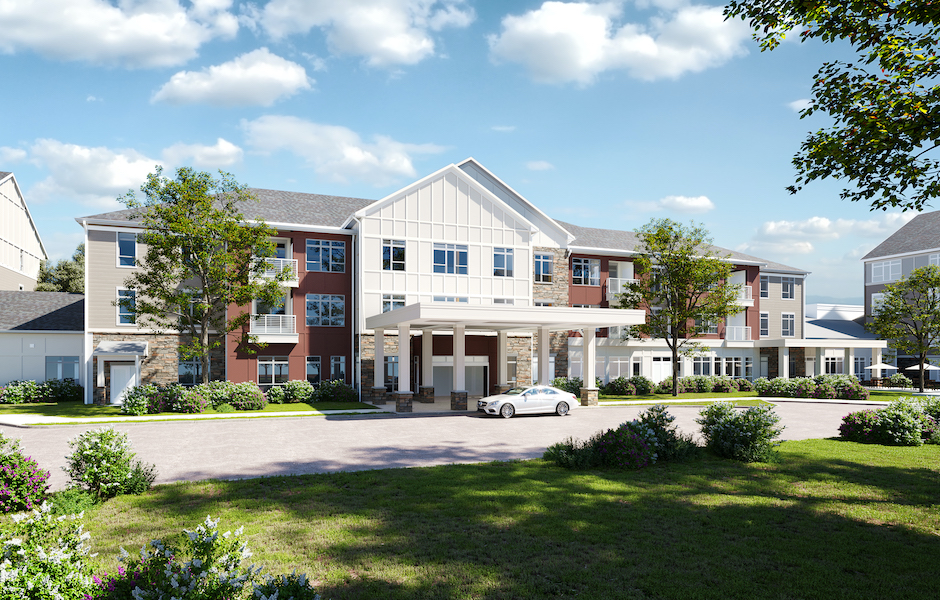 There are many reasons why you should consider moving to Avery Point, the new continuing care retirement community coming to Richmond, Va. For one thing, the community is part of Erickson Senior Living, a network of communities with years of experience in the senior housing industry.
Avery Point Director of Sales Jim Antonakos shares answers to the following questions on reasons why Avery Point should be your next move. 
Q: Why build another senior living community in Virginia?
A: There are many reasons we chose this location. It's an exciting time to be in Richmond—the area is booming, and there's a distinct need for more senior housing options. We have brand familiarity in the market, we have established relationships with organizations that govern continuing care retirement communities, and the proximity to our headquarters in Baltimore, Md., is attractive. 
Q: How can Erickson Senior Living weather the storm caused by COVID-19?
A: Being self-financed means we can continue to move forward through this unprecedented time without having to worry about investors getting cold feet. We always believed that our offering in Richmond would be well-received in the market, and we're seeing proof of that now.
COVID-19 has changed how we get information to people, but it really hasn't slowed us down. Through financial strength and an unstoppable team, we've been able to easily weather the storm.
Q: Why build in this particular location?
A: When I describe Avery Point to people, I compare it to an oasis. Even though we're only a few miles from Short Pump, we're removed from the hustle and bustle. We have the best of both worlds.
The surrounding area is tranquil, while right down the road you'll find shops, restaurants, activities, and even a medical center.
The location can't be beat in terms of accessibility to major highways, commerce, and health care providers. And the best part is that we found that convenience without sacrificing the beauty and peace and quiet of the natural surroundings. 
Q: How can residents take advantage of the location?
A: Whether they drive their own vehicle or use Avery Point's shuttles, community members will find just about anything they need on a three-mile stretch. The shuttles will run daily to shopping attractions, doctors' offices, and more on Broad Street. 
Q: Is it easy to get in and out of the community?
A: Yes! The community is right off Broad Street and Route 288, making it easy for friends and family to visit. It's especially convenient to hop on any nearby highway to explore the Blue Ridge Mountains in Charlottesville, head to Virginia Beach, or go south to pass over the James River into Chesterfield County.
All of those interstates are just minutes from Avery Point, so it will be easy to get to friends and family and easy for them to get to you. No matter where your family is, we are convenient. We're easy to find and right off the highway. 
West Creek and the surrounding area continues to grow, so now is a great time to move here. Goochland County has a plan to remain about 85% rural, meaning there's only so much land that can be developed in this amazing location. Current plans include shops and restaurants in West Creek. 
My team and I are very excited to be living in the Richmond, Va., area. It will be exciting to get in now and watch the area mature.
For vibrant senior living in Richmond, all signs truly point to Avery Point. Here you'll meet new friends, explore a variety of interests, and enjoy a customized apartment home. Request your free brochure today to view floorplans, pricing, and more! 
Back