How to Digitally Store Your Photo Collection When Downsizing
By Michele Harris
October 7, 2021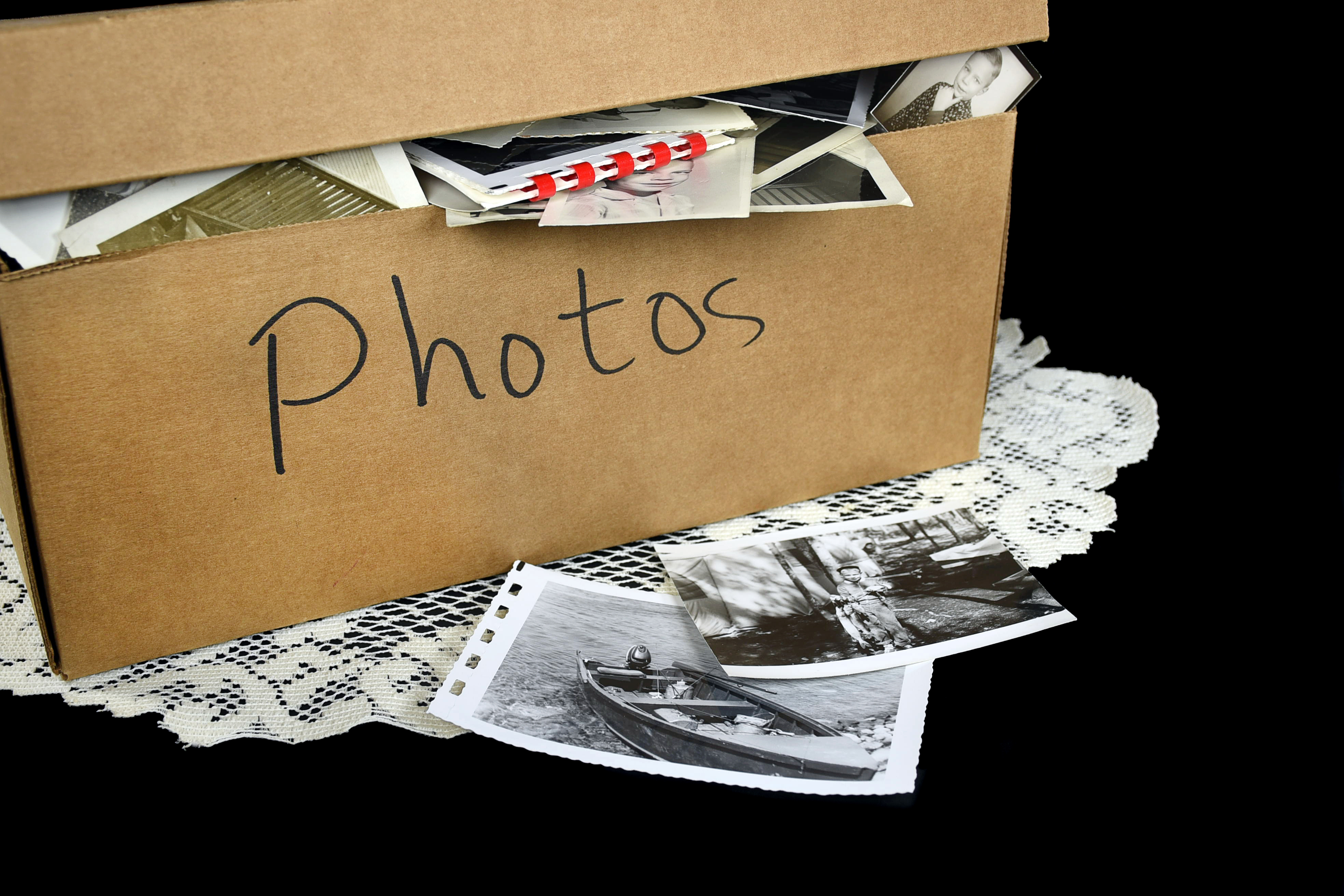 When Barry Levine and his wife were preparing to move from a large house to an apartment, the 81-year-old lifelong photographer had to face the chore of dealing with his extensive photo collection.
Levine says he had over 100 photo albums, numerous large-scale framed images (some as big as five-feet long), and 20 to 25 cartons of prints.
For Levine, the solution to downsizing photo albums was to transfer many of his pictures to a digital format and display them on a digital frame.
Going from developed to digitized images
Anyone who did not grow up snapping images with their smartphone must contend with storing boxes of family photos, which is a challenge when space becomes limited.
"Most of us cannot remember the last time we had a roll of film developed, but we all have countless photos in albums, boxes, and tucked away in closets," says Andrew Selepak, a media professor at the University of Florida. "The sad thing is, not only are these photos taking up space, but we never get to look at these priceless memories."
Selepak solved his family's photo storage problem through Legacybox (legacybox.com), a service that digitizes photos, slides, negatives, video tapes, DVDs, and even 8 mm film. Legacybox customers can choose to have their digitized images put on a thumb drive, a DVD, or uploaded to the cloud—a good idea if you want to share your image library with others.
"The best part is, once the photos are digital, they can be added to Amazon Photos or Google Photos, and then be displayed on an Alexa or Google Home device and shared with others," says Selepak. "Now, the photos are not taking up space nor hidden away—they are seen every day."
Store and access images in the cloud
Storing your digital photos on the cloud will save physical storage space and, more importantly, protect your cherished photos from disaster. Computers and smartphones crash, and DVDs and thumb drives can break or be misplaced. Cloud storage protects against a devastating loss: losing snapshots of laughter, love, and growth.
Amazon Prime members have unlimited photo storage included with their membership. Non-Prime members get 5GB of free cloud storage, which can store up to 2,000 photos.
Apple's cloud storage, iCloud, offers 5GB worth of photo storage for Apple users. If more storage space is needed, Apple charges about $1 a month for 50GB and $3 for 200GB. If you already use Apple products, this is an easy option that offers automatic uploads.
Other companies offering cloud storage include Google, Dropbox, Flickr, and Shutterfly.
Enjoy customizable photo creations
If you prefer to have something to hold and flip through—without firing up the computer—custom photo books, created using digitized images, are a great solution.
Creating a photo book is fun, easy, and affordable. You can add captions, group images together to tell your own story, and make unlimited copies of your photo book to give to friends and family.
Snapfish.com, Shutterfly.com, and Amazon Prints are three user-friendly sites to check out for making photo books.
---
Utilize Erickson Moving Services for a seamless downsizing and moving experience
Erickson Senior Living communities offer future residents assistance with downsizing, selling homes, and moving into the community of their choice. Our partners strive to make your experience as stress-free as possible so that you can get to living your best life without the stress of moving. Request more information about a local retirement community near you!
Back