From the Chef's Kitchen: Savory Croque Madame
By Chef Michael Futris of Tallgrass Creek
January 25, 2022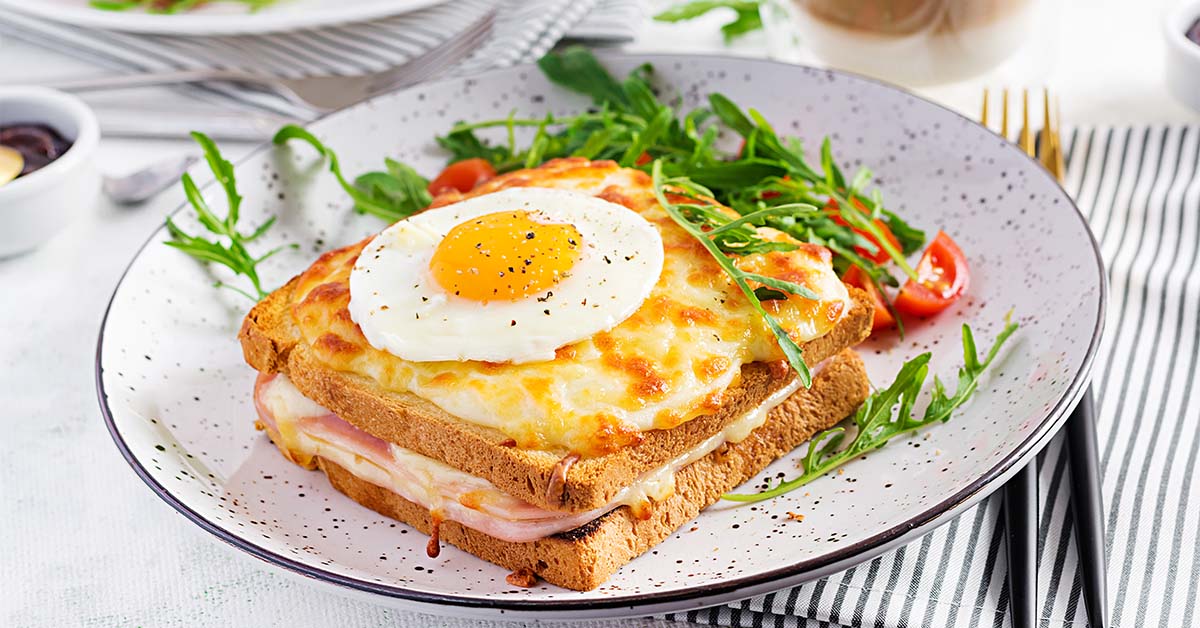 Erickson Senior Living community dining programs are staffed by highly-qualified, trained culinary professionals who develop delicious, healthy options. Each meal is fresh and made-to-order, allowing you to customize each dining experience!
Check out this dish created by experienced Tallgrass Creek employee, Michael Futris. Chef Futris has traveled to more than 30 countries and opened nearly 80 restaurants.
Savory Croque Madame
This traditional French dish is an exquisite blend of rich flavors and textures.
Ingredients
Sausage gravy:
3 tablespoons butter
3 tablespoons flour
¼ cup sausage cooked and crumbled
1 cup heavy cream
1 cup milk
1 teaspoon salt
½ teaspoon black pepper
1 teaspoon chicken base
½ cup shredded Gruyère cheese
Sandwich:
2 slices bread
4 oz ham
4 slices Gruyère cheese
2 tablespoons butter
2 oz sausage gravy
Single egg, sunny-side up
Directions
Sausage gravy:
Place butter in a sauce pan and melt
Add flour and cooked crumbled sausage to pan, mixing well to form a paste
Add cream and milk, mix well, then turn on high and bring to a boil while stirring with a whisk
Reduce to simmer, whisking often until thickened
Add salt, pepper, and chicken base
Add cheese, melt into mixture
Sandwich:
Butter bread; cook both pieces, butter side down, in a sauté pan
Add two slices of cheese to each slice of bread
Heat ham in same sauté pan and add to one slice of bread
Place pieces of bread together and cook until golden brown on both sides
Cook a single egg, sunny-side up
Place sandwich on a plate, top with 3 ounces of sausage gravy, then top with the egg
Back