Joining the Priority List Is the Best Way to Explore Your Senior Living Options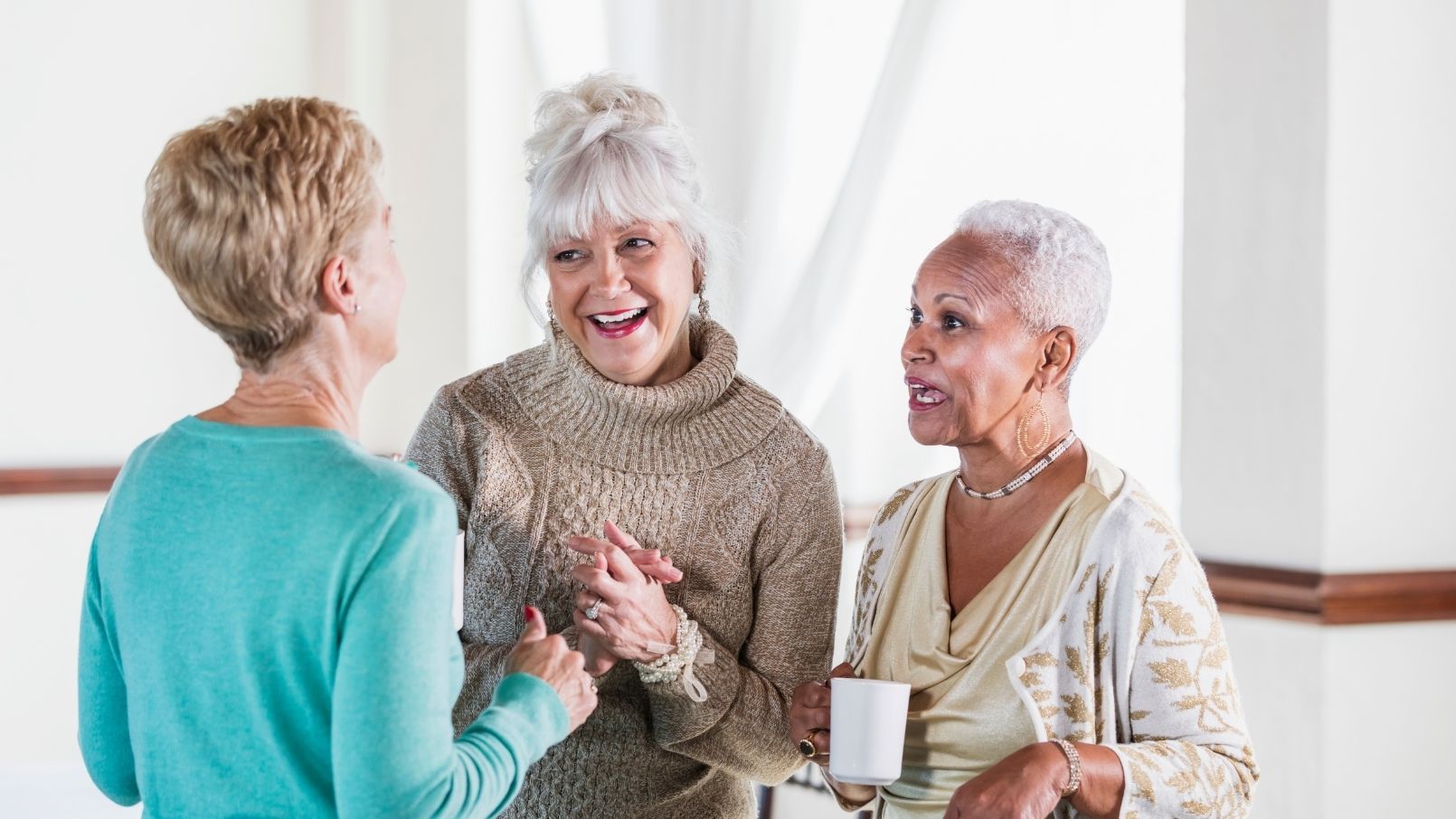 Residents who move to an Erickson Senior Living community come from different places in life. Some plan ahead several years down the road, while others want to start enjoying the lifestyle and amenities offered right away. In either case, the priority list helps meet seniors where they are to make the entire moving process as easy—and fun—as possible.
To learn more, we spoke with Tom Neubauer, executive vice president of Sales, Marketing & Communications for Erickson Senior Living.
Q: What is the priority list, and why should someone interested in moving to an Erickson Senior Living community join?
A: The priority list is the one sure way of securing your future at an Erickson Senior Living community. For those wanting to experience the active retirement lifestyle that the communities offer, joining the priority list provides the opportunity to reserve the apartment home of their choice before the general public, and take advantage of special perks along the way. It's designed as a VIP introduction to our communities. 
And it's risk-free. The $1,000 priority list deposit is fully refundable. As many of our apartment homes have waiting lists, it's a smart idea to join in order to ensure your position. While most residents prepare for their retirement years carefully, unexpected events in life can change those plans. The priority list provides members with the flexibility to meet their specific needs.
Q: What special perks do priority list members enjoy?
A: Having access to the community is a specific benefit of membership. Those who join the priority list are the first to hear community news and updates, like plans to build new apartment homes or the opening of a new restaurant. They also receive exclusive invitations to special events to learn more about life on campus. It could be an interactive panel discussion with current residents, a fireside chat with the medical director about the integrated health and well-being offerings, or a fun cooking demonstration with an executive chef. These interactions are specifically designed for priority list members to get a feel for community life and begin building connections.
Q: What can you tell us about the Live the Life program available to priority list members?
A: I highly encourage priority list members to take advantage of our unique "Live the Life" program. Unlike buying a house or condominium, many Erickson Senior Living communities offer the opportunity for priority list members to experience the lifestyle firsthand before they move. It's a chance to "test drive" the community, by staying overnight in one of our stylish apartment homes. Members are invited to enjoy dinner in an on-site restaurant and take advantage of all amenities. Work out in the gym or join a fitness class, take a swim in the pool or walk around campus, attend a lecture or live music concert, or sit in on a meeting of the club that most interests you.
"Live the Life" is an excellent way for members to begin learning their way around the community and building connections with some of their new neighbors so that upon move-in, they can ease right into their new lifestyle with confidence.
Q: What does Erickson Realty and Moving Services offer to priority list members?
A: This program is perhaps one of the most valuable aspects of the priority list. While we know that moving can be stressful, it's different for priority list members because they don't go at it alone.
Priority list members can enjoy a complimentary home visit from a personal moving consultant, a professional who helps seniors transition from their houses to Erickson Senior Living communities. After meeting with you in your home, the personal moving consultant provides a customized game plan for downsizing; connects you to an experienced, local real estate agent who can sell your house quickly and for top dollar; and even helps with furniture placement and decorating in your new apartment home. On moving day, our team will supervise the entire process from packing to clean-up, so that you feel comfortable and happy from day one.
In addition to taking care of the logistics, the Erickson Realty and Moving Services program will often help pay for your move. When you list and sell your home using one of our preferred real estate professionals, we'll reimburse up to $2,000 of approved moving expenses after you've settled in at your community. Moving doesn't get much easier than that!
Q: Why is now the right time to join the priority list?
A: As the year draws to a close, many people begin thinking about what they want to achieve in the future. How do they want their lives to look this time next year? What steps can you take now to move towards those goals?
Whether you're ready to make a move in the very near future or just beginning to consider the benefits of the Erickson Senior Living lifestyle, joining the priority list is that right next step.
Through the exclusive events and programs available only to priority list members, you'll gain access to experts who can help guide you along the way, and the unique opportunity to meet others in a similar phase of life. You'll have all the support of our caring community, even before you make the move.
Don't wait, join the priority list today! To learn more about the vibrant, active Erickson Senior Living lifestyle, request your free brochure today.
Back