From Telehealth to Artificial Intelligence
Matt Narrett
October 30, 2019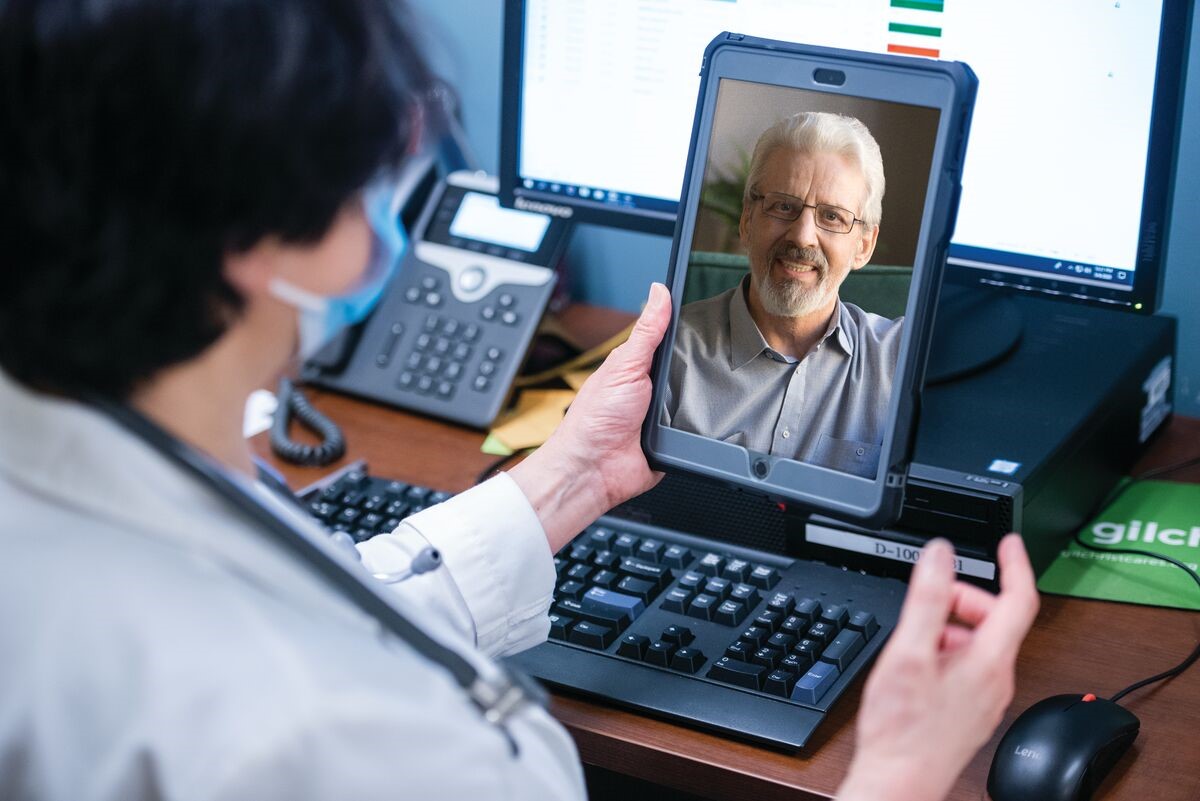 Computers have the potential to improve your health care and we are just beginning to appreciate the possibilities. The ability of computers to perform tasks that are typically completed by humans is commonly known as artificial intelligence or augmented intelligence (AI). It is one of the most exciting and fastest growing areas of advancement in medicine and will likely improve health care across the globe. 
AI opportunities are as vast as the capabilities of a computer, but are highly dependent upon the ability of humans to program the computer to perform accurately. Many of us experience AI in the form of speech recognition every day when we ask our phone or computer a verbal question, and it responds instantly with an answer. AI health care applications include visual perception with analysis of images and decision-making support in medical evaluations.  
In certain specialties such as radiology and pathology, AI is becoming a valuable tool. Images from X-ray or ultrasound studies may be initially interpreted by a computer algorithm and then further reviewed by a radiologist for final interpretation. In the field of pathology, AI has been applied to image analysis when screening tissue and cell samples for certain types of cancer. This is an important opportunity in diagnosing cervical cancer, which is a global health problem because AI provides access to even the most remote locations. It also creates efficiency with the ability to screen and potentially assess hundreds, even thousands, of images in minutes rather than days.
Clinical applications
In the clinical setting, in terms of pattern and visual recognition applications, AI is being studied in ophthalmology for the screening and interpretation of retinal images; and it is being evaluated in dermatology for its ability to identify melanoma. In one study, AI outperformed 90% of dermatologists in identifying melanoma and differentiating it from benign growths. 
AI is not meant to replace humans in the medical field but rather to augment a clinician's ability to provide better, more informed care. It can be a powerful screening tool and decrease delays in care for conditions such as diabetic retinopathy for individuals who do not have access to an ophthalmologist. Early detection of retinopathy can be the critical step for many diabetics in the prevention of vision loss.
AI can also be of great value in the medical office. While many of us have experienced the frustration of a physician staring at a computer during a visit, there is great potential that these devices will someday help in everyday care. AI has the fundamental potential to provide more information to you and your provider in real time—during the course of a visit—which should improve decisions, improve results, and ultimately improve your health.
These are incredibly exciting times, but we really are just getting started. While computers present an ability to expand and augment human capability, they will currently only perform to the extent that we program them accurately. This is a critical next step and must be done with great discipline and intention. 
Even with the very best in technology, there will always be the human element with the need to review the data in the context of all the uniqueness that exists in each and every one of us.
In good health,
Dr. Narrett
To learn more about the stellar health services offered at Erickson Living-managed communities, request more information today! 
Back