Safely Sell Unwanted Items Through Online Marketplaces
By Michele Harris
March 15, 2022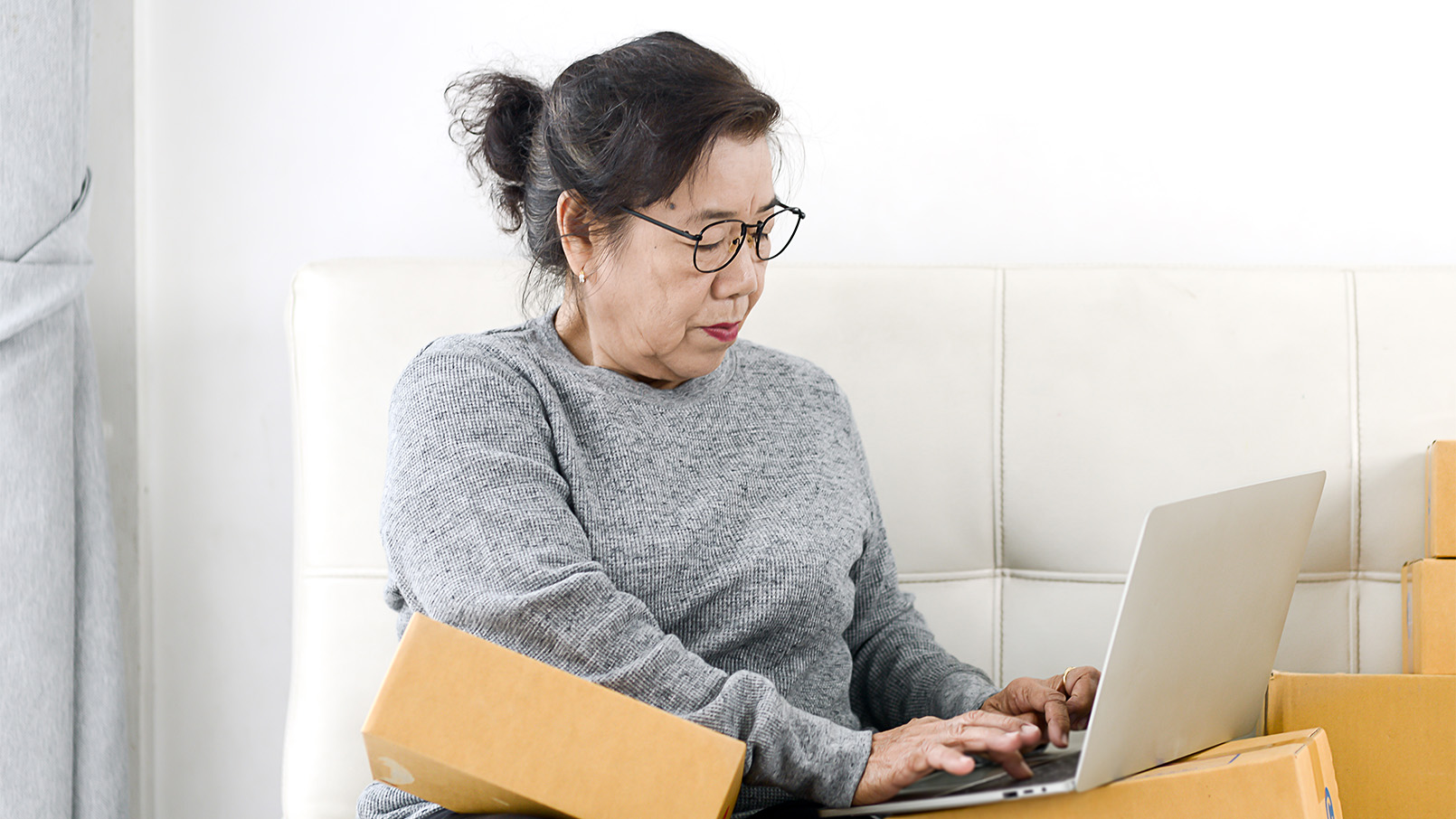 If you've done a thorough job of downsizing, you'll be left with a bunch of stuff you no longer need or use. Before visiting a donation center, try selling it for a discounted price - you never know who might be looking for a collector's item!
Do your research
Online marketplaces are easy to use and can be quite lucrative if you understand a few basics. Years ago, you may have placed an ad in the classified section of your local newspaper. Today, the "classifieds" most people look to are websites like Facebook Marketplace and Craigslist.
First, determine what online marketplace is best for you. If you already have a Facebook account, it might be more convenient to list and monitor items on Facebook Marketplace - rather than creating a new account with another online seller. 
Before you list something on your marketplace of choice, do your research. Find similar items for sale in your area to determine how much you should charge. If you just want to get rid of an item, you can set the price as "best offer." If you're hoping for $300 but would accept less, say "$300 or best offer."   
Down to the details
Next, write a headline. Keep it short and specific, but also descriptive. "Sofa for sale" isn't going to attract a serious buyer in the same way that "3-seat, beige leather Pottery Barn sofa" will.
In the listing, include details like the age of the item, model number, and dimensions. You should also mention any damage or imperfections.
You'll also need photos of the item. If there is damage, be sure to take a photo showing the dent, rip, or scratch - keep your listing honest.
Online marketplaces use search engines, so use keywords that will attract potential buyers. While you may say "couch," others may say "sofa." In this case, cover all your bases and list the piece as a "sofa couch." It may sound weird, but it might help make a sale.
Sealing the deal
When you've successfully made a sale, you'll need to arrange for the transfer of the item. If it's easily transportable, consider meeting the buyer in a bright, well-populated area. Some experienced online sellers say they arrange to meet buyers in the parking lot of their local police station as an extra precaution.
If the item is too large for you to transport, the buyer will need to pick it up at your home. Try to move the item to a garage, carport, or some other place outside, so you don't have to invite a stranger into your home. 
As for completing the transaction, cash is the safest option. Money transfer services like PayPal or Venmo are also a fine option.
Don't accept a personal check - or even a bank-certified check - because they can be forged easily.
As with any new practice, there is a bit of a learning curve. But once you start earning money for things you would've otherwise thrown away, you'll begin to see the value of online marketplaces.
Back