Seniors and Socialization: Lessons About Long-Distance Socializing
Lisa M. Davila, B.S.N., M.S.
April 28, 2020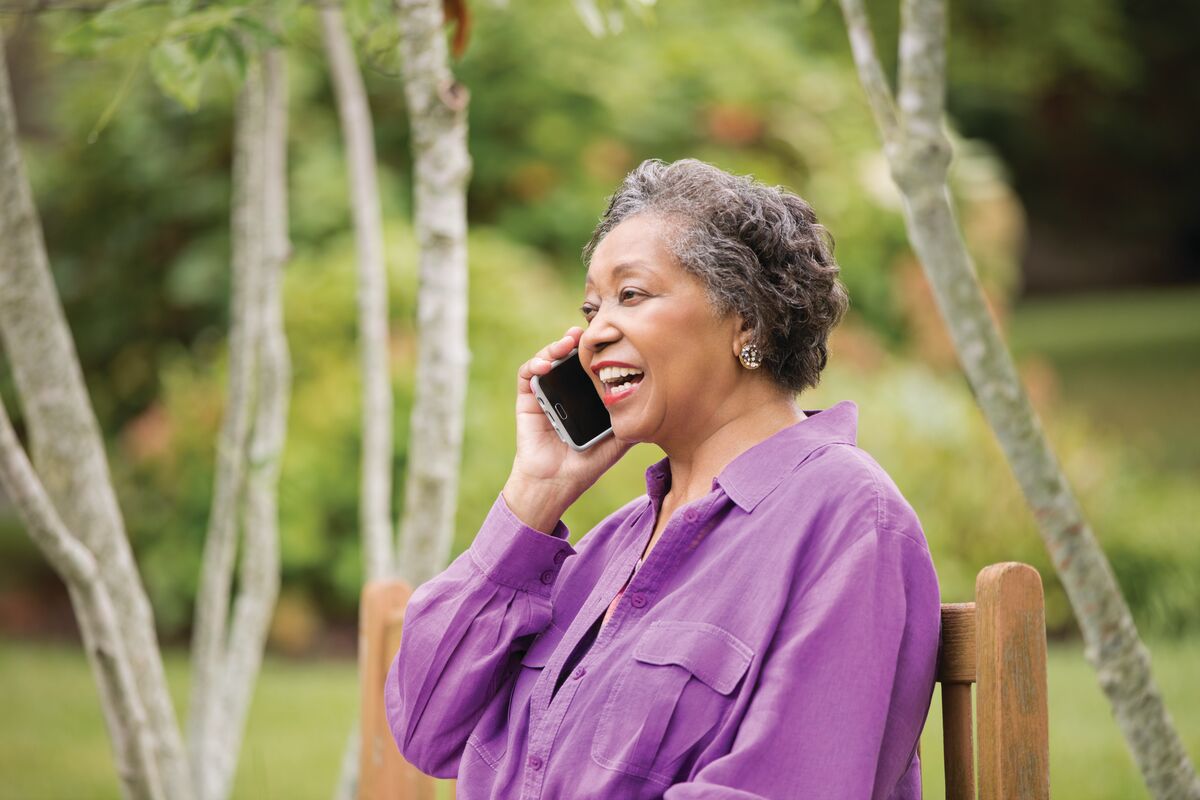 Until earlier this year, very few of us had heard the term "social distancing" at all, much less in the context of a worldwide public health crisis. Although it doesn't mean exactly the same thing as quarantine or isolation, the common thread among these terms is less human interaction.
Socializing with other people is a natural part of life, and even in the best of circumstances, it can be difficult for seniors to engage with other people. "Retirement, the death of a spouse or close friend, or health problems can contribute to a sense of loss and isolation," says Matt Narrett, M.D., chief medical officer for Erickson Senior Living. "This can be compounded by the fact that many seniors live alone and may not be able to get out at all because of functional problems."
Over the past several months, even the most socially active seniors have experienced a substantial reduction in their daily activities. "We should view this as an opportunity to learn more about how to deal with such disruptions in routines," says Teri Dreher, R.N., C.C.R.N., iRNPA, certified patient advocate and president of NShore Patient Advocates in Chicago, Ill. "We can look at what has happened and what is happening now to learn ways to cope."
Health effects of social isolation in seniors
"Along with eating well, exercising, and preventive health care, being social has been found to be one of the most important things seniors can do to stay healthy," Dreher says.  
Results of numerous studies have shown the negative effects of a lack of socialization on people of all ages, especially older adults.  "A lack of social interaction is associated with numerous health problems," Dreher says. "Some of these are high blood pressure, heart disease, weakened immunity, anxiety, depression, and cognitive decline."
Any change in routine can cause stress, and seniors (even those in good health) should be on the lookout for physical signs of stress. Some of the common symptoms include headaches, back pain, generalized muscle pain, insomnia, appetite changes, indigestion, poor concentration, restlessness, irritability, malaise, and fatigue. Stress may also worsen chronic health conditions if they are already present, and new problems may come up.
"This prolonged public health crisis could be the first time some seniors are faced with a low mood, depression, anxiety, or a sense of isolation," Dreher says. "It may be hard to find the motivation to get help."
Fortunately, telehealth has emerged as an important way to access care. "Even if you would be reluctant to see a therapist for emotional health support, getting to know one through a telehealth application may be a less stressful way to get the help you need," Dreher says.
Social distancing tips to help pass the days, weeks, and months
Everyone has been bombarded with advice over the past several months about how to deal with major changes in their daily routines, which can trigger feelings of loneliness. "For many people, it is best to keep it fairly simple and give yourself a few straightforward guidelines," Dreher says.
"We all need to hear a human voice," Dreher continues, "so make sure you talk directly with someone at least once daily."
Also on your once-daily list should be exercise and fresh air. "One of the best treatments for stress, anxiety, or a low mood is exercise," Dreher says. "Find ways to move around in your home, and get outside if you can. Taking deep breaths of fresh air relieves stress in the moment and can help you feel more centered throughout the day."
Remember the people around you. "Some people have lived alone for a long time and typically keep to themselves," Dreher says. "It can't hurt to call and check on them once in a while, even if you don't normally interact."
We are lucky to have so much technology now to help us communicate, and seniors are no exception. "Many older adults have computers, tablets, and smartphones, all of which gives them the opportunity to see and speak with loved ones," Dreher says. "Everyone should take advantage of that and learn their device's full capabilities."
Some people don't have that option, though. "Adult children are in a good place to choose technology for their loved ones to stay connected," Dreher says. "There are some very easy-to-use and inexpensive tablets that are perfect for seniors to set up."
Be productive to keep the mind occupied
When faced with long, unstructured days, small goals can help. "Choose three productive things to do every day," Dreher says. "It gives you a sense of purpose."
Experts recommend limiting television and to avoid having the news on all day, whether it is on TV or the radio. If the radio is on, make sure it is mostly playing music or a positive talk program.
Reading can be relaxing, but be choosy. "Fiction is a great escape," Dreher says, "but it might do more for your emotional well-being to read something instructive or inspirational that can lift your spirits."
The old-fashioned phone can be for more than just talking
For those seniors who still prefer using the telephone over  online facetime applications, try getting creative with family and friends with the following activities:
• Play board games (try trivia, chess, or checkers)
• Exercise together
• Cook the same meal
• Take turns picking a conversation topic out of a "hat"
• Watch a favorite movie (or hide subtitles for a foreign-language film and guess what is happening)
• Read your grandkids poetry or a bedtime story, or have them read to you
• Guess the "mystery sound"
• Sing songs (duets and singing in rounds is especially fun)
• Play "Twenty Questions"
Erickson Senior Living provides safe social interaction for seniors
All of our Erickson Senior Living-managed communities have adhered to strict safety protocols to ensure the safety of our residents throughout the coronavirus pandemic. In addition to ensuring the health and well-being of residents, we've also worked closely with our communities to maintain robust social and interactive programs. Request information today to learn more about engaged senior living at an Erickson Senior Living-managed community near you.
Back