How to Talk to Your Family About Moving
Ashley Ruth, Personal Moving Consultant
July 23, 2018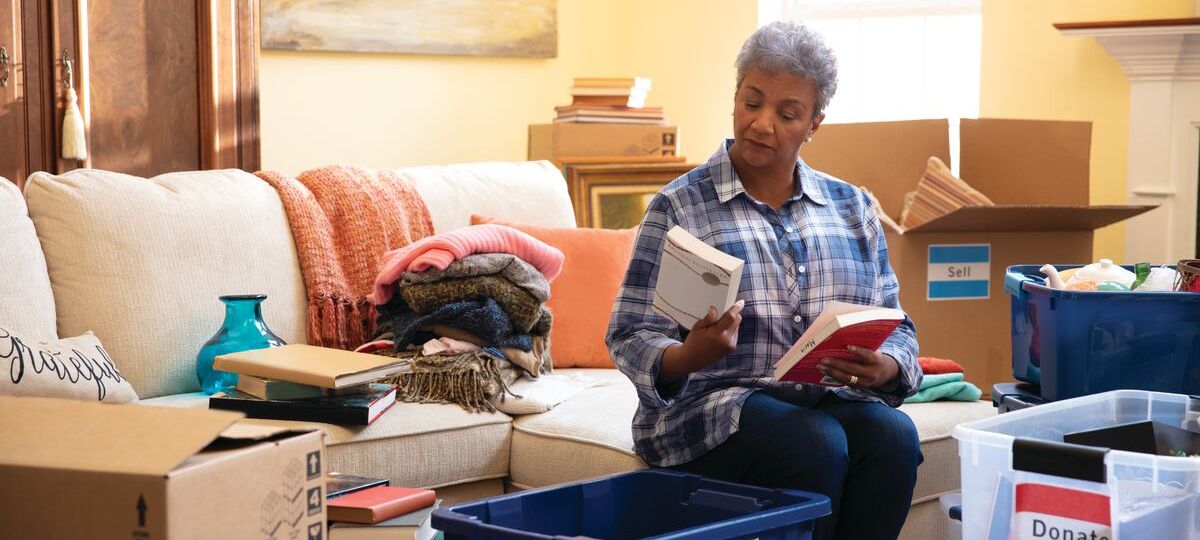 Moving is more than just changing your address; it can be an emotional decision that brings out the best and worst qualities in ourselves and the people we love. So how can you make your move as stress-free as possible for everyone involved? In this column, I'll share some strategies to help you communicate with your family and manage any conflicts that might arise.
Tips for how to make moving easier
Put family members at ease with a senior living community tour
In my work as a personal moving consultant, I sometimes encounter family members who aren't happy about the idea of Mom or Dad moving. This usually happens for one of two reasons: 1) family members have misconceptions about senior living or 2) they don't fully understand the stress and expense of your remaining in your house.
I always urge my clients at Oak Crest, an Erickson Senior Living community in Maryland, to bring their families to the community for a tour. You can meet with a sales counselor or simply enjoy a family meal at one of the on-site restaurants. This way, your loved ones will see firsthand what a lively and independent place this is and how happy you'll be here.
Be honest about why you want to move to a retirement community
Communication with your family is key. If you're overwhelmed by the work of maintaining your house, tell your children about it. If you want to enjoy more activities and social opportunities, let your family know.
You don't owe anyone an explanation for why you want to move, but it never hurts to share your reasoning in an open and honest way. Even if you see your family often, they may not realize your day-to-day concerns or understand your wants and needs for the future.
Include your family in the moving process
Ultimately, moving is your decision, but the process will be a lot smoother if everyone in your family is on the same page. A home visit with your Erickson Senior Living personal moving consultant is a great place to start.
During the visit, a personal moving consultant like me will come right to your door at a time that's convenient for you. Together, we'll walk through your house, discuss your concerns, and create a plan of action. About 60% of the time, my clients invite a family member to join us. It's a wonderful way to involve your family from the start and ensure that everyone's questions and concerns are addressed.
Find your Erickson Senior Living community today
If you have decided that you are ready to move on from your current home, now is the perfect time to find an Erickson Senior Living-managed community near you. Request more information today to get started with our expert senior living resources.
Back