Health Challenges for Today's LGBT Seniors
Lisa M. Davila, B.S.N., M.S.
May 4, 2020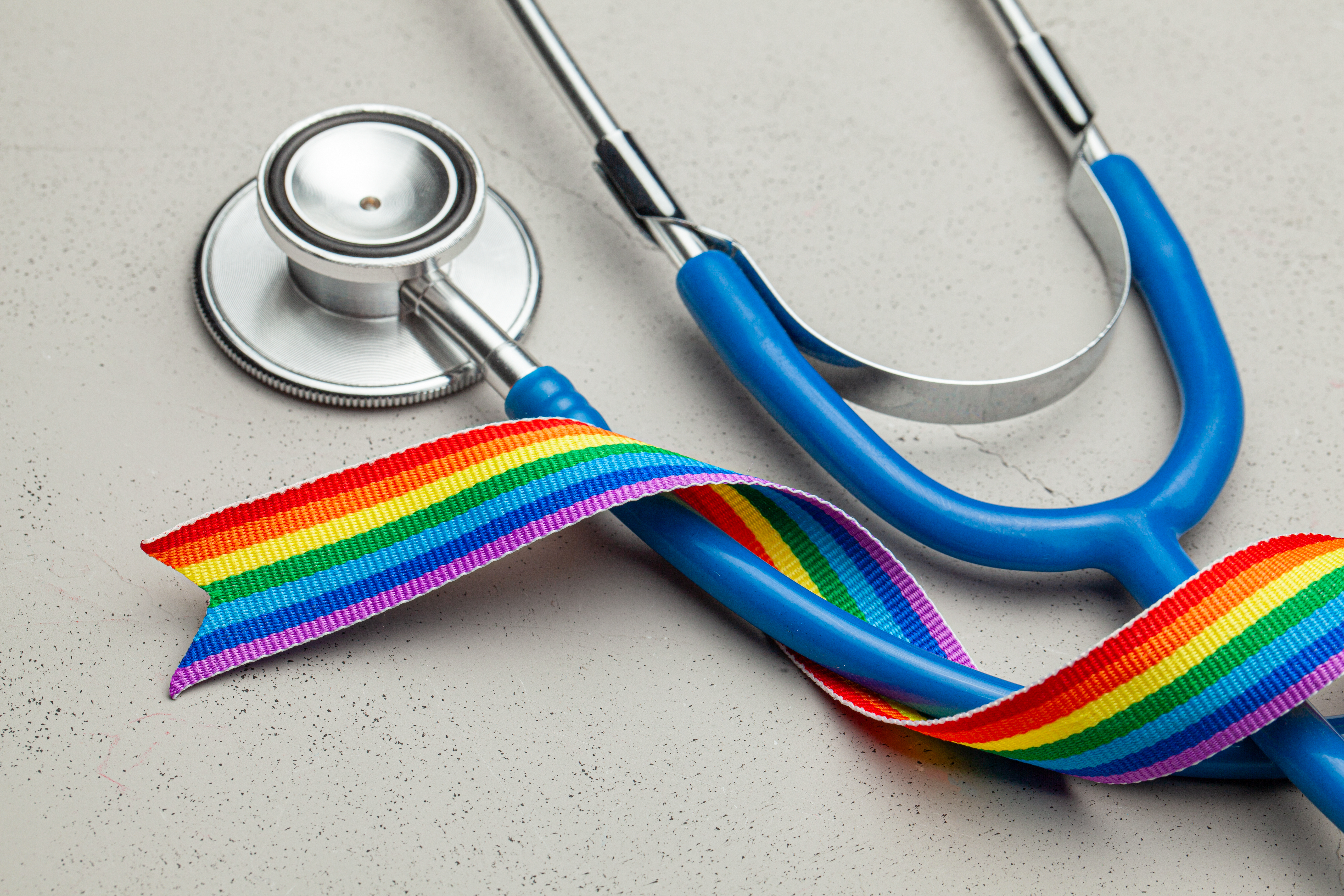 According to Services and Advocacy for LGBT Elders (SAGE), there are about three million lesbian, gay, bisexual, and transgender (LGBT) adults in the U.S. over age 50. There will be about seven million by 2030.
While the medical community as a whole knows how to care for seniors, many individual providers don't know how to provide the best care for LGBT seniors. Until recently, sexual orientation and gender identity were not universally considered necessary factors in a patient's social history. 
Although there is a dearth of research on the topic, preliminary study results are showing that knowing a patient's sexual orientation and gender identity may be crucial to make the best health decisions.
LGBT health disparities
"Research shows that LGBT seniors have a higher prevalence of chronic medical conditions such as asthma, diabetes, cardiovascular disease, obesity, rheumatoid arthritis, and some cancers," says Erica Hartwell, Ph.D., associate professor of marriage and family therapy and program director of the Sexual and Gender Minority Mental Health program at Fairfield University in Fairfield, Conn. "LGBT seniors also have an increased risk for mental health conditions."
Compared to their heterosexual peers, LGBT seniors are more likely to have HIV/AIDS and complications from the disease itself or its treatment. "Many people with HIV/AIDS are living well with treatment, but long-term use of antiviral medication is associated with health problems," says Teri Dreher, R.N., C.C.R.N., iRNPA, certified patient advocate and president, NShore Patient Advocates in Chicago, Ill.
According to SAGE, studies show that treatment for HIV/AIDS puts LGBT seniors at higher risk of cognitive decline, kidney problems, osteoporosis, severe depression, and cancer. 
LGBT stigma in healthcare: A driving force behind health disparities
Experts believe that along with the usual stresses of aging, a lifetime of stigma-related stress is a major factor for health problems among LGBT seniors. "The stigma that they experience throughout their life takes a huge physical and mental toll," Hartwell says. "That stress is also a factor in the relatively high prevalence of smoking, alcohol use, drug misuse, and suicide, which are all unhealthy ways some people cope."
"Today's LGBT seniors are from the generation that remembers and may have been traumatized by losing family members or friends during the HIV crisis," Dreher says. "They've had to weather a lot of grief."
"Stigma-related stress comes from discrimination, rejection, and invisibility, when someone just doesn't feel seen," Hartwell says. "They've had to hide important facts about themselves for a long time."
Sadly, health care providers are sometimes responsible for this stigma. "As a health care provider, I believe we've come a long way in treating LGBT seniors with the respect they deserve," Dreher says, "but too much bias remains."
Because of stigma, many LGBT seniors don't go to the doctor. "Research shows they are less likely to seek care, especially for preventive care, routine screenings, immunizations and so forth," Hartwell says. "This means medical conditions are not being diagnosed or treated early, and they are more likely to escalate."
According to SAGE, cardiovascular disease and breast cancer are among the top conditions that LGBT seniors are more likely to delay testing and screening for. In addition, LGBT seniors are twice as likely to live alone, and four times less likely to have children. That means they may have little social support and a lack of potential caregivers in times of need.
Finding an inclusive health care provider
"The onus is on the health care community to become knowledgeable and affirmative when caring for LGBT seniors," Hartwell says. "Health care organizations need to be more inclusive for everyone."
"If a provider is knowledgeable," Hartwell explains, "they'll know LGBT seniors are at a higher risk of certain health conditions and plan treatment accordingly. Being affirmative means viewing LGBT seniors in a positive light and avoiding incorrect assumptions or offensive terms."
An example of a term that should be avoided, according to SAGE, is "sexual preference" because it implies that someone's orientation or identity is a personal choice and can be changed.
So, how do you find a provider you trust and feel comfortable with? "You need to remember you are a consumer in the world of health care," Hartwell says. "You have choices, and you might need to check out a few providers to find a good fit."
That can certainly be a time-consuming, uncomfortable, and expensive process, so what if you are mostly satisfied with your provider but have not been completely honest with them? "You may have a better chance of receiving the best individualized health care if you disclose your orientation or identity," Hartwell says. "Providers need all relevant information to help you make health care decisions. But you need to feel safe before you disclose." 
Finding a knowledgeable and affirmative provider may mean asking around. "Check out your community senior centers and LGBT community centers and ask around for LGBT events," Hartwell says. "It is vitally important for you to have a social network, and it might help you get the health care you need."
"Things are not perfect now, but it is trending in a positive direction," Hartwell says. "In an ideal world, everyone should be open and honest with their provider." 
Diversity and inclusion on display at Erickson Senior Living
Promoting a culture of diversity, inclusion, and belonging is a core Erickson Senior Living value. If you think you could benefit from an integrated health and wellness model that delivers convenient, high-quality care at an unparalleled value, find an Erickson Senior Living-managed community near you now.
---
Resources 
SAGE National Headquarters
305 7th Avenue
15th Floor
New York, NY 10001
1-212-741-2247 
Some community senior centers are welcoming to LGBT seniors, but you probably need to go there to find out. To find senior centers and other services in your area, contact:
Eldercare Locator
U.S. Administration on Aging
Back