An Easier Way to Manage Your Move
Amanda Indenbaum  Personal Moving Consultant, Windsor Run
February 23, 2021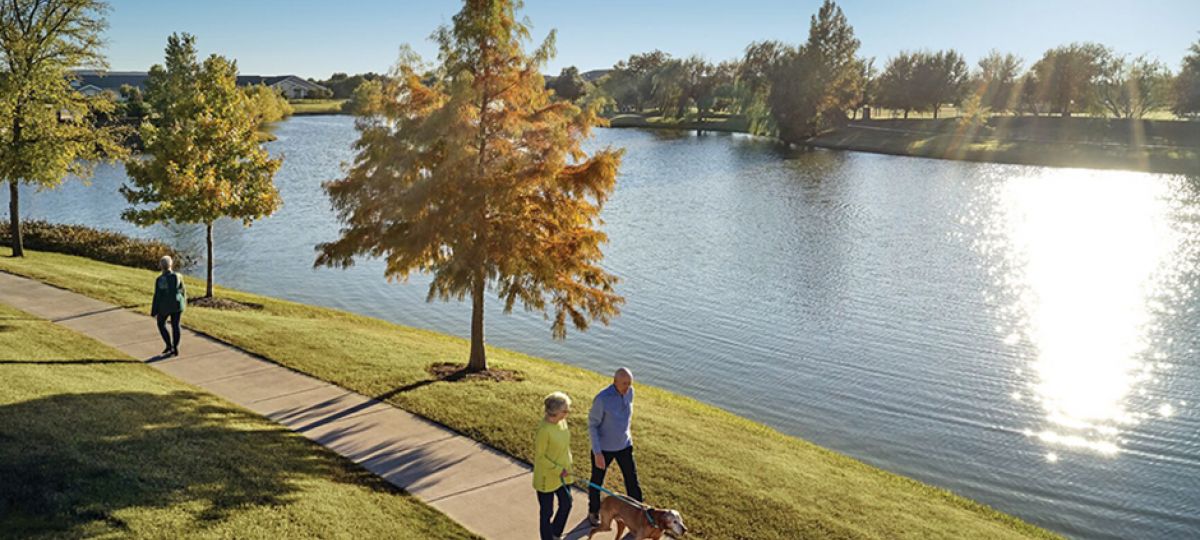 Make moving anxiety a thing of the past with a senior move manager
In the top 10 of life's most stressful events, moving always makes the list. 
It's not relocating that overwhelms us—it's everything that comes before. Decluttering, disposing of unwanted items, packing, unpacking… these take planning, time, and effort. Hence the stress. 
Fortunately, there are companies that take the pain out of preparing to move. Known in the industry as senior move managers, or senior moving specialists, these companies know the most-efficient and economical ways to get the job done. Their services are available at every Erickson Senior Living-managed community across the country. Just ask your personal moving consultant to make the connection, and you're on your way to an easier move. 
What is a senior move manager?
Senior move managers are one-stop shops that specialize in organizing: cataloging and disposing of unwanted items through sale, auction, or donation; packing and moving your belongings; unpacking; and setting up your new apartment home. 
Erickson Senior Living partners with several excellent companies known for their cost-effective, high-quality services. They will prepare a comprehensive proposal for you at no charge, and you pay only for the services you use. 
The benefits of using a senior move manager
Besides taking the stress off your plate—and the value of that can't be overstated—there are many other benefits to using a senior move manager:
Financial incentives: Erickson Senior Living's "Move on Us" program reimburses you up to $2,000 on your qualified moving expenses when you use one of our preferred real estate agents to sell your house. Just submit your receipts after you move in, and the credit is applied to your monthly service package once your house has sold. Senior moving specialist services are qualified expenses.
Central coordination: Your senior move manager arranges everything with your real estate agent, personal moving consultant, and other essential staff in the community, to ensure that everything goes according to plan.
No heavy lifting: They can provide the muscle power to handle the physical tasks associated with moving.  
Unmatched experience: All of our partners have demonstrated experience and expertise in moving seniors.
No burden for your family: Chances are your adult children are busy with their own careers and families or live far away. A senior move manager is dedicated to you, providing the emotional and physical support you need until the job is done. 
Senior move managers in action at Erickson Senior Living
Windsor Run resident Richard Shaw worked with Jennifer Noch of Wayforth, a senior move management company, when he moved in 2019. "Jennifer was remarkable in [her] personality and ability to help me make decisions," he says. "My late wife had many items I couldn't take with me, and my grown children didn't need them. Jennifer made lists and determined how best to dispose of those items. She took the burden off my children and made it easy. I couldn't have done it without her."
Wayforth, which partners with Erickson Senior Living at eight communities, has helped hundreds of residents like Richard make successful moves. Noch says, "When people ask if a senior move manager is worth it, I say, once the boxes are packed, it's easy. Figuring out what to do with things that no longer have a home with you or your family is the hard part."  
Noch continues, "Most of our clients have lived in their houses for decades and have amassed lots of stuff. We guide them through the emotional aspects of letting go, handle the disposal, and prepare them for the next, wonderful chapter of their lives. That support is invaluable and makes the experience so much easier."
Even if your move is in the future, it's never too early to start decluttering—and a senior move manager can help you clear out that packed attic, basement, or garage.
To learn more about our senior move managers, request more information from the Erickson Senior Living-managed community that interests you. We're happy to help you make the right connections! 
Back