Earth Day Turns 50!
Anniversary marks a half century of activism
Michael G. Williams
April 17, 2020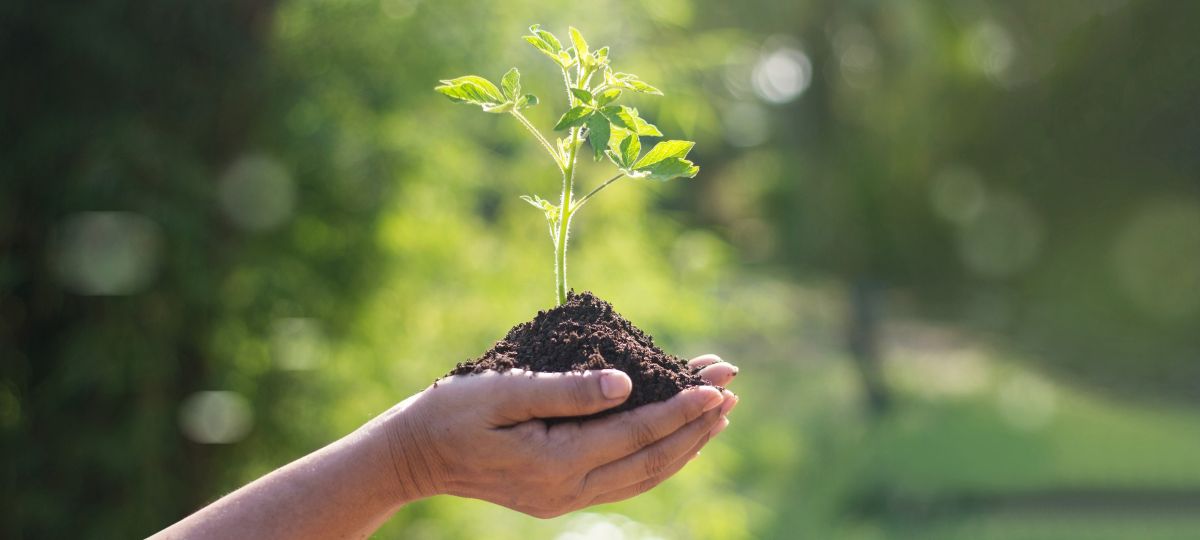 The origins of Earth Day
Fifty years ago, environmental activists across the United States made history. In April 1970, 20 million Americans (at the time, 10% of the nation's entire population) mobilized to combat the troubling culture of waste and pollution that prevailed throughout the country.
These protestors took to the streets and college campuses in hundreds of cities and, in a mere 24-hour period, launched an environmental movement now celebrated every year around the globe. Half a century later, Earth Day is arguably the world's largest civic event and has led to the passage of seminal environmental laws such as the Clean Air, Clear Water, and Endangered Species Acts.
Today, the movement rallies one billion people in 192 countries—an astounding success story that started on an oil rig six miles off the coast of Santa Barbara, Calif.
The catalyst to action
On the morning of January 28, 1969, workers for Union Oil had just finished drilling the company's fifth well when disaster struck. Shortly after they had removed the bit from the 3,500-foot shaft, a massive jet of oil, gas, and sediment shot skyward, driven by 1,000 pounds of pressure per square inch.
The powerful explosion ripped through the ocean floor and opened fissures that, in a matter of hours, created a 75-square-mile oil slick.
The damage was significant to say the least.
Every day, 210,000 gallons of oil poured into the Pacific. The leak had blackened Santa Barbara's beaches, filled the air with the stench of crude, and required costly cleanup projects. 
Yet, as destructive as it was, the spill was but one of many situations epitomizing the environmental abuse that plagued the nation. 
In the late 1960s, America was hardly a friend to Mother Nature. Cars and trucks guzzled leaded gasoline, jammed freeways, and pumped noxious fumes into the air; waterways in cities like Cleveland were so thick with flammable waste that they occasionally caught fire; and government regulatory bodies like the Environmental Protection Agency (EPA) didn't even exist. 
Clearly, something had to be done, and U.S. Senator Gaylord Nelson was the first person to speak out. 
After viewing the Santa Barbara Channel's sprawling oil slick from an airplane, Nelson, hoping to spur public action, called for a national day devoted to environmental awareness. Earth Day was born.
The first Earth Day: Creating a lasting legacy
On April 22, 1970, activists at 2,000 universities, 10,000 primary schools, and hundreds of cities and communities observed the inaugural celebration. In its first year alone, Earth Day had effectively transformed the country's disjointed activist population into a cohesive network of environmental interest groups unified by a shared mission.
This newfound focus lent force to the movement's national presence, the results of which were obvious. Indeed, Earth Day 1970 almost immediately prompted key developments like the formation of the EPA as well as the passage of numerous state and federal environmental laws.
The evolution of Earth Day
In the subsequent decades, Earth Day, under the coordination of the nonprofit Earth Day Network, went on to become the world's leading source of ecological activism and education.
And in honor of its fiftieth anniversary, the organization plans to continue in that tradition with a series of campaigns promoting global climate action. This will comprise events ranging from conservation activities and teach-ins to rallies and cleanup efforts.
For instance, Earth Day's worldwide citizen science program (Earth Challenge 2020) will equip everyday individuals with the tools needed to collect environmental data and health information for use in future research projects. Likewise, its Great Global Cleanup campaign will take place in the network's 192 countries, where volunteers will help clean up parks, beaches, neighborhoods, and city streets.
Ultimately, the goal is to foster awareness and involvement, which the movement has certainly accomplished through its one billion participants. 
"We find ourselves today in a world facing global threats that demand a unified global response," says Earth Day Network President Kathleen Rogers. "For Earth Day 2020, we will build a new generation of environmentalist activists, engaging millions of people worldwide."
To be sure, Earth Day has come a long way in 50 years. But as much as the anniversary marks the organization's epic progress, it also stands as a reminder of the challenges that lie ahead and the role that it will play in confronting them.
---
Environmental sustainability top of mind at Erickson Senior Living
Erickson Senior Living-managed communities are devoted to environmental sustainability by incorporating green practices into all of our building designs and operations. Learn more about specific green practices at an Erickson Senior Living community near you!
Back