Avery Point Priority List Offers Many Benefits
Learn about new incentives, availability, and building updates
Michele Wojciechowski
March 26, 2021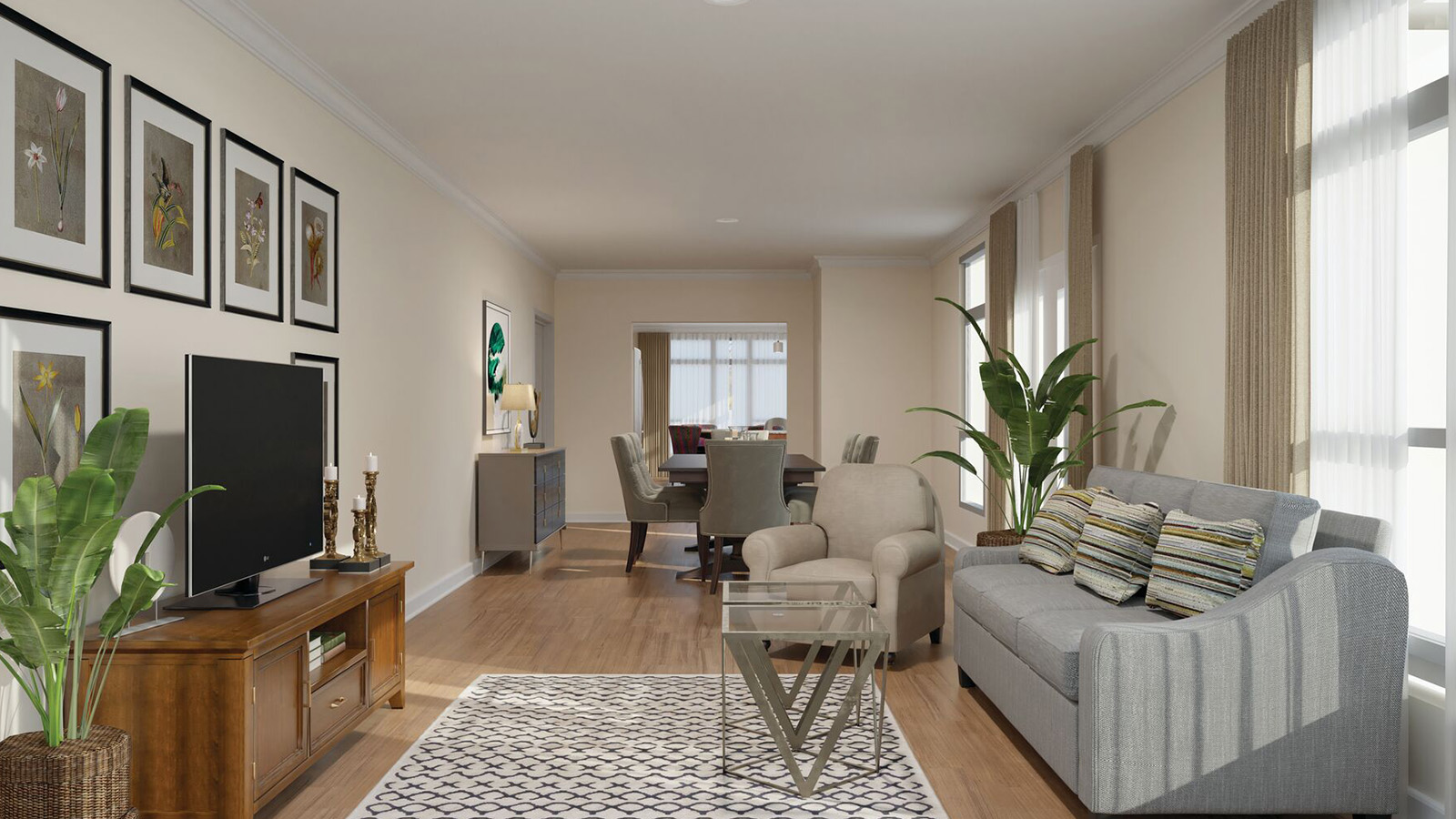 Have you thought about joining the Avery Point priority list? It's more than just a waiting list; it's the only way to claim your home at Avery Point and gain valuable perks. You can reserve your home before members of the public, be the first to hear Avery Point news and updates, and receive invitations to special events, seminars, and parties.
Joining the priority list is one of the best ways to discover everything that Avery Point has to offer. But it's also a smart financial decision in a lot of ways as well.
A $1,000 refundable deposit opens up so many events, information, assistance, and access to programs that aren't available to the general public who are nonmembers.
These are just some of the fantastic perks you can look forward to as a member of the Erickson Senior Living priority list.
First choice of senior living apartments
Avery Point Sales Director Jim Antonakos says that your spot on the priority list is determined by the date you officially join the list—which becomes your priority date. You have the advantage of reserving available apartment homes before those who joined the list after you. If you decide to pass on the available apartment homes or need to wait, you won't lose your place in line.
"The earlier your date, the more control you have over which apartment home you can choose," says Antonakos. This is especially true with a brand-new community. There's a lot to choose from, but it goes quickly.
Members-only events
Being on the priority list also gets you invitations to special events including seminars and social gatherings (safe, of course), that are informational, functional, and a lot of fun! These events give you the opportunity to meet many people who may be your future neighbors. That's another benefit you'll get—be among the first to learn about new building announcements, incentive programs, apartment home availability, money-saving offers, and much more. The general public doesn't get this information nearly as early as our priority list members.
Memberships can transfer
When you have a membership on the priority list, that can transfer to any current or future Erickson Senior Living communities all across the country. The best part of this is that your original priority date will be honored no matter what. So you won't lose your place in line—and that's always important.
Antonakos says that a resident in another Erickson Senior Living community joined the priority list literally decades before she was ready to move—she was still in her 50s and working. She did it because she wanted to have a priority choice when she finally was ready to move. When she retired and was in the position to sell her home and move into an apartment home at an Erickson Senior Living community, she simply called sales staff, and she was given preference of the type of apartment she wanted as soon as one became available—over others who had just joined the list more recently.
"What happens is that priority list members are holding their place in line," says Antonakos. "When we announce that we're opening a new building, they're going to have the first selection."
Need more information?
If you would like more information about Avery Point and about becoming a priority list member, our sales counselors are always ready to help. They can meet with you in-person or virtually or talk with you on the phone.
"People should join the priority list because the earlier they join, the more control they have," says Antonakos.
Now is the time to start planning ahead. When you join the Priority List today, you increase your opportunity to claim the exact apartment home you want, exactly when you want it.
Limited-time offer
Usually, there is also a $150-per-person application fee to join the priority list. But Jim Antonakos says that if you reach out today and say you read about joining the priority list in the Tribune, they will waive this fee! This is a limited-time offer, so connect with us today to request more information.
Back