Worry-Free Experience Inspires the Next Generation of Charlestown Residents
By Danielle Rexrode
November 20, 2023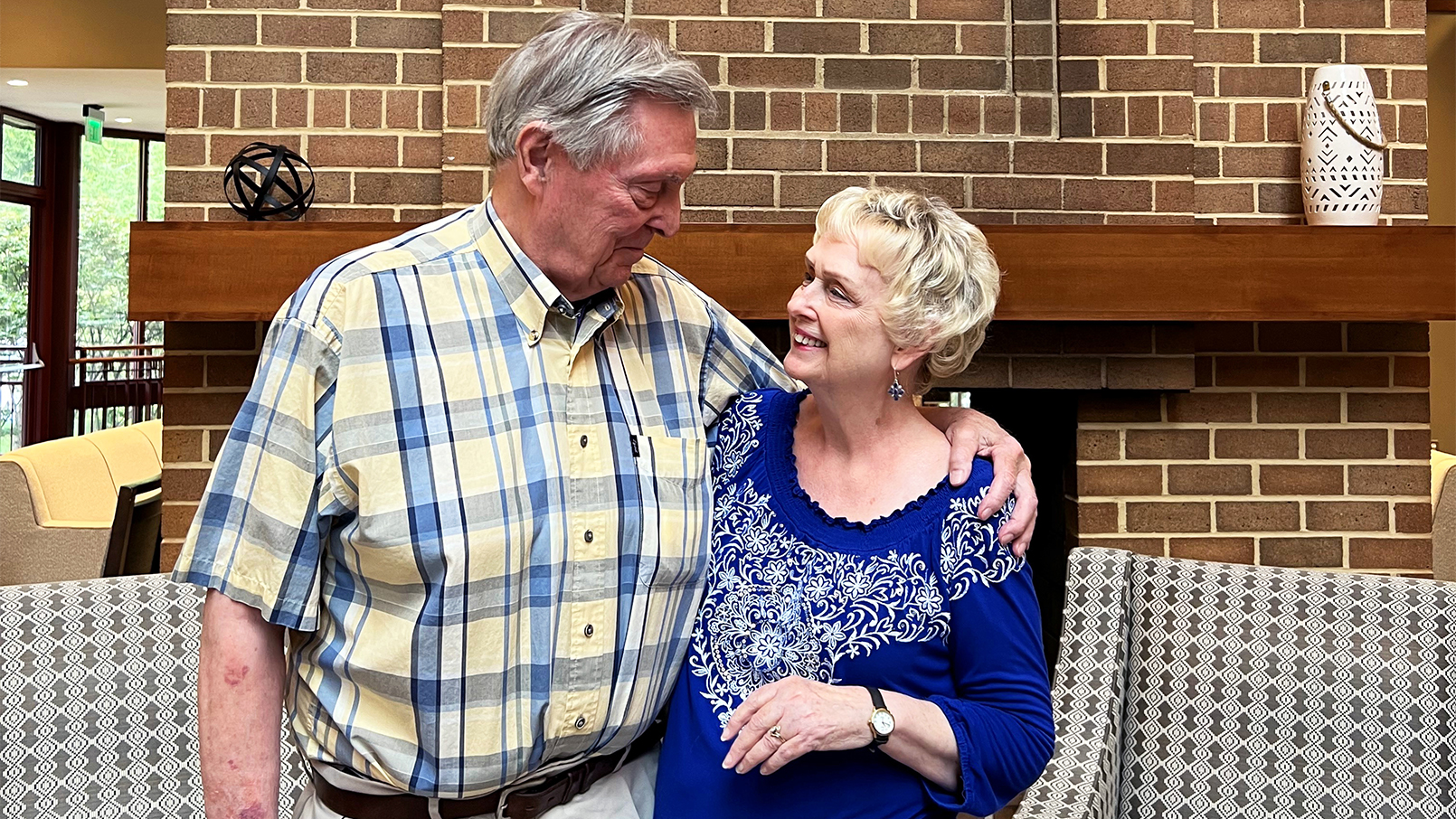 Some people pass down recipes from generation to generation. Others inherit family heirlooms. But for Ross Carrick, it was his mother's active lifestyle at Charlestown, an Erickson Senior Living community in Catonsville, Md., that he hoped to gain.
"My mom loved living at Charlestown," says Ross. "She enjoyed the social aspect of eating dinner with friends at on-site restaurants, and there were so many things for her to get involved in. I think her only regret was she didn't move sooner!"
Close to family
Ross enjoyed visiting his mom, Althea, regularly after she moved to Charlestown in 2000. Thanks to her maintenance-free apartment home, Althea had more time to pursue her hobbies and interests. 
Witnessing her newfound freedom, Ross began planning his move to Charlestown just a year later. To secure right of first refusal on a desired apartment home, Ross and his wife Barbara joined the community's priority list.
"We planned to move when I turned 75," explains Ross, who was ultimately inspired by Althea's one regret. "When an apartment home we were interested in became available, I was only 72, but we decided to take it!"
Althea was delighted to hear that her son would be just a short, indoor stroll away via the community's climate-controlled walkways. 
"She was so happy--and full of plenty of suggestions, telling me what I should do, what I should join, and where to volunteer," says Ross, with a laugh. 
Ross' desire to share the same active, worry-free lifestyle as his mom is a growing trend--not just at Charlestown. Across the nation, more and more people are recognizing Erickson Senior Living communities as great places to live and work. 
'Lots of activities'
After settling into their apartment home, Ross and Barbara wasted no time taking advantage of everything the 110-acre community has to offer. 
"One of the things we liked about Charlestown is that it's a larger community with lots of activities," says Ross. "Soon after we moved, we began taking on-site classes and I started volunteering with the Treasure Sale and the genealogy group."
In addition to the 300 resident-led clubs and groups on campus, Charlestown boasts an array of top-notch amenities, including a fitness center, an all-season pool and spa, a creative arts studio, woodshop, theater, and a television studio.
In the spring and fall, residents frequent the outdoor bocce courts, putting green, lake, and their personal gardening spaces.   
Ross and Althea especially appreciated the community's seven on-site restaurants, serving up delicious, made-to-order meals. 
"We ate dinner together once a week," says Ross. "I would usually see her other times during the week, but it was nice to have time to catch up." 
Looking ahead
For the last 40 years, Charlestown's engaging lifestyle has revolutionized how residents like Althea spend their retirement years. 
"My mom lived here for 19 years. When she passed away, she was 103 years old--and she was still living independently," says Ross. "In fact, we had her 100th birthday here. All 32 members of our family were here to celebrate. It really meant a lot to her."
Community resources manager Mary Evans notes that Charlestown is poised to bring this same lifestyle to retirees for another four decades and beyond. 
"A lot has changed in 40 years, but our mission hasn't," says Evans. "Helping people live better lives is not only our mission statement but truly a way of life here at Charlestown--for staff and residents alike. This commitment is what makes Charlestown such a special place to live and work."
Vibrant living
After enjoying 11 vibrant, stress-free years at Charlestown, Ross is confident that moving three years ahead of plan was the right decision.   
"My mom was right! After living here, you quickly realize that it's important to move while you can still enjoy the amenities and fun things that are here," says Ross. "We have made so many friends at Charlestown." 
And with additional levels of care on site to support Ross and Barbara if their needs change, the couple feels secure--just as Althea did. 
"I knew that my mom was well cared for here," says Ross. "We consider it a gift to our kids that we live here."
To learn more about affordable, independent senior living at Charlestown, request your free brochure to get the scoop on amenities, floor plans, and so much more.
Back