Strong Real Estate Market Makes Move to Charlestown More Attractive Than Ever
By Danielle Rexrode
June 3, 2021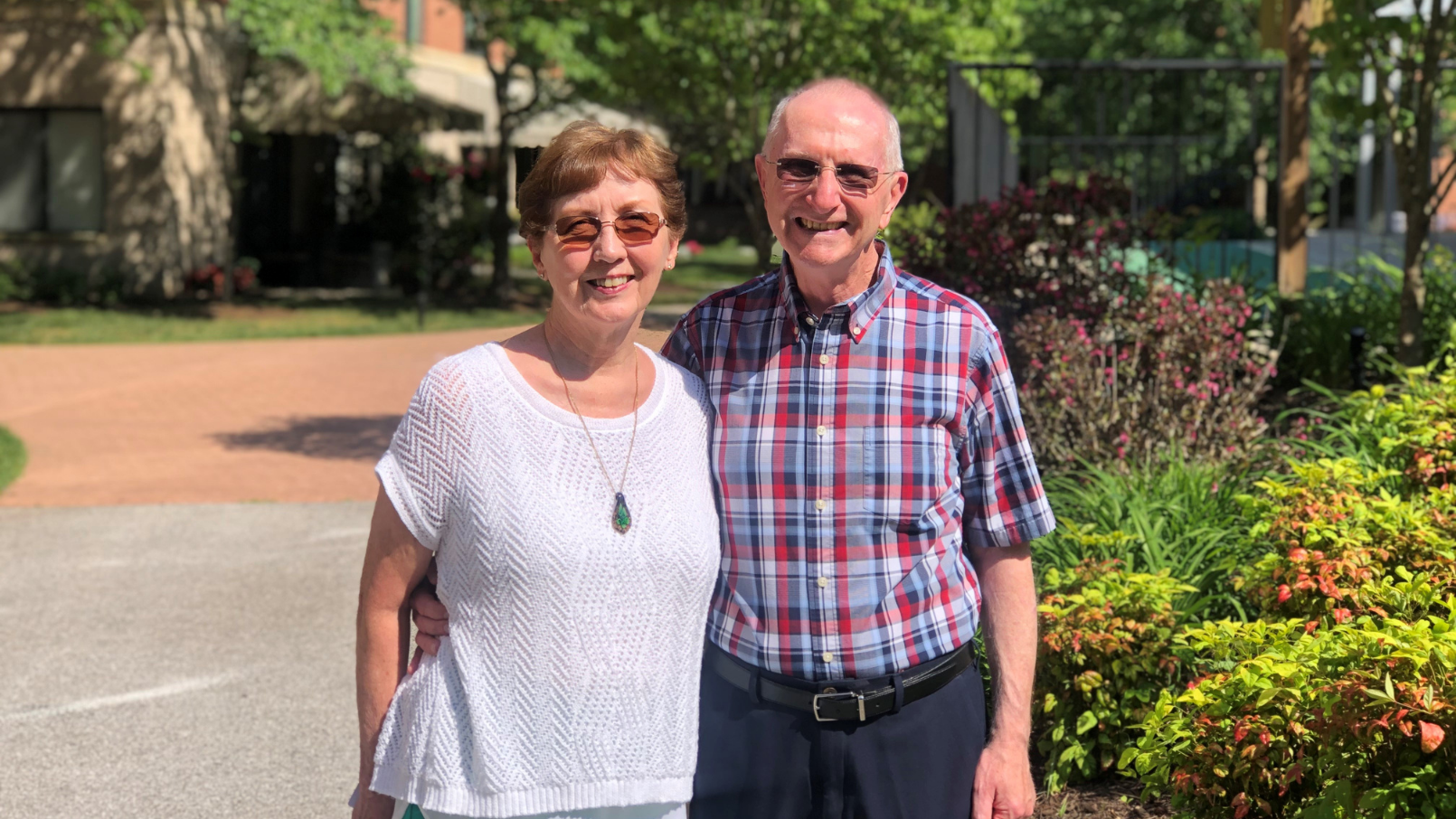 Kathy and Ed Appel hadn't planned on selling their home in Bethany Beach, Del., and moving to Charlestown, an Erickson Senior Living community in Catonsville, Md., for at least a few years. But with mortgage rates at record lows, they watched houses in their neighborhood sell overnight and decided there was no reason to wait.
"The real estate market was a major factor because shore properties do not always sell quickly or for fair market price. We decided to list the house and see what we could get," says Ed. "Eight days later we had a full-price offer with no contingencies."
Real estate experts point to a variety of factors driving the strong seller's market and persuading seniors that now is the right time to sell and make their move. According to Jenn Klarman, a realtor with Long & Foster in Annapolis, thanks to a combination of low inventory and low mortgage interest rates, Kathy and Ed's selling experience is quite common. During the first half of 2021 Klarman says homes in Baltimore County were on the market for an average of 19 days, while the National Association of Realtors reports that the median existing-home sale price has risen nearly 16 percent compared to a year ago.
"Overall, the Maryland housing market is hot!" says Klarman. "We have limited inventory, incredible mortgage rates, and an influx of buyers into the market. Quite often, sellers are receiving multiple offers and enjoying at or above list price. In one instance, there were 40-plus offers received on a single property."
Klarman says the most important factors when it comes to listing your home for sale are price, location, and condition.
"When considering infusing money into a property with regard to upgrades, I suggest checking with your agent first, so that you can decide if it's even necessary, and if so, what return on investment you can expect," says Klarman.
A strong seller's market has allowed retirees like the Appels to get the most for their homes and invest in a vibrant retirement lifestyle at Charlestown. All of the maintenance-free apartment homes on Charlestown's 110-acre campus are within walking distance of a clubhouse where residents can do their banking, get a haircut, meet friends for lunch, exercise at the fitness center, or grab a book from the library.
"We thought it was the optimal time for us to do this while we are still healthy and independent," says Ed. "We like to walk a lot and plan to join the fitness club. We go to concerts, eat in the restaurants, and we are also looking at playing cornhole and bocce ball. Kathy is already volunteering with the Treasure Sale. There is a good variety of things to do."
Charlestown offers prospective residents assistance with moving through their Erickson Realty and Moving Services program to help maximize the profit on their homes and expedite a speedy sale. Erickson Realty and Moving Services offer help with every aspect of the moving process, including consultative home visits; professional real estate advice and marketing, staging, downsizing, packing, moving, and an array of other services.
"The current housing market has many homeowners feeling that now is the perfect time to make a move and sell," says Vera Ballard, personal moving consultant at Charlestown. "With the high demand for houses and limited inventory, the Appels were able to put their home on the market and enjoy the leverage of a seller's market. To help with their move, we connected them with our network of preferred vendors to provide trusted resources for their downsizing, space planning, and moving needs to simplify their move to Charlestown."  
Kathy and Ed are confident the timing was right for their move
"We were happy in our house and the apartment we chose is in many ways like our previous home. It's so comfortable and nice," says Ed. "Home is really only two things: the place where you want to be with family and also the place where you feel safe and happy. That is certainly true of our home here at Charlestown. Every person we have met and everything we have seen and done has just reinforced the feeling we had when we made the decision to move here."
Don't miss this incredible opportunity to maximize the investment in your home and start living your best retirement lifestyle at Charlestown. Request more information today.
Back