Retire Your Worries at Charlestown
By Danielle Rexrode
October 12, 2023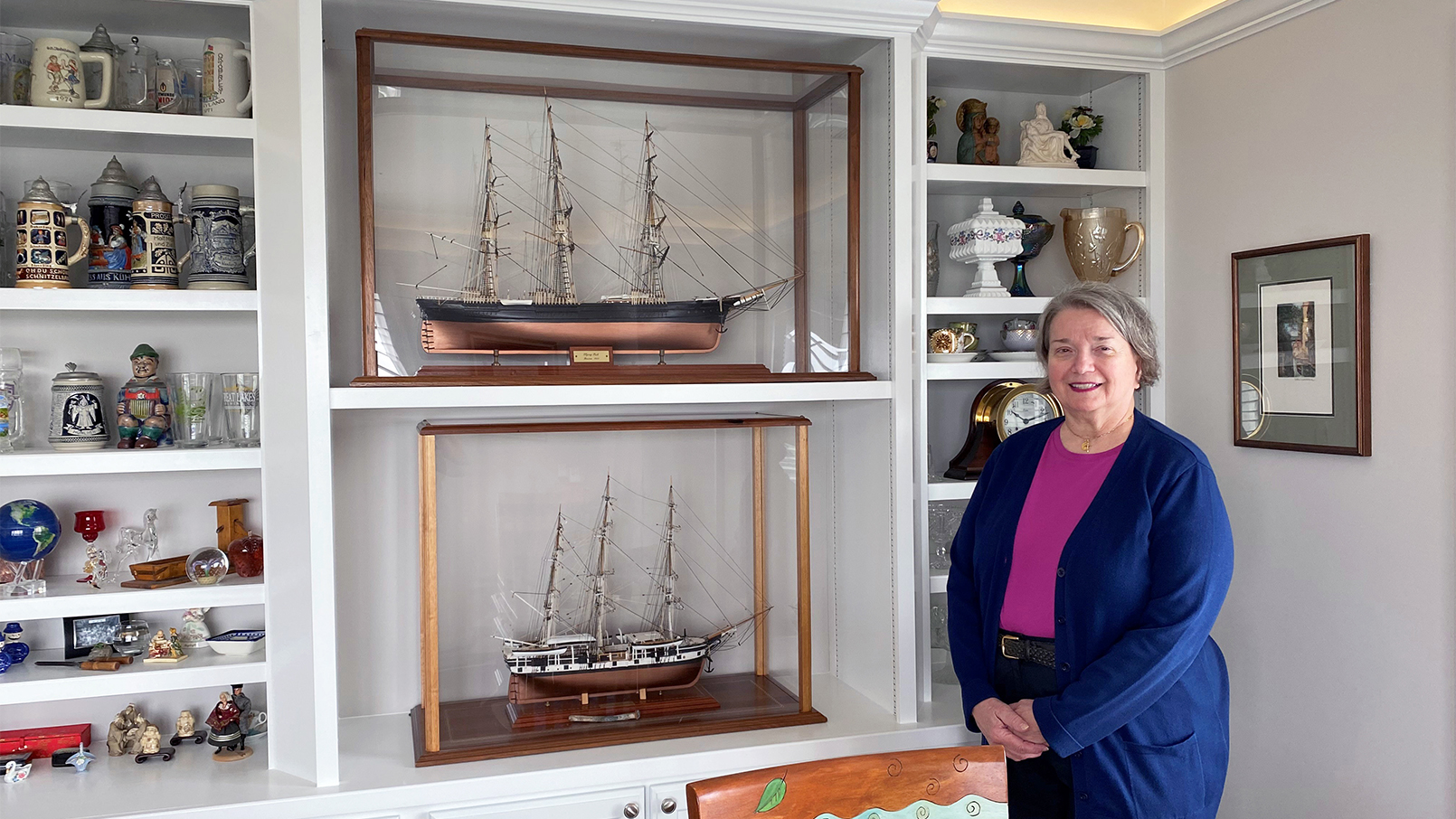 When you're exploring a move to a retirement community, there are many things to consider - location, amenities, and apartment home size, just to name a few. 
In today's economy, you also want to ensure that your choice is a smart financial decision.  
Charlestown, the Erickson Senior Living community in Catonsville, Md., boasts a solid financial structure that includes a 90% refundable entrance fee* and a predictable monthly service package, making it easy for residents to manage their retirement budget and enjoy a vibrant, worry-free lifestyle with peace of mind.
"In an uncertain economy, Charlestown's history of financial strength offers a sense of stability that residents appreciate," says Sales Director Matt Dougherty. 
High value
After selling her house in Baltimore's Canton neighborhood in 2016, Connie Andrews moved into a two-bedroom apartment home at Charlestown.
Charlestown's financial model, including an affordable monthly service package, appealed to Connie.
The package covers heating and air conditioning; all utilities, including cable TV and Wi-Fi; a meal plan at six on-site restaurants; maintenance, including appliance repair and replacement; access to the fitness and aquatic centers; regularly scheduled local transportation; 24-hour security and emergency response; trash and recycling collection at her door; and much more. 
"I like that everything is included, and I am getting a good value for what I pay each month. Having fixed monthly costs helps me do my budget," says Connie. "If something breaks in my apartment home, it's covered. That's pretty darn good!"
She notes that the first time she called General Services to fix something in her apartment home, someone showed up in just an hour to make the repair. 
"If that had happened in my last house, I would have called my neighbors to see if they knew any reputable maintenance people - and then I would have had to wait around all day for them to show up," she quips. 
Budget-friendly
Experts say that, on average, homeowners spend 1% to 4% of their home's value annually on maintenance and repairs, and this cost tends to increase as the house ages; for a $300,000 house, that could mean $6,000 a year or more. 
"I remind prospective residents that even if a house is paid off, that doesn't mean it is not without cost," says Dougherty. "And if you are like me, you are always waiting for the next thing to go! You never know how much the next repair will cost either. Removing the stress of unpredictable expenses is a game changer."
Through Charlestown's monthly service package, bills like property taxes, water, and electric are wrapped into one. 
"Instead of juggling a stack of bills each month, you write just one check," explains Dougherty. "When people add up all these costs, they are surprised to see that living at Charlestown is comparable to staying in their old house. But Charlestown comes with a higher level of service, safety, and security!"
Peace of mind
For many Charlestown residents, the 90% refundable entrance fee adds to their peace of mind. 
"Our 90% refundable entrance fee secures your apartment home and protects your nest egg," Dougherty says. "It guarantees that, if or when you leave the community, your investment will be returned to you or your beneficiaries."
Charlestown's Home for Life promise - made possible through the Benevolent Care Fund, which provides financial assistance to residents who, through no fault of their own, outlive their resources - also reassures residents that they will always have a place at the community they call home.
Life to the fullest
Without the worry and hassle of maintenance, Connie has plenty of time to live life to the fullest, pursuing her favorite activities.
She spearheads a cheerleading group that supports the community's resident softball team; volunteers with the on-site film library and Putterland, Charlestown's annual mini golf tournament; takes classes through the Elderhostel Lifelong Learning Institute; and started line dancing. 
"These are things I never had time for when I lived in my house. It's a lot of fun! You get to meet people you would not normally meet, and you do things you would not normally do," says Connie.
Invest in your future self at Charlestown. From top-notch amenities to affordable, maintenance-free apartment homes, you are sure to live your retirement to the fullest. Request more information today!
*Carefully read the Residence and Care Agreement for the conditions that must be satisfied before the Provider is required to pay the Entrance Fee Refund.
Back