Pedestrian-friendly inside and out
by Danielle Rexrode
March 3, 2021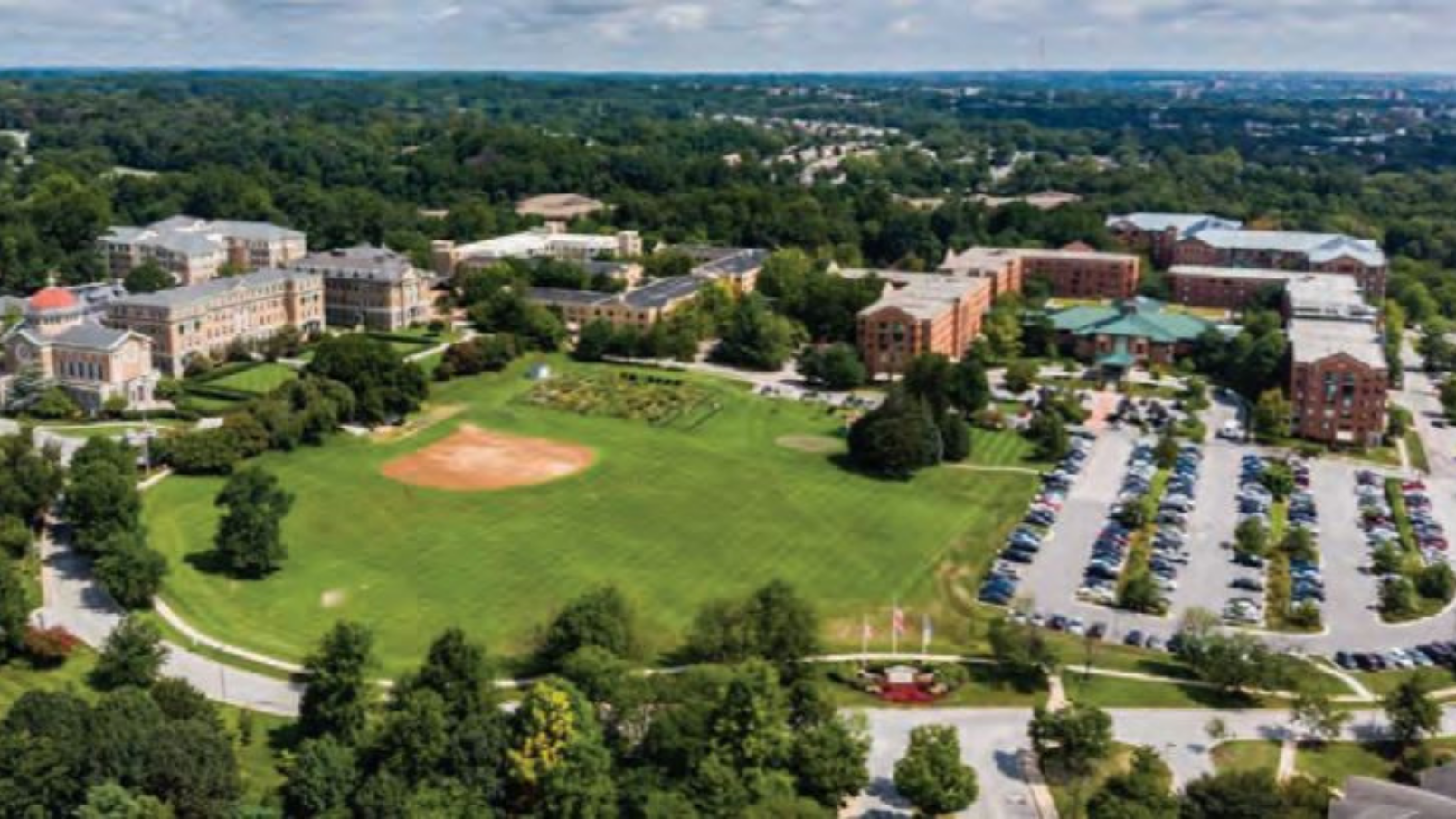 Redfin, a nationwide real estate brokerage, recently rated the top 10 most walkable U.S. cities of 2020, and New York, San Francisco, and Boston topped the list. The findings were determined using data from Walk Score, a Redfin company that rates the walkability of cities, neighborhoods, and addresses. Cities where daily errands do not require a car score 90 points and above, a score of 70 to 89 points means most errands can be accomplished on foot, and a score of 50 to 69 indicates that some errands can be completed on foot.
Based on their rankings, Charlestown, an Erickson Living-managed community in Catonsville, Md., would almost certainly qualify for their top ten list. Charlestown is uniquely designed so that every apartment home is within walking distance, via climate-controlled walkways, to a clubhouse where residents can do their banking, get a haircut, meet friends, exercise at the fitness center, or grab a book from the library.
"Charlestown is designed so that all of our apartment homes are within walking distance of every amenity," says Don Grove, director of sales. "There you'll find all of the conveniences of a small town. There is an on-site medical center, CVS pharmacy®, convenience store, dining venues, all accessible without hopping in and out of your car."
A 2011 AARP report found that the features most often mentioned as "important" to baby boomers who planned to move for retirement or purchase a new home were things like a grocery store within half a mile of their home, access to medical facilities, shops, and places to worship.
A step in the right direction
Living in a walkable neighborhood isn't just convenient, it's also good for your health. A study from the American Heart Association shows that moving to a pedestrian-friendly neighborhood may help lower your blood pressure. The study compared blood-pressure data of 1,057 pairs of adults who moved from a low walkability neighborhood to either a high walkability or another low walkability neighborhood in Ontario, Canada, over a ten-year period. They found people who moved to a walking-friendly neighborhood had a 54% lower risk of high blood pressure than people who left a less walkable neighborhood for another.
Regular exercise like walking is one of the key components to longevity and staying healthy as you age. Healthy living is a hallmark of the Charlestown lifestyle. Residents can log quite a few steps just by walking from their apartment homes to dinner, meetings, and events and activities in the clubhouses.
An indoor three-quarter-mile walking loop is clearly marked, allowing walkers to keep track of their distance. And when the weather is nice, Charlestown offers plenty of outdoor opportunities for exercise, including a 1.5- mile walking loop, walking trails, lakes, and spacious grassy areas. Walking isn't the only option to stay healthy at Charlestown. The community features an on-site fitness center with weight training and cardio equipment. Professional fitness specialists assess the needs and skill level of every new fitness center member and recommend a personalized exercise program.
"We have top-of-the-line equipment designed specifically for this age bracket," says Charlestown Wellness Manager Teresa Reymann-Curran. "We have SCIFIT steppers, cardio bikes, ellipticals, New Life Fitness treadmills, and HUR strength training equipment. We also have three cardio machines that have TVs attached to them, as well as two 50-inch flat screen TVs hanging from the ceiling with wireless audio so you can listen through earbuds while you're exercising."
A variety of regular fitness classes are offered and an aquatics center with a 75' by 30' indoor swimming pool has plenty of room for aerobic and strength-training exercise. But that is just the tip of the iceberg. Community members also participate in numerous athletic clubs, including a softball team, bocce club, and golf.
Information at hand
In addition to exercise, eating right is also an important part of maintaining good health.
Charlestown has seven restaurants that offer residents easy ways to choose healthful foods following the USDA dietary guidelines for Americans and the American Heart Association's recommendations with regard to the amount of fat, sodium, and sugar in a healthy diet.
An alternative dessert program for people who want to avoid fat and sugar but still enjoy something sweet after a meal is also available. Community members have easy access to the full nutritional information of the meals served in each of the on-site restaurants. As a result, they can choose the entrées, sides, and desserts that best meet their unique dietary needs.
All of the information is located on My Nutrition, an easy-to-use website launched to empower residents to make informed food choices. The website features the same nutrition information you would find on grocery items, including the ingredients, calories, fat content, etc. You can also search for foods according to a variety of different specialty options, including allergies such as milk, wheat, shellfish, or nuts, as well as diabetic, heart-smart, vegetarian, and gluten-free selections.
Consider Charlestown if you're interested in living in a connected and engaged senior independent living community. Beautiful walking paths, gardens, resort-style amenities, an on-site medical center staffed by full-time medical professionals, and new friends await. Request more information today.
Back