Making New Friends at Charlestown
By Danielle Rexrode
January 5, 2023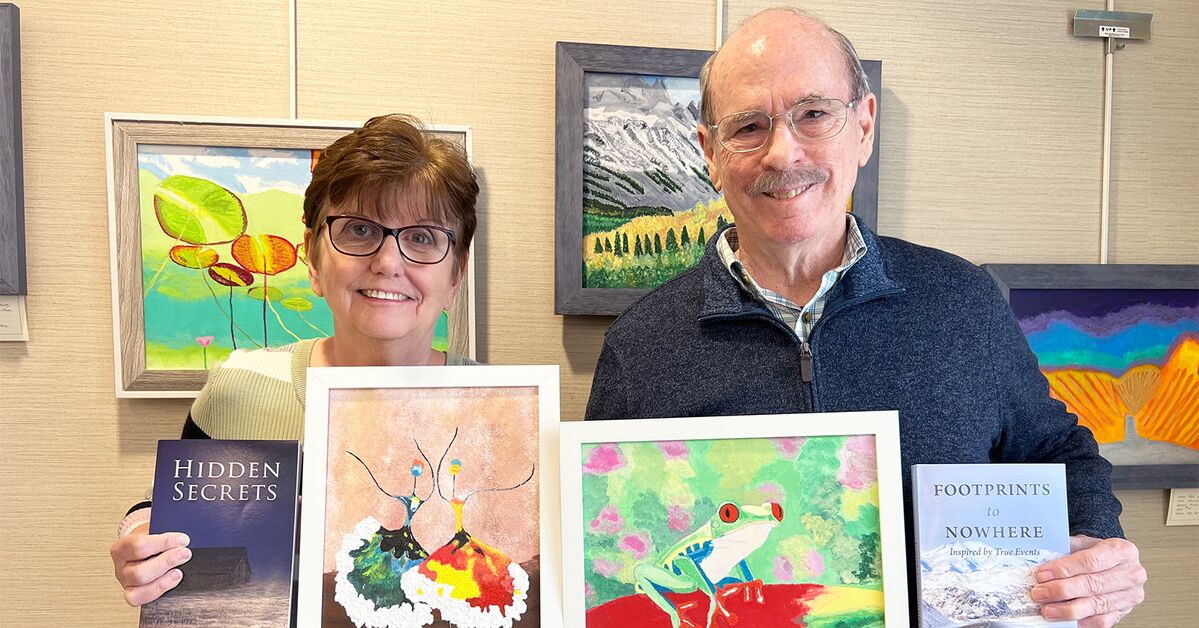 We all know that exercising, eating well, and getting enough sleep are part of a healthy lifestyle. But did you know that increasing evidence suggests that relationships also play a significant role in overall well-being?
"Having enjoyable social connections is an important, yet often overlooked, aspect of personal health and well-being," says Dr. Matt Narrett, chief medical officer at Erickson Senior Living.
At Charlestown, an Erickson Senior Living community in Catonsville, Md., it's easy to connect with people who share similar interests - and who live just a short walk away from your apartment home!
Whether it's fostering new friendships, reuniting with past acquaintances, or simply being part of a close-knit community, the opportunities for meaningful connection at Charlestown are endless, offering a healthy alternative to the isolation that many seniors can experience when living alone.
"From a robust calendar of events and dozens of clubs to sharing a meal together with friends, our communities are designed to maximize social engagement opportunities for residents," adds Narrett.
A common thread
No one knows these benefits better than Sandy Mack, who moved to Charlestown in 2020 in search of a worry-free, vibrant alternative to her Locust Point row home.
"I was drawn to Charlestown because of everything they have here. I wanted to live somewhere with lots of amenities and activities," says Sandy. "I love the social, active lifestyle at Charlestown. I have met a lot of people since moving here!"
One of those people is Bob Armstrong, who moved to Charlestown in 2017.
"Like Sandy, I found it easy to meet people here at Charlestown," says Bob. "I've had neighbors invite me to dinner. And, if you go to one of the restaurants alone, the hostess will ask if you would like to be seated with other people. It's a great way to make friends."
Love blossoms
Bob and Sandy first met at a gathering for the Fireside Artists, a collection of residents who draw, paint, sculpt, and make jewelry.
"We lived on the same side of campus, so after the meeting, I said, 'Let's walk back together,'" recalls Sandy. "I mentioned having dinner together sometime, and luckily, he agreed!"
That dinner sparked a friendship, and later, a romantic relationship, which is still going strong.
"We both love music and painting, and we are both authors," says Sandy.
"We also enjoy going to concerts," says Bob. "We have seen James Taylor and Jackson Browne at Merriweather Post Pavilion, and we like going to a summer concert series off-campus in Catonsville. We are both on the concert committee here at Charlestown, so we see many concerts on campus too."
Priceless convenience
Community Resources Manager Mary Evans says that Sandy and Bob's experience - making connections through the many resources at Charlestown - is not uncommon.
"I get a great deal of pleasure watching residents shine, develop friendships, and learn from one another," says Evans. "They frequently join groups and activities based on their shared hobbies, like knitting or woodworking."
Whatever your interest, chances are, Charlestown has a club for it. Want to try your hand at bocce? How about writing, acting, or model yacht racing? Everything from book clubs and computers to gardening and billiards can be found at the 110-acre community.
"The convenience of being able to walk out of your apartment home to so many incredible amenities is just priceless," says Evans.
Evans also notes that she and her coworkers are willing to facilitate whatever Charlestown residents need in order to strengthen and expand their social networks.
Feels like home
Bob, Sandy, and their neighbors find that new connections not only make day-to-day life special, but they also enhance their overall well-being. Add those valuable friendships to the benefits of Charlestown's maintenance-free living, and residents quickly discover that they are enjoying a more joyful retirement.
Sandy says that even her granddaughter feels at home when she visits Charlestown.
"When we go to the Shortline Café, everyone stops by and says hello. She loves it," says Sandy. "But that's how it is every day here! People are so friendly. Moving to Charlestown was the best decision I could have made. As soon as I walked in the door, I felt like I was home."
Invest in your future self at Charlestown. From top-notch amenities to affordable, maintenance-free apartment homes, you are sure to live your retirement to the fullest. Request more information today!
Back