Get The Most Out of Retirement at Charlestown - You've Earned It!
By Danielle Rexrode
March 3, 2022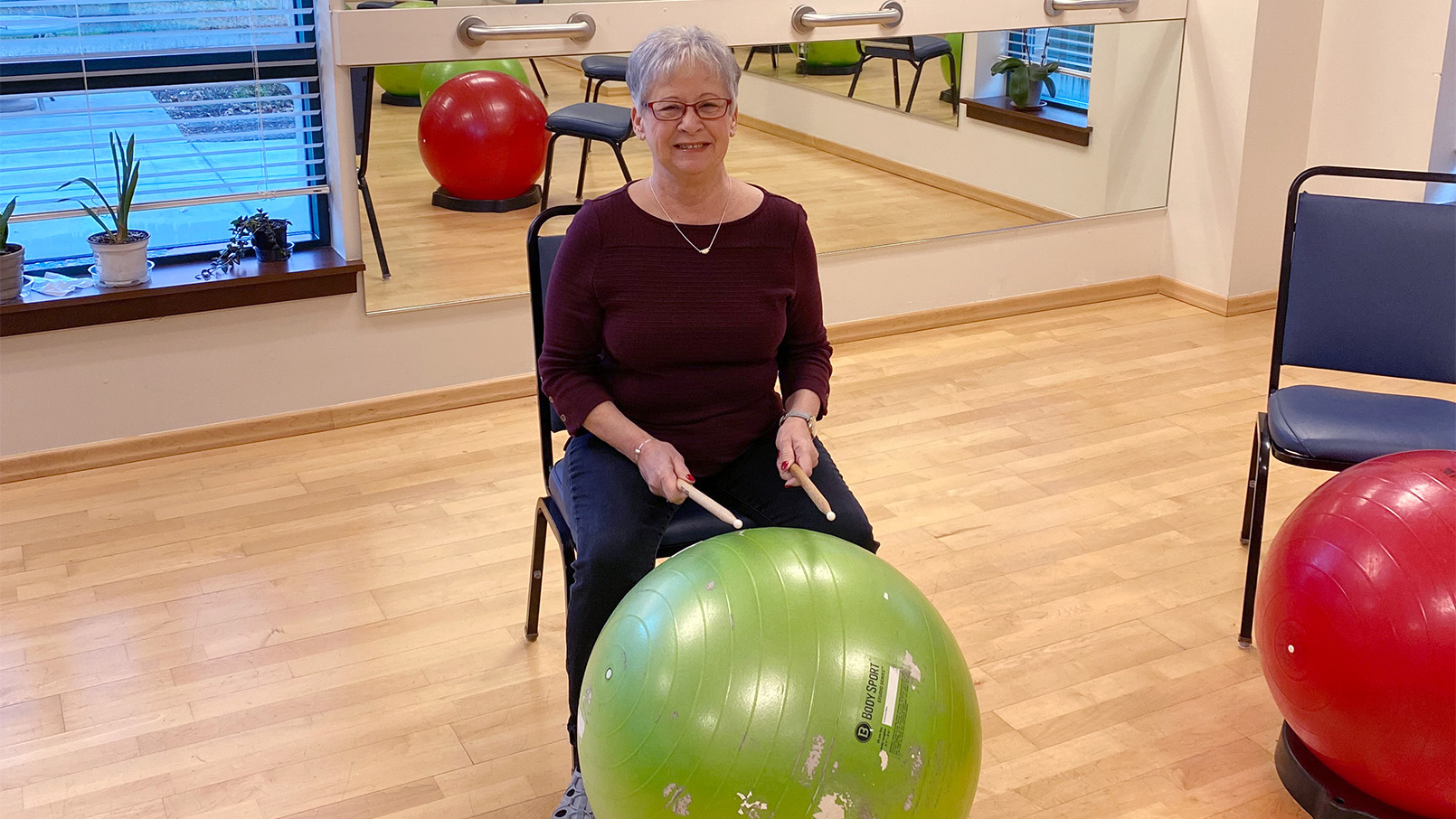 Nine out of ten retirees say that "retirement gives them greater freedom and flexibility to do whatever they want - and on their own terms," according to "Leisure in Retirement: Beyond the Bucket List," a study conducted by Merrill Lynch and Age Wave.
That positive perspective is evident at Charlestown, an Erickson Senior Living community in Catonsville, Md., where retirees are living life to the fullest and enjoying the freedom they earned. Many seniors have found that the community is the perfect choice for those who want to enjoy a financially secure and active lifestyle with opportunities to learn, grow, socialize, and pursue their passions.
An active lifestyle and peace of mind for the future are just two of the community's features that appealed to Peg and Mark Buehlman, who moved to Charlestown from Ellicott City, Md., in June 2021.
Newfound freedom
"One of the things we love about Charlestown is the fact that it has so much to offer. We are both healthy and in our mid-seventies, and we felt that there would be a lot of opportunities here. We like having the freedom to do what we want, without having to worry about a house or if our health changes in the future," says Peg.
At Charlestown, all maintenance - from mowing the lawn to changing a light bulb - is handled by professional staff. So instead of spending time worrying about what needs to be repaired next, residents spend more time doing what they love among a bustling community of their peers.
"We like to be active. We enjoy walking, and it's so easy to do here," says Mark. "If the weather's not great, there is a three-quarter mile indoor walkable path." Charlestown is uniquely designed so that all the conveniences of a small town are just steps away, thanks to climate-controlled indoor walkways.
Mark adds, "But if you want to get outside, there are all kinds of alternatives on a large campus like this."
Activities galore
Charlestown's expansive, college-like campus is situated on 110 acres - and packed with tons of amenities and activities. The community features six restaurants, a fitness center, indoor pool, an on-site medical center and CVS pharmacy, bank, library, hair salon, computer lab, creative arts studio, and a woodworking and hobby shop.
The campus also has a variety of outdoor features, including bocce ball courts, a putting green, lake, gardening plots, and nature trail.
"One of the benefits of moving to a community like Charlestown is the scope of amenities and services that are offered," says Sales Manager Ryan McClure. "We currently have over 300 resident-run groups and activities to choose from."
Peg and Mark certainly didn't waste any time filling their schedules.
Peg is a member of the fitness center, where she takes a fitness drumming class; attends a Bible study group led by Mark; enjoys watercolor painting; and is organizing a volunteer group for Wilton Overlook, Charlestown's continuing care neighborhood. Mark is a member of the Charlestown Sluggers softball team, volunteers on the Charlestown Conservation Committee, teaches on-site Elderhostel Lifelong Learning Institute classes, and is a member of the Veterans of Foreign Wars. 
Peace of mind
When it comes to apartment homes, Charlestown also offers a variety of unique floor plans, ranging from one-bedroom to two-bedroom designs - all of them maintenance-free. The monthly service package bundles expenses like electric, water, cable, and Wi-Fi into one predictable bill, allowing residents to balance their budgets with ease and confidence.
"We did a lot of research and visited other retirement communities," says Peg. "We had other communities send us their pricing list, and we really understood - coming into the community - that Charlestown was a good value."
McClure adds that if you're on the fence about moving to Charlestown, now is a great time to take a closer look and consider putting plans into action. "The housing market is hot right now. Interest rates and inventory are low, making it a seller's market. As a result, Charlestown residents are getting top dollar for their homes."
"Quality of life is also an important factor," he adds. "At some point, you have to decide between living in your house, which may no longer suit your needs, or taking control of your future. Don't let your hesitations rob you of what could be some of the best years of your life - we're here to help!" 
Invest in your future self at Charlestown. From top-notch amenities to affordable, maintenance-free apartment homes, you are sure to live your retirement to the fullest. Request more information today!
Back