Charlestown Sluggers Win 17th Annual Erickson Senior Living Softball Tournament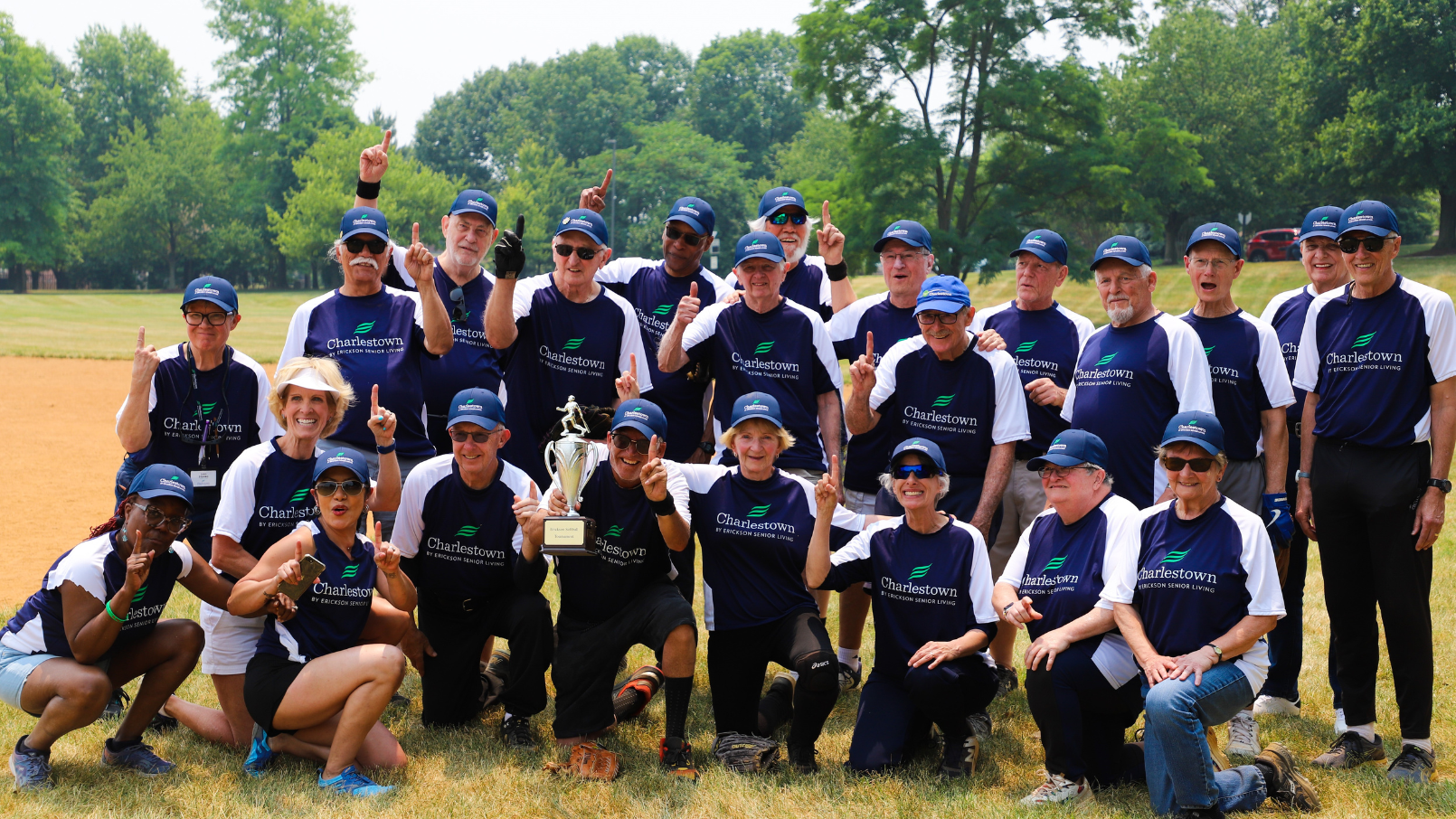 This week, the Charlestown Sluggers, a team of resident athletes at the Erickson Senior Living-managed community in Catonsville, took home the title in the 17th annual tournament between four area senior living communities.
After defeating Riderwood 19-1, Charlestown moved on to the final round of play to beat Greenspring 12-2. The Sluggers' decisive wins over these two teams marks their second consecutive championship. Prior to last year's Sluggers win, the "Good Guys" from Oak Crest spent a decade taking home the trophy. 
Led by Coach Bob Nitsch, a Charlestown resident, the Sluggers worked hard to prepare for the championship series. Their focus, talent and energy brought the first place trophy back to Charlestown.
Players and spectators from all four senior living communities, Oak Crest, Riderwood, Greenspring and Charlestown enjoyed a beautiful, sunny day rekindling friendly rivalries and social connections while enjoying America's favorite pastime.
Congratulations to the 2023 Charlestown Sluggers!
Jim Boone
Ann Burgess
Ron DeAbreu
Charles Fischbach
Joy Janssen
Dave Kramer
Jim Mallon
Fred Neighoff
Joe Sullivan
Mark Buehlman
Lou Cuneo
Steve Davis
Bill Fleming
Ron Jenkins
Bob Larson
Rich Mao
Bob Nitsch (Coach)
Don Burgard
Peggy Carey
Jane Janssen
Rick Jones
Joe Loveland
Dan Matthews
Lynn Stanko
Written by Teresa Reymann-Curran, Fitness Manager at Charlestown
Back