Charlestown Residents Help Pave a Path to Success for High School Graduates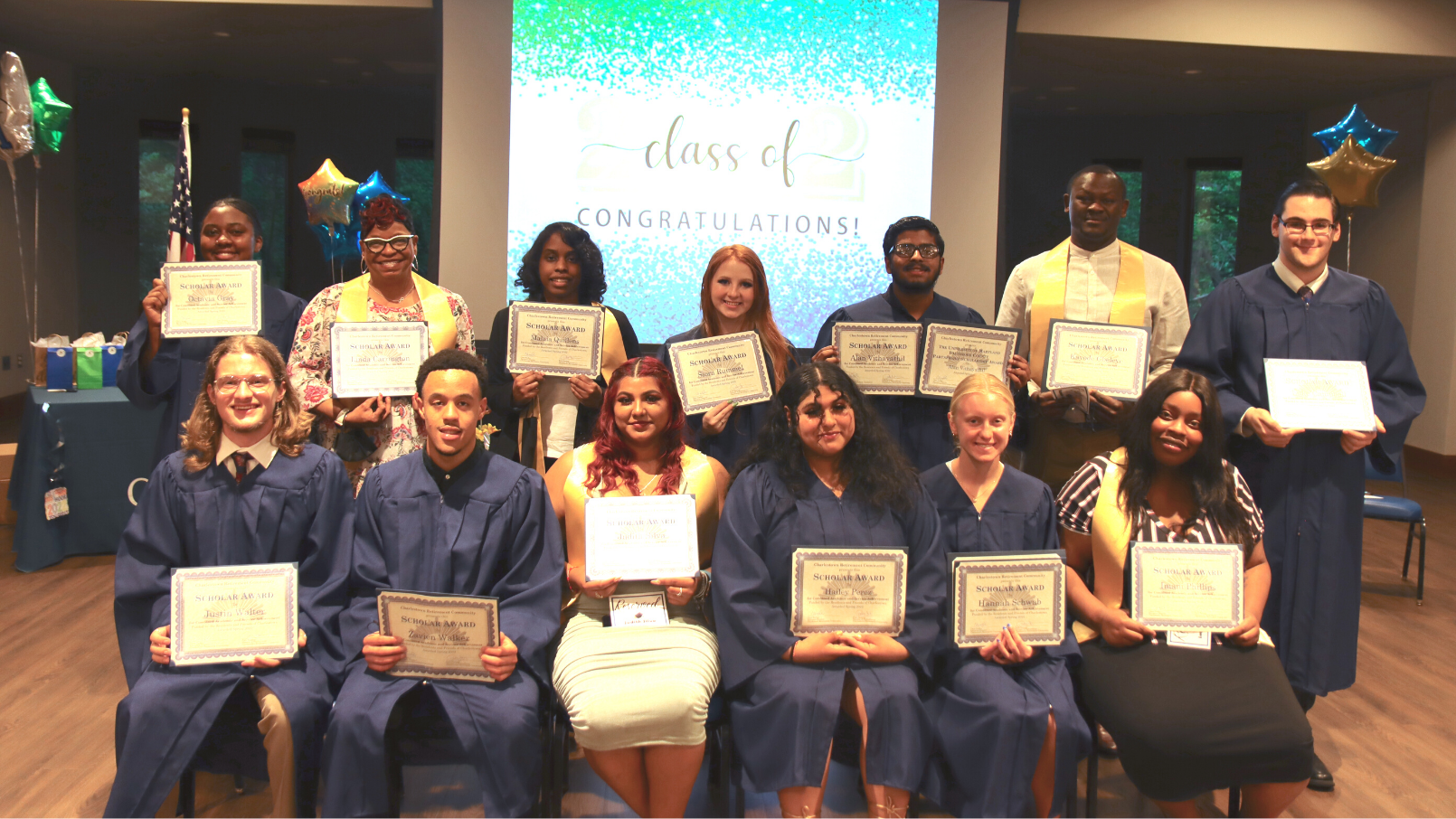 For high school seniors approaching graduation, the last few weeks are a time of reflection—to commemorate academic achievements and appreciate the value of relationships formed with teachers, coaches, friends, and mentors.
For student employees at Charlestown, an Erickson Senior Living community in Catonsville, Md., it also represents a chance to be recognized for their hard work and set up for success through higher education scholarships, funded by generous donations from community residents. To be considered a Scholar Candidate, Charlestown student employees must meet the minimum cumulative GPA requirement and have worked at least 700 hours at the community.
At this year's Scholar Ceremony, 13 employees were granted scholarships through the Student Scholarship Fund at Charlestown. This year's campaign raised a total of $398,087. This included a generous estate gift from Millie Lamp as well as a corporate gift facilitated by John Remias to sponsor a new STEM scholarship.
"These residents make a big difference in the lives of student workers here at Charlestown," says Executive Director Chandra Kumar. "They recognize the benefits of helping young people succeed, and they want to be a part of advancing their education and skill development."
In addition, new this year, each of Charlestown's Scholars will receive a one-time $500 Technology Grant. The grant was made possible this year in memory of Don Brodeur, and will continue going forward utilizing the funds left to the program by Millie Lamp. This grant will assist students in the purchase of technology that will put them on the right foot as they begin their higher education.
Along with the Charlestown Scholarships, the Scholar Candidates had an opportunity to apply for additional merit-based named Partnership Scholarships. The following Scholars received these special awards:
Jonah Nicholson: The Andrew Murray Myers Scholarship ($3,000)
Joshebel Abase: The Fenton & Ted Robb Memorial Scholarship ($2,000)
Hannah Schwab: The Bettye Gray Memorial Scholarship ($4,000)
Siora Rummel: The Treasure Sale Scholarship ($2,000)
Christen Gibson and Amaya Jones-Core earned the two new STEM Scholarships sponsored by AITP-Baltimore. Kayode Gbeleye, Martins Osunnuga and Shawn Watson each earned one of the three new Health Sciences Scholarships sponsored by Charlestown Retired Nurses. Alan Vithayathil earned the UMBC Partnership Scholarship ($10,000); and Marissa Stevenson was presented with the Committee Recognition Award ($1000).
Doug Brown, staff development manager for Charlestown's Dining Services department, served as guest speaker to the Student Scholars Class of 2022. A member of the Charlestown Scholars Class of 1993, Brown graduated from Mt. St. Joseph's High School and Towson University. After college, he spent time teaching at Our Lady of Fatima in Baltimore and South River High School. His address was insightful and inspiring, even offering some wisdom from Yoda.
Charlie Eichenlaub, Charlestown resident and chair of the Scholars' Committee notes the impact that the students have on the community. "It's terrific to watch them mature from their very first day here. They bring us joy with their smiles and enthusiasm. We are very proud of their accomplishments, and we are excited to see what their future holds."
"These students reflect the philosophy that our mission, helping others live better lives, is achieved one interaction at a time," says Patti Santoni, Director of Philanthropy. "We are proud of their commitment to excellence—here, at Charlestown, and in their studies. We are also incredibly grateful to each of our residents who contributed to the 34th Annual Scholar Campaign, without whom we would not be able to offer this opportunity to the student employees who work so hard to serve this community."
If you are interested in enjoying retirement as part of a supportive, caring community like Charlestown, request more information today. 
To learn more about the Charlestown Scholars program and other career opportunities, please visit EricksonSeniorLiving.com/careers. 
Back