Charlestown Residents Appreciate Service That Goes "Above and Beyond"
By Danielle Rexrode
May 6, 2021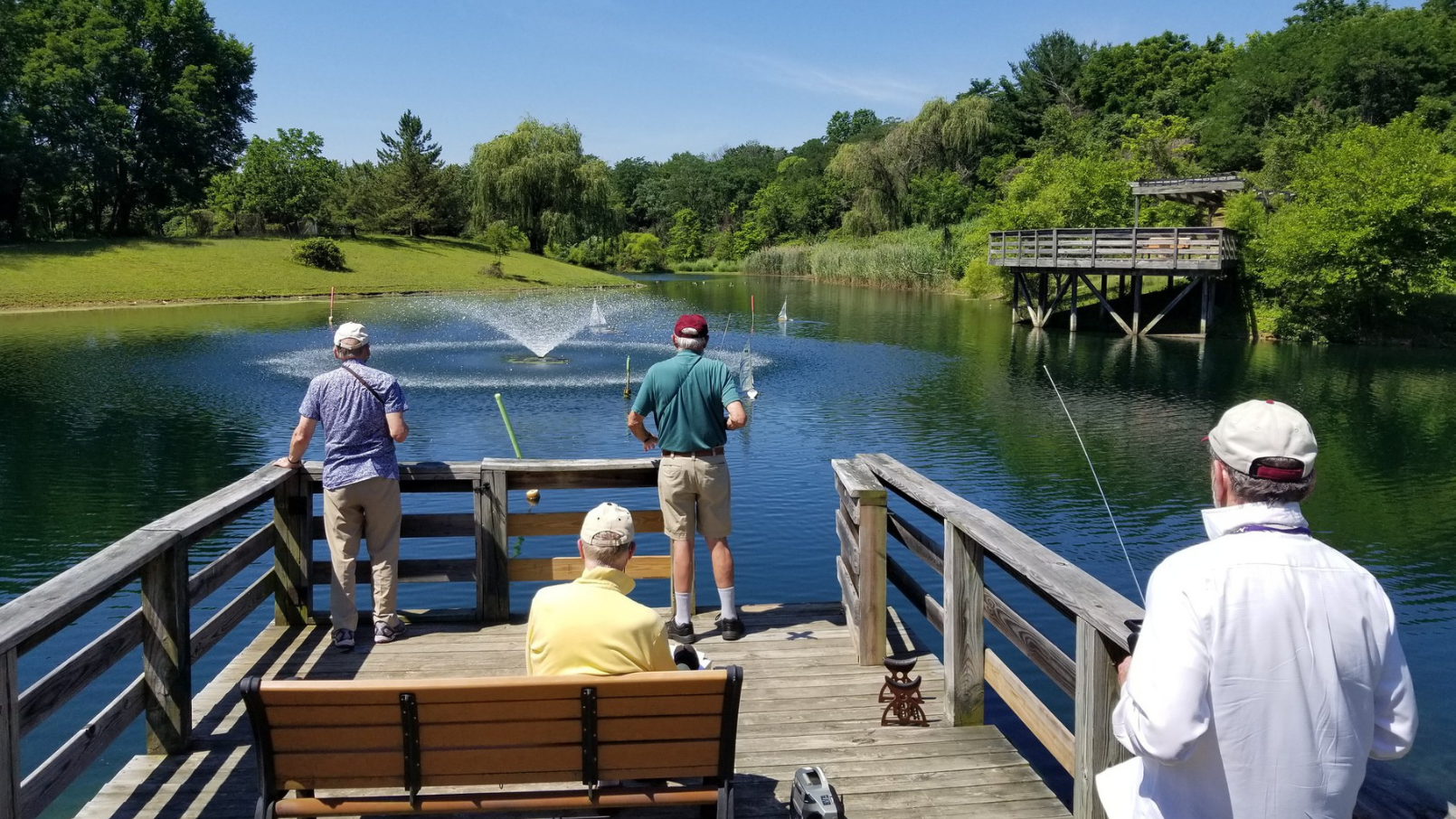 The unwavering commitment to customer service, combined with a maintenance-free, amenity-rich lifestyle, has attracted seniors to Charlestown, the Erickson Senior Living community in Catonsville, Md., for the last 38 years.
With communities around the country, Erickson Senior Living communities have an incredible network of partners, experts, and suppliers who work together to support residents' needs. On average, Erickson Senior Living communities like Charlestown have one employee to every three community members to ensure the most personalized attention.
Commitment to care
Charlestown's team is comprised of more than 1,200 staff members in positions ranging from clinical health care workers to dining services, housekeeping, maintenance, ground, transportation, social work, finance, and many other technical and administrative positions. Every employee is driven by Erickson Senior Living's mission to create communities that celebrate life and a culture where every interaction is an opportunity to make a positive difference.
"We pride ourselves in having a quality workforce grounded in our values of excellence, teamwork, responsibility, friendliness and enthusiasm, respect and caring, diversity, inclusion, and belonging. We operate as one cohesive team and our residents always come first," says Clara Parker, executive director of Charlestown.
Louise Dempsey, a Charlestown resident, agrees. "I really can't say enough good things about the staff," she says. "I give them so much credit. Throughout the pandemic, they were so attentive. They communicated frequently through so many different means; it put people at ease. They not only managed to do things well, but they managed to do them with feeling, knowing what the residents were going through."
She continues, "From top management right on down, everybody was involved in going out of their way to make life as good as possible."
Over the years, resident feedback has reflected that quality customer service is a critical component to Charlestown residents' overall satisfaction. Charlestown has received numerous accolades for going above and beyond in meeting the expectations and needs of residents and staff for outstanding customer service and amenities.
Level of service
In 2019, Charlestown was recognized among The Baltimore Sun's Top Workplaces. Job satisfaction amongst Charlestown employees is evident in the level of customer service that residents like Mary 'Mimi' O'Donnell receive every day.
"I think that the overriding thing I have felt living here during the pandemic is safe. I felt secure, safe, and cared for. I didn't have to go out anywhere. Every need I could possibly think of was taken care of," says Mimi, who moved to Charlestown in 2018.
Charlestown's integrated health and wellness system helps keep the seniors who live there safe and healthy. Health care professionals, including physicians, specialists, and nurse practitioners are available at the on-site medical center, for telehealth appointments and even old-fashioned house calls.
Staying connected
Just as important as supporting physical health are the opportunities Charlestown offers to socialize and stay connected to friends and family. Charlestown's historic campus features seven restaurants, a fitness center, indoor pool and spa, library, computer lab, arts studio, and a woodworking and hobby shop, as well as outdoor features, including bocce ball courts, a putting green, lake, gardening plots, and nature trail.
"The people who live here are so diverse and interesting. I've met so many people with interesting life stories. I have yet to meet someone here from whom I have not learned something," says Mimi.
As summer approaches, Mimi says she hopes to get back to doing more of the things she loves. "I think the things I look forward to doing the most are going to the movies and live theater again," says Mimi. "That was really a big part of my life and I miss it. There is also a theater group here at Charlestown I'm part of and that I hope to get back to soon. Thankfully, because of Zoom, I have been able to keep in touch with people. I'm just as happy as a clam."
Early vaccine access
Nowhere is Charlestown's commitment to providing the best lifestyle for residents more evident than this year. The community was able to hold COVID-19 vaccine clinics on campus beginning in December 2020, in partnership with CVS, resulting in more than 97% of residents being able to receive a vaccine.
Want to learn more about the culture of excellence at Charlestown? Request more information today.
Back