Charlestown Raises More than $213,000 in Scholarships for Student Employees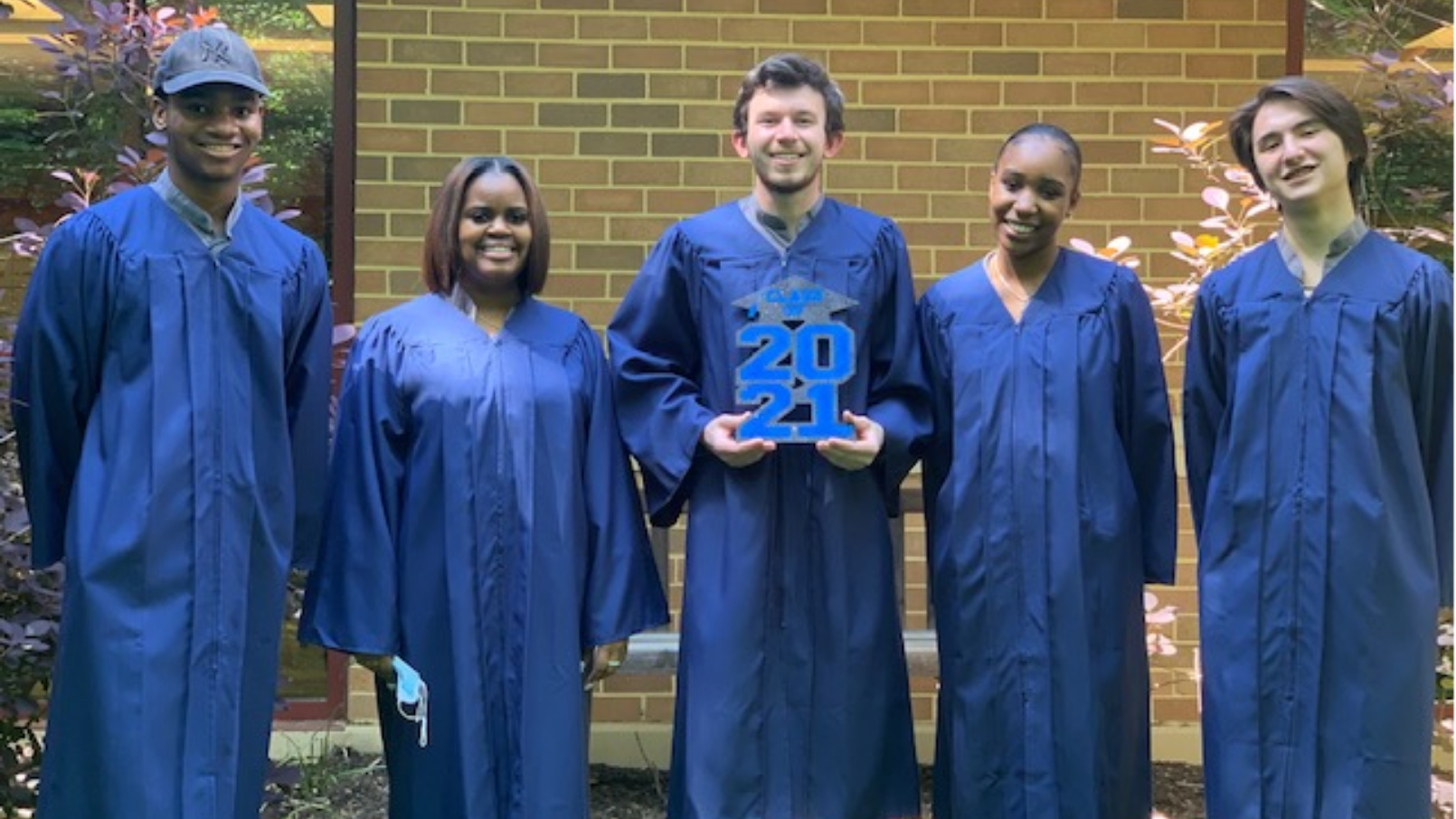 Thanks to the generous contributions of residents, Charlestown, an Erickson Senior Living-managed community in Catonsville, Md., recently raised a total of $213,213 for the community's Scholars Program, which provides academic financial assistance to eligible student employees at the community.
A virtual Scholars' Ceremony was broadcast on the community's in-house television station, Channel 972, to recognize and celebrate the Scholars' achievements, including 35 new Traditional Scholarships and four One-Year Scholarships. Traditional Scholars will receive up to $3,000 per year to help offset academic tuition expenses at their college or university, for up to four years. One-Year Scholars will receive a renewable scholarship of up to $3,000 for one year. The Class of 2021 joins the current 105 Charlestown Scholars, some of whom graduated this spring.
Along with the Charlestown Scholarship, the Scholar Candidates had an opportunity to apply for additional merit-based named scholarships. The following Scholars received these special awards:
Shawn Watson: The Andrew Murray Myers Scholarship ($2,000)
Rion Durkan: The Fenton & Ted Robb Memorial Scholarship ($2,000)
Joshebel Abase: The New Bettye Gray Memorial Scholarship ($4,000)
Sophie Messenger: The Treasure Sale Scholarship ($2,000).
In addition, Partnership Scholarships were earned by:
Ann Obunadike and Payton Crandell-Kwon: CCBC Partnership Scholarships ($500 each)
Raven Worsley-Chambers: The New Morgan State University Partnership Scholarship ($4,000)
Ekene Onyemeziem: The Towson University Partnership Scholarship ($6,000)
Martins Osunnuga: The UMBC Partnership Scholarship ($10,000).
Daniel Wise was presented with the Committee Recognition Award ($1000).
At the Scholars' Ceremony, Alyssa K. Cole, a Charlestown Scholar Program Alumnae from the Class of 2011, served as guest speaker. Alyssa is a true representation of the power that the Charlestown Scholar Program offers student-employees, giving them the opportunity to further their education and make their dreams a reality. After earning her Bachelor's degree from the University of Maryland Eastern Shore and her Master's degree from Louisiana State University, Alyssa went on to become a Career Counselor at the University of Maryland Global Campus, author, poet and own her own career consulting firm. She gave a superb presentation thanking Charlestown residents for helping her with college expenses and encouraging current Scholars to pursue excellence and forge their own paths.
"We thank each of our residents who contribute to the 33rd Annual Charlestown Scholars Program," said Patti Santoni, Director of Philanthropy. "This scholarship, for many, makes the difference to afford to go to college and continue their education. Without their generosity, we would not be able to offer this important opportunity to the student employees who work so hard to make Charlestown a wonderful place to live and work."
To learn more about vibrant retirement living in a close-knit, caring community, request more information about Charlestown today.
Back