Charlestown Leader Earns Award from Alzheimer's Association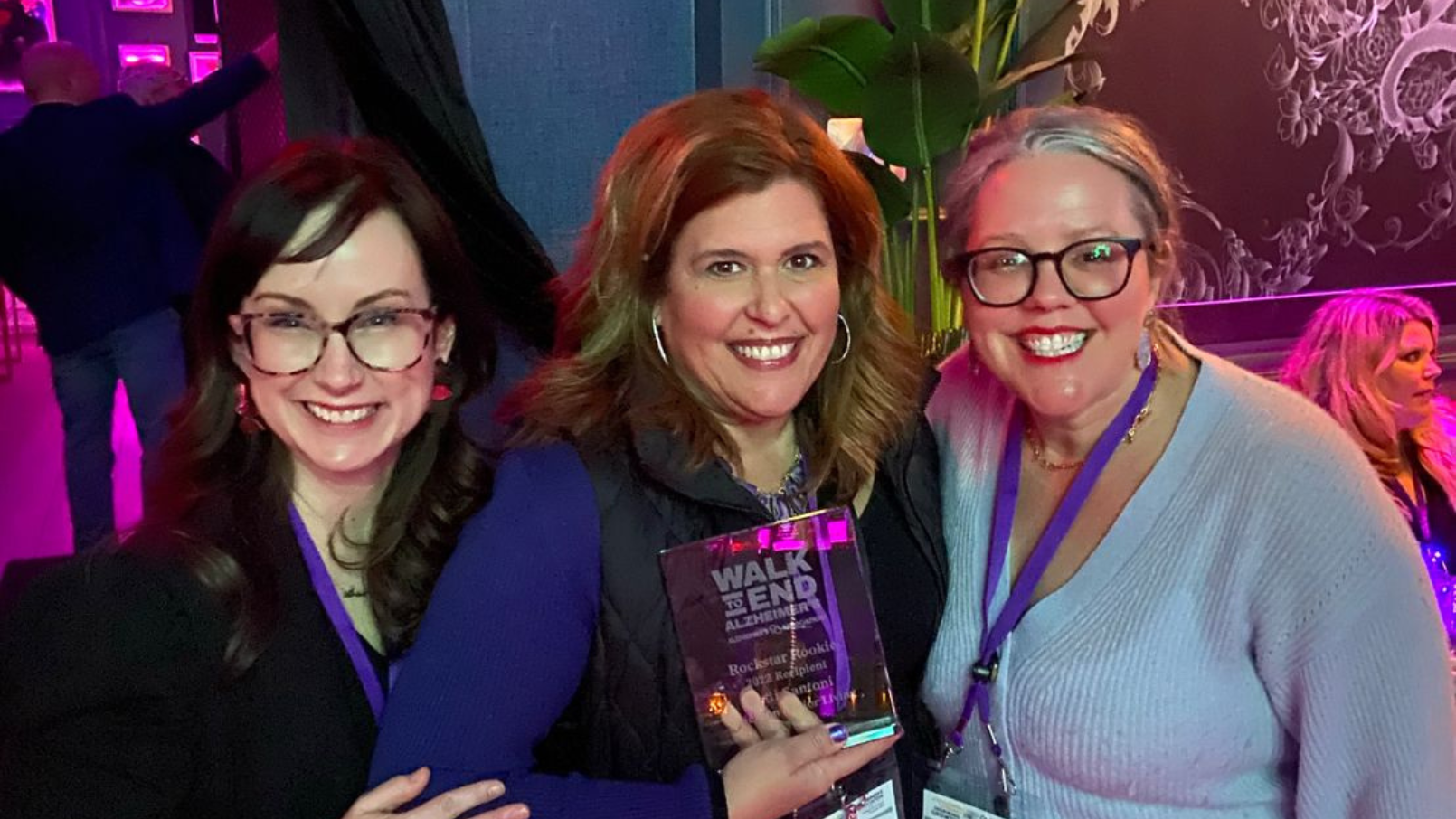 Charlestown is pleased to announce that its own director of philanthropy, Patti Santoni, recently received the National Team Rockstar Rookie of the Year Award from the Alzheimer's Association.
Erickson Senior Living enjoys a strong relationship with its local Alzheimer's Association chapter and has been raising money for the Walk to End Alzheimer's for years. In 2022, with Patti's leadership, the company officially joined the association's National Team program.
The Rockstar Rookie Award goes to the coordinator who exceeded all expectations, went above and beyond, and raised the most critical funds and awareness in their first year as a National team.
"Patti embraced her responsibilities as the national team coordinator with enthusiasm. She began quickly recruiting teams and motivated them to host fundraisers throughout the season and to attend Walk to End Alzheimer's events across the country. Her positive attitude and determination to engage Erickson Senior Living communities in the mission of the Alzheimer's Association inspired nearly 300 associates to join the fight to end Alzheimer's and raise more than $166,000," said Tory Smith, vice president of constituent events at the Alzheimer's Association.
"On behalf of all the residents and team members here at Charlestown, we could not be more proud of Patti," said Don Grove, interim executive director at Charlestown. "We are fortunate to benefit from her hard work, leadership, expertise, and kind heart on campus each day. To see her share her incredible gifts to support the fight to end Alzheimer's fills our community with pride."
To learn more about Erickson Senior Living's commitment to supporting those affected by Alzheimer's disease, please visit the company's team site.
Back