Charlestown Independent Living Residents Enjoy Active, Worry-Free Lifestyle
By Danielle Rexrode
March 30, 2021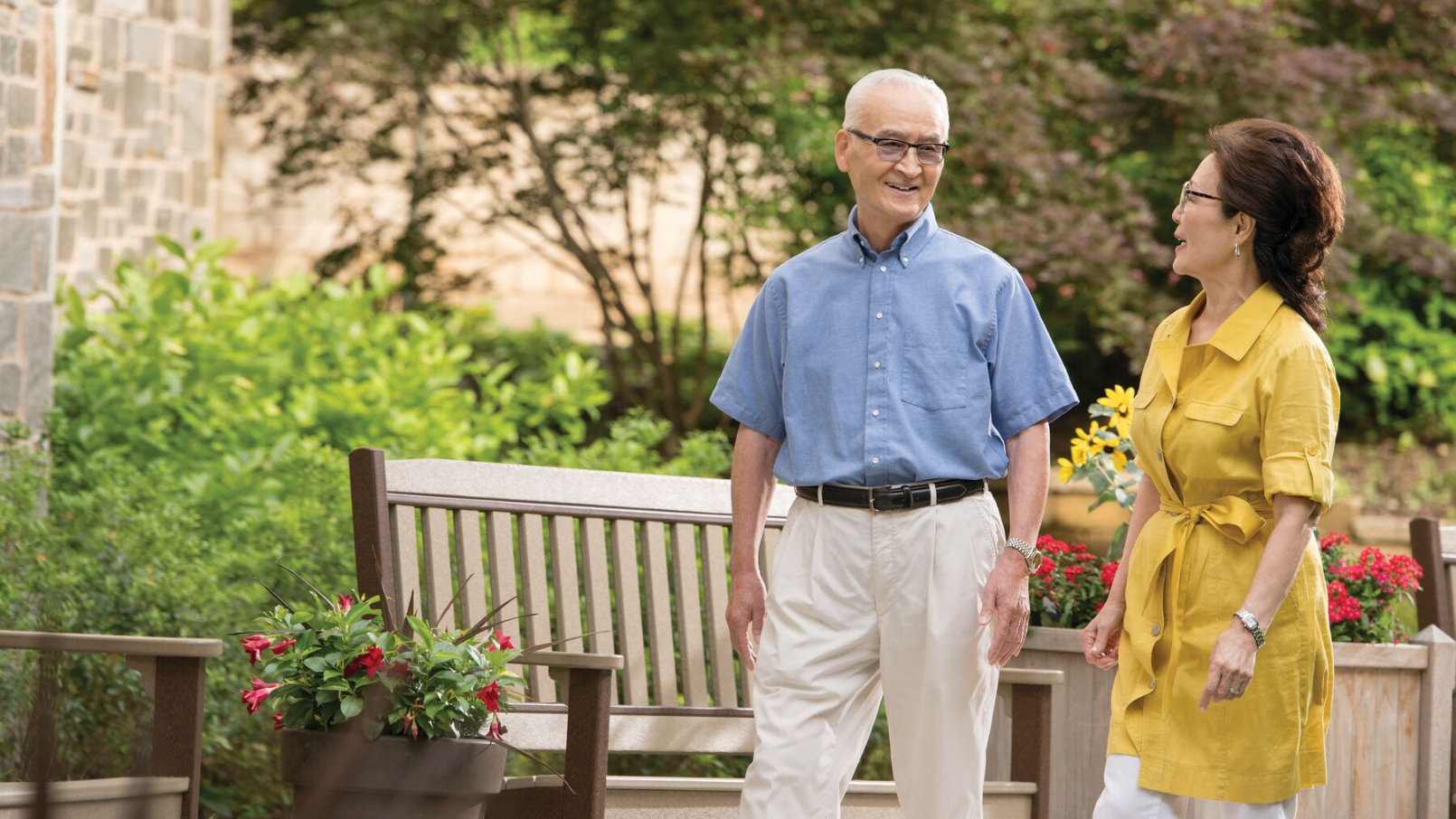 When Mary "Mimi" O'Donnell moved to Charlestown in 2018, one of the things that attracted her was the active lifestyle that the Catonsville-based community offered. Another was the peace of mind that comes from living at an Erickson Senior Living managed community. Last year during the height of the COVID-19 pandemic, Mimi was more confident than ever she made the right decision.
"I think that the overriding thing I have felt living here during the pandemic is safe. I felt secure, safe, and cared for. I didn't have to go out anywhere. Every need I could possibly think of was taken care of," says Mimi.
Erickson Senior Living logistical partnerships provide an unmatched retirement living experience
One of the reasons Charlestown was able to navigate the pandemic successfully is due to the size and strength of the community. Charlestown is managed by Erickson Senior Living, a family of 20 communities in eleven states. Erickson Senior Living communities have an incredible network of partners, experts, and suppliers who continue to support residents' needs during these extraordinary times.
"Our focus, as always, but especially during the pandemic, has been to provide for the health and well-being of our community, residents, and staff while creating a vibrant community that celebrates life," says Executive Director Clara Parker.
"With the support of an experienced workforce on the ground and following the guiding principles developed by Erickson Senior Living, we were able to move quickly to respond to the pandemic in a swift and comprehensive way. Our teams and our residents came together and really supported one another in the spirit of community and one team," says Ms. Parker.
For example, with statewide social distancing measures in place, Charlestown pivoted effectively to bring forth the services that residents had come to expect. They created programs for concierge services to deliver everyday conveniences right to the residents' doors. Culinary professionals adapted their carry-out and meal delivery programs to fit public health guidelines. The on-site medical center began an innovative telemedicine program that added a new option for residents to see their primary care physicians.
"I really can't say enough good things about the staff," says Charlestown resident Louise Dempsey. "Throughout the pandemic, they were so attentive. We had our mail and meals delivered to our door and they communicated frequently through so many different means it put people at ease. They not only managed to do things well, but they managed to do them with feeling, knowing what the residents were going through. From top management right on down everybody was involved in going out of their way to make life as good as possible."
Senior health care services keep residents safe throughout the pandemic
As COVID-19 vaccines were being developed, Erickson Senior Living and Charlestown were preparing. Thanks to a strong relationship with distribution partner CVS, together, they were able to create a protocol supporting one goal: to administer the doses to residents and the employees who serve them as quickly and as safely as possible. Ultimately, more than 97% of Charlestown residents received the vaccine, offering the community a significant level of protection against the spread of the virus.
"Getting vaccinated was a high point," says David Elder who moved to Charlestown with his wife Betty in 2019. "The administration's incessant efforts to get us the vaccine and the staff in setting up the clinics was incredible. It was very seamless. It was a great weight lifted off our minds and the minds of our friends."
Getting back to perks and amenities offered by Charlestown senior living community
With highly effective vaccines and a better understanding of the virus also comes a look towards the future. A poll conducted by Travel Pulse suggests Americans are ready to resume many of their favorite activities that were put on hold during the pandemic. Thirty-four percent of those polled said what they want most this year is to spend more quality time with loved ones; while 20% would like to travel unhindered, and 16% want to get back to doing things that matter.
For Louise, that means volunteering and spending time with friends.
"Before the pandemic, I was involved in so many things. I look forward to doing that all again and just being social and getting together with friends and neighbors," says Louise.
Sales Director Don Grove says demand for Charlestown's active lifestyle is high. Over the last twelve months, more than 100 new residents moved into the community.
"We are excited to meet that demand with new projects and renovations such as the opening of Wilton Overlook, our brand-new continuing care building, as well as an expansion of the parking area. This addition will create a new level of service excellence and choice for our residents," said Grove.
Request your free brochure or call 410-737-8830 to see for yourself why Charlestown is the area's most popular choice for senior living.
Back