Local, Fresh Ingredients Make Dining a Distinct Pleasure for Cedar Crest Residents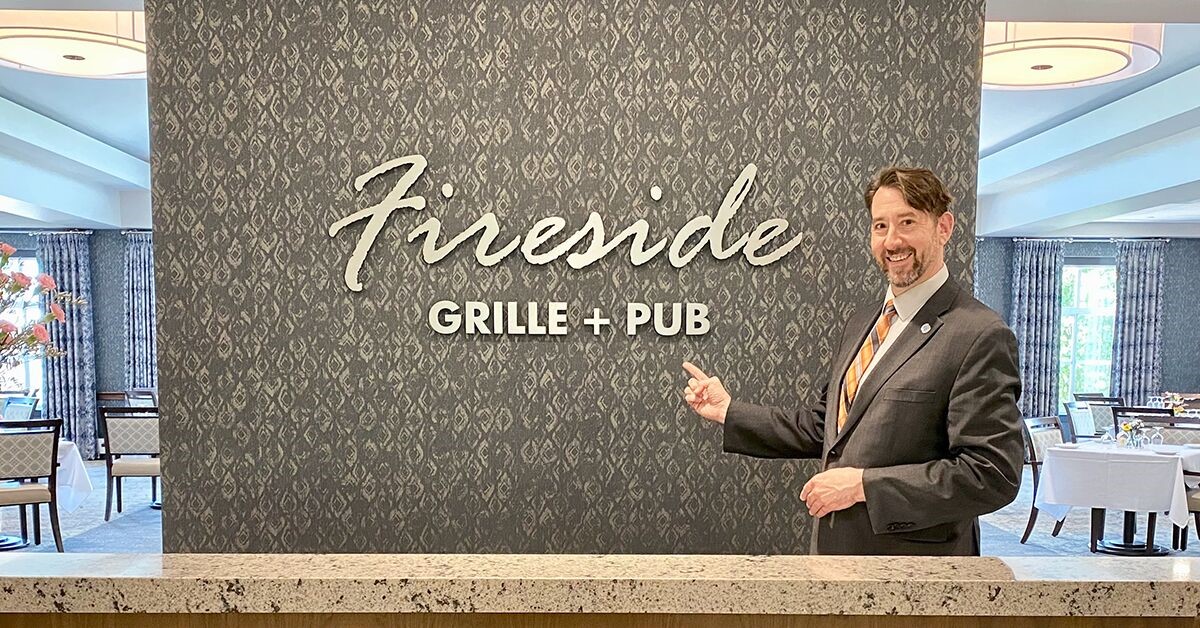 At Cedar Crest, an Erickson Senior Living community in Pompton Plains, N.J., residents delight in tastebud-tingling dishes every day of the week.
With six restaurants on campus, Cedar Crest residents relish authentic dining experiences. And thanks to the Signature Dining program, culinary professionals are serving up made-to-order, flavorful meals, crafted with the freshest ingredients from local vendors.
Variety, another key component of dining at Cedar Crest, also draws residents to the community's restaurants. Chefs regularly update menus to feature new selections, regional favorites, vegan and vegetarian dishes, and healthy-lifestyle choices.
Residents say that socializing with neighbors, family, and friends at different dining styles - including bistro-casual, upscale-formal, and even al fresco dining - is the spice of life.
Healthy ingredients and excellent service
"We're proud to use only the freshest ingredients, which create a fine dining restaurant experience for our residents," says Director of Dining Paul Cimins. "And the Signature Dining program allows our talented chefs to put their own special touches on each dish."
These special touches from the caring dining staff members are integral to what makes the Signature Dining program at Cedar Crest so special. Lauren Maddaloni, Cedar Crest's catering and events manager, began her career at the community 13 years ago as a student server.
"I've known Lauren [Maddaloni] from her student server days all the way to her current position," says resident Joann West. "She always has a smile on her face every time we meet. She is just one example of how kind and professional the staff is here at Cedar Crest."
Endless nutrition options for seniors
With so many dining opportunities available through the flexible meal plan options, Cedar Crest accommodates a broad range of tastes and dietary needs.
Residents often start their day with a caffeine fix from Belmont Beans, which serves handcrafted specialty beverages and fresh bakery items. Seasons Grill and Bistro is a lunchtime go-to, where residents can order salads, sandwiches, and more in a casual neighborhood setting.
Mountainside Café, open for all three meals daily, is especially popular during its monthly Saturday brunch. When residents want to sip on a cocktail with friends in a fun atmosphere, Fireside Grille and Pub offers upscale dining with weekly specials and exciting theme nights.
Got a sweet tooth? Head on over to Oak Room Restaurant, known for its decadent desserts, including cakes, pies, and ice cream. New Jersey's point of pride - pizza - is also a real hit at Cedar Crest, which has perfected a savory tomato sauce.
"We have the best homemade pizza in the tristate area," says Cimins.
Using the My Erickson® app, residents can access ingredient lists and check nutritional information for any entrée served.
Special dining moments
The dining staff works closely with the resident-led dining committee of the Resident Advisory Council to ensure that community members' expectations are met - and hopefully, exceeded.
"We continually strive to improve our Signature Dining program by carefully listening to resident feedback and incorporating their wishes," says Cimins. "We also aim to go above and beyond to celebrate holidays and special events, no matter how big or small."
A Lobster Grand Cuisine event, held just this past summer, featured lobster ceviche served with avocado and plantain chips, Thai lobster soup, and house-made lobster ravioli in lobster cream sauce. Dessert included lemon sorbet with mint and lemon bars with peppermint schnapps ice cream.
Traditional holiday feasts are usually served at each restaurant, but for those who prefer to entertain at home, Regional Executive Chef Harris Gondelman offers wonderful recipe tips. For Passover, he shared a recipe for baked matzo rolls.
"When I was a little kid, my grandma would make these big matzo rolls," Gondelman noted in the video. "This was something that we had on Passover."
Sample the food at Erickson Senior Living
To taste Cedar Crest's flavorful dining options for yourself, Sales Director Ray Guarino recommends reserving a spot at one of the community's monthly informational luncheons.
"Our luncheons are a great way for guests to enjoy many of the same menu items our residents choose from daily," he says.
Invest in your future self at Cedar Crest. From top-notch amenities to affordable, maintenance-free apartment homes, you are sure to live your retirement to the fullest. Request more information today!
Back