What a Difference a Year Makes
By Mary Bush
March 31, 2021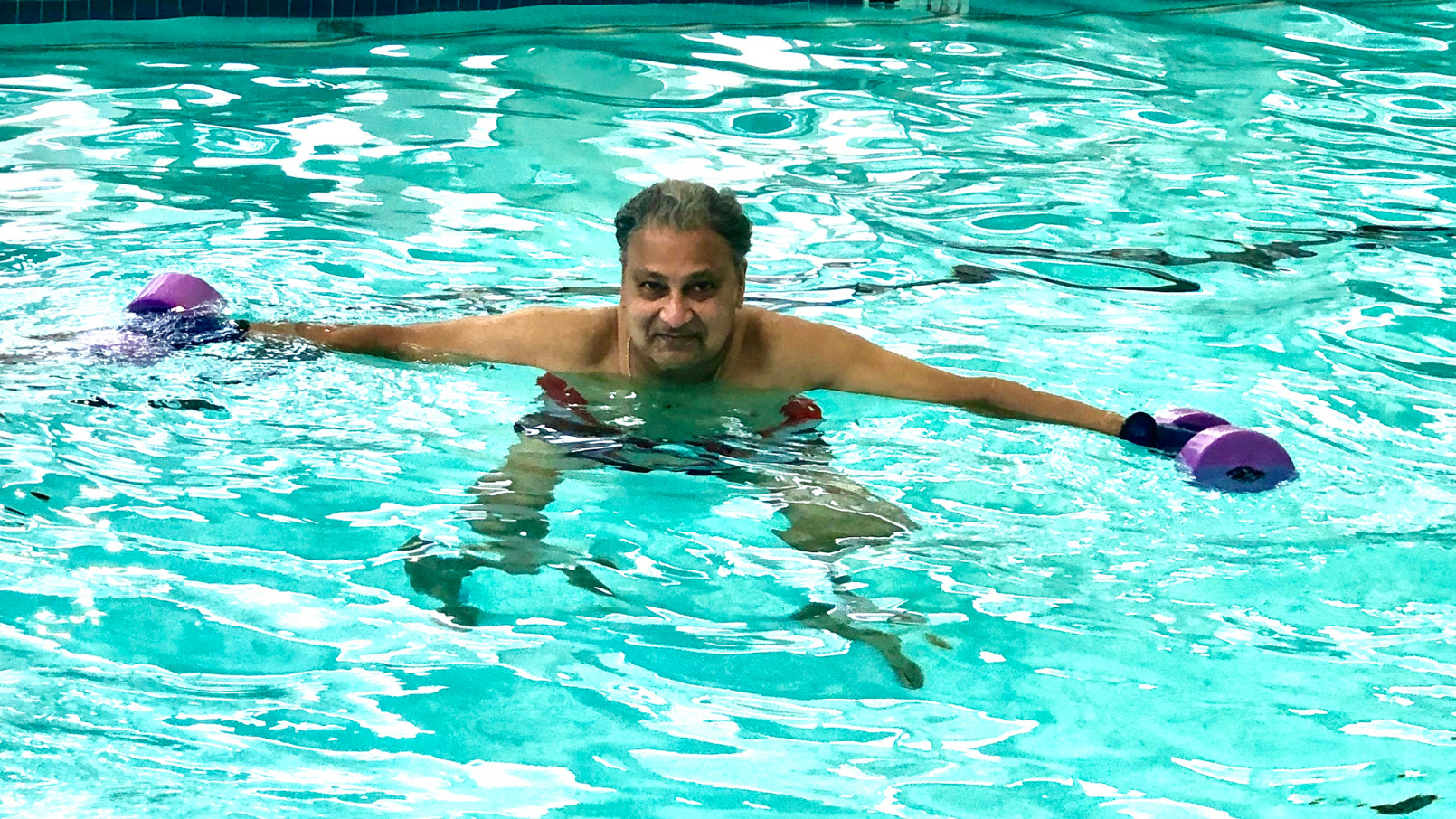 Residents at Tallgrass Creek, a senior living community managed by Erickson Living in Overland Park, Kans., are typically on-the-go, engaging in one of the social, fitness, and academic activities detailed in their 70-page monthly activities calendar.      
But about a year ago, everything changed. New terms such as "sheltering in place" and "social distancing" became part of everyone's lifestyle as the world responded to the coronavirus pandemic.
"Thankfully, Erickson had our backs from day one," says Landreville. "With their help, we were immediately able to put processes in place that protected both our residents and staff." 
The dedicated Tallgrass Creek team never stopped working to support the health and well-being of residents while continuing to provide the vibrant, engaged lifestyle the community is known for. When needed, staff even delivered meals, mail, groceries, packages, snacks and newspapers directly to the door of residents' apartment homes.
The on-site medical clinic's physicians and staff quickly implemented telehealth appointments in addition to old-fashioned house calls, processed lab work including COVID tests, and in the fall, provide door-to-door flu shots.    
"No one cared what their 'real' job was before the pandemic," says resident Harriet Darling. "The people here just did what we needed and then some, and did it all with smiles on their faces. I'm so grateful I was living here this past year."
Staying connected
Landreville says though safety was a major priority during the pandemic, staying connected was equally important.
"It's hard to suddenly be isolated from neighbors, family, and activities, so we wanted to provide ways for residents to stay connected and engaged," says Landreville.
Tallgrass Creek's resident life team jumped in to do just that by implementing Tallgrass TV on channel 1851, the community in-house television station. The day began with a talk show hosted by a resident life staff member who chatted virtually and interactively with residents as they reminisced, talked about the pandemic, and a host of other topics.
"We chatted about whatever came up," says Resident Life Manager Jan Magee. "It was a healthy outlet for all of us."
The day's TV lineup was filled with interactive shows hosted by sales and dining management; trivia, blackjack, and Name That Tune-style competitions; call-in music hours; art classes; technology how-to's; frequent virtual exercise classes; and interesting Ted Talk and YouTube selections. The daily agenda always included an interactive update with Landreville as she kept residents abreast of community news.
"All in all, it was 12 hours of daily programming just for us," says resident Bob Butterworth. "It offered something interesting for everyone. It was great."
Then and now
Through it all, Tallgrass Creek neighbors continued to maintain exercise regimens, interacted with each other safely, kept abreast of community news, and easily connected with the medical team. More than 95% of Tallgrass Creek's residents have safely and easily received the COVID 19 vaccination in on-site clinics.
These days, with safety guidelines in place, community members are enjoying in-person land-based and aquatics fitness classes; creating projects in the art classroom and wood shop; dining in the spacious Blue Sky Restaurant and other dining venues; exploring the campus via its winding walking trails; exercising pets in the community's dog park; planting spring gardens, and more.
"It's been quite a year," says Landreville. "But I'm very grateful to Erickson for their guidance and resources along with our team here who every day do such a meaningful and wonderful job."
To explore all the benefits of vibrant senior living at Tallgrass Creek, request more information today. 
Back