Welcoming Dr. Wendy Belcher, Tallgrass Creek's New Medical Director
By Linda Esterson
September 15, 2023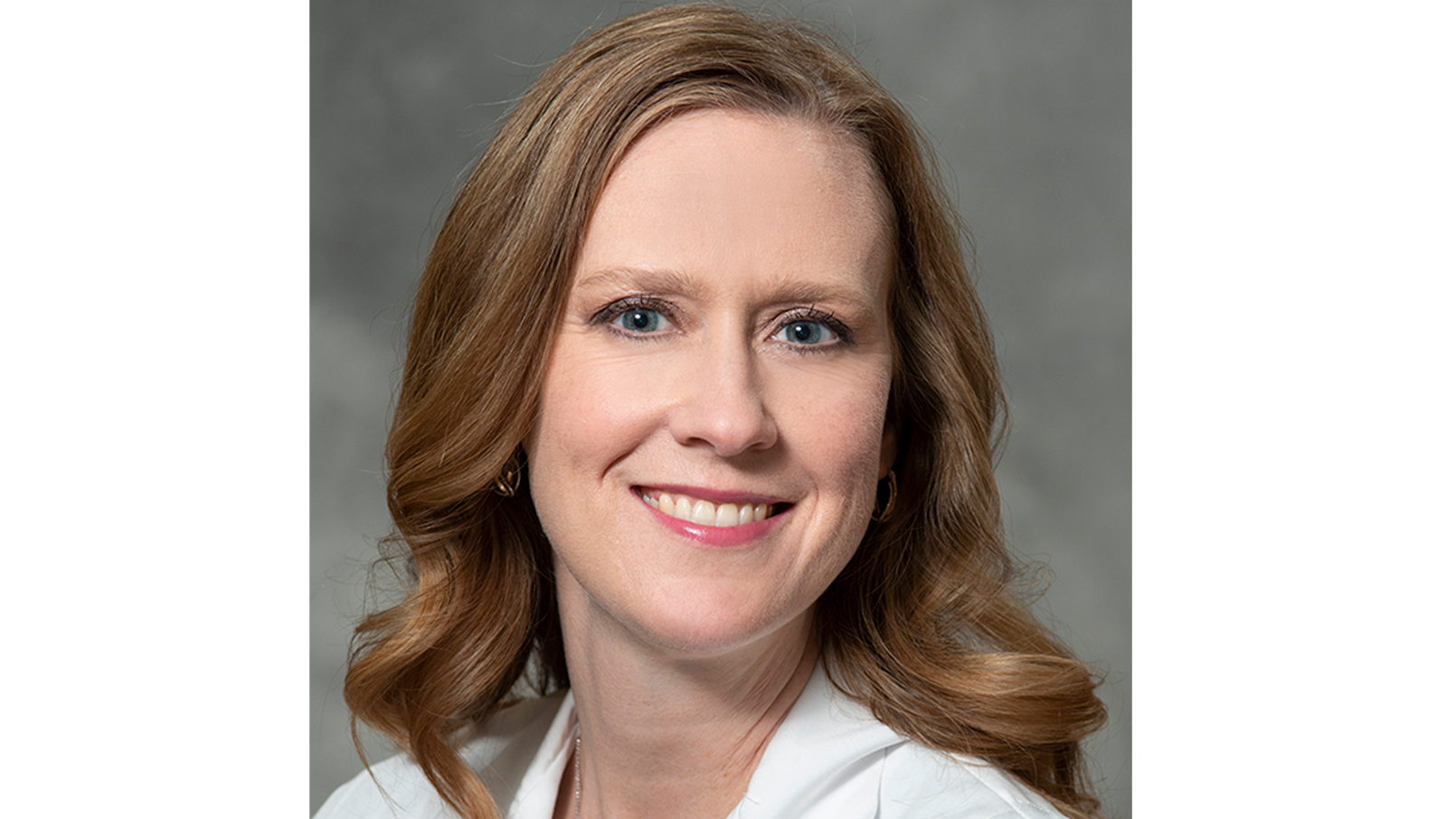 Wendy Belcher, M.D., a board-certified family medicine physician, is excited to join Tallgrass Creek, an Erickson Senior Living community in Overland Park, Kans., as medical director.
"I have been so impressed with Erickson Senior Living's commitment to quality care, allowing providers to spend the time they need to care for patients," says Belcher. "This position gives me the opportunity to practice medicine the way I think it should be practiced."
Local roots
Belcher, a Kansas native, was born and raised on a farm just outside of Wellsville. Although she initially considered a career as a veterinarian, her high school biology teacher encouraged her to turn her medical interests toward people. 
Following her teacher's guidance, she attended the University of Kansas to earn a bachelor's degree in human biology before enrolling at the University of Kansas School of Medicine. 
Then, she ventured out of state for a family practice residency at Methodist Medical Center in Peoria, Ill., through the University of Illinois College of Medicine. 
While in medical school, Belcher married her husband, Chris. 
Belcher later returned home to join Saint Luke's Health System at Anderson County Hospital and Family Care Center, where she practiced traditional family medicine and even took care of patients in the emergency room.
In 2008, she was promoted to medical director of Anderson County Hospital Residential Living Center and Parkview Heights Living Center, two senior care facilities. She also served in outpatient services, radiology, and as medical staff president and medical director of the primary care outpatient practice for Saint Luke's.
"I worked there for 18 years. I did everything except deliver babies and perform surgery!" she says, with a laugh.
Belcher heard about the open position at Tallgrass Creek from her good friend Sonya Martin, the community's director of continuing care. They live in the same town, have known each other for nearly two decades, and worked together for more than a dozen of those years.
"We're good friends, always looking out for and supporting each other," Belcher says. 
Since joining Tallgrass Creek in March, Belcher has enjoyed meeting with independent living and continuing care residents, getting to know them on a personal level.
"Primary care is all about relationships," Belcher explains. "And in a continuing care setting, it's important to foster a relationship with the patient, the patient's family, and other providers who are offering supplemental care." 
Convenient care
The on-site medical center is a resource for all Tallgrass Creek residents. Belcher and her colleagues, who staff the center full time, offer a range of services.
"You can come see us for a wellness checkup, a sick visit, lab work, or a vaccination. The biggest benefit is that you don't have to travel off campus!" she says. "That's extremely convenient if you aren't feeling well. All buildings at Tallgrass Creek are connected via climate-controlled walkways."
While residents are free to visit their existing primary care providers, many note that the convenient supplemental care offered on campus can't be beat. 
"If you do decide to stick with your current primary care provider, we recommend that you at least come in for Care Path visits," explains Belcher. "At each annual Care Path appointment, we update your medical history so that we have accurate records on hand for each resident."
In case someone needs to be seen urgently on campus, Belcher and her team have all the knowledge they need to optimally treat the resident. 
Building relationships
"It's all about peace of mind," she adds. "It allows residents to meet the on-site providers, understand what's offered at the medical center, and gain a feeling of comfort and familiarity, should they need our services in the future."
Belcher is happy to see that her passion for building relationships is matched throughout the rest of the community. 
"I appreciate the opportunity to really focus on communication with residents, and it seems like other staff members prioritize that, as well," she explains. "Relationships are incredibly important to doing the best job of taking care of our residents."
In her free time, Belcher enjoys catching up with her three sons who attend MidAmerica Nazarene University. Their youngest son competes on the basketball team and their other two sons participate in musical performances.
To learn more about senior living at Tallgrass Creek, request your free brochure to get the scoop on amenities, floor plans, and so much more.
Back