Tallgrass Creek Residents Showcase an Array of Unique Collections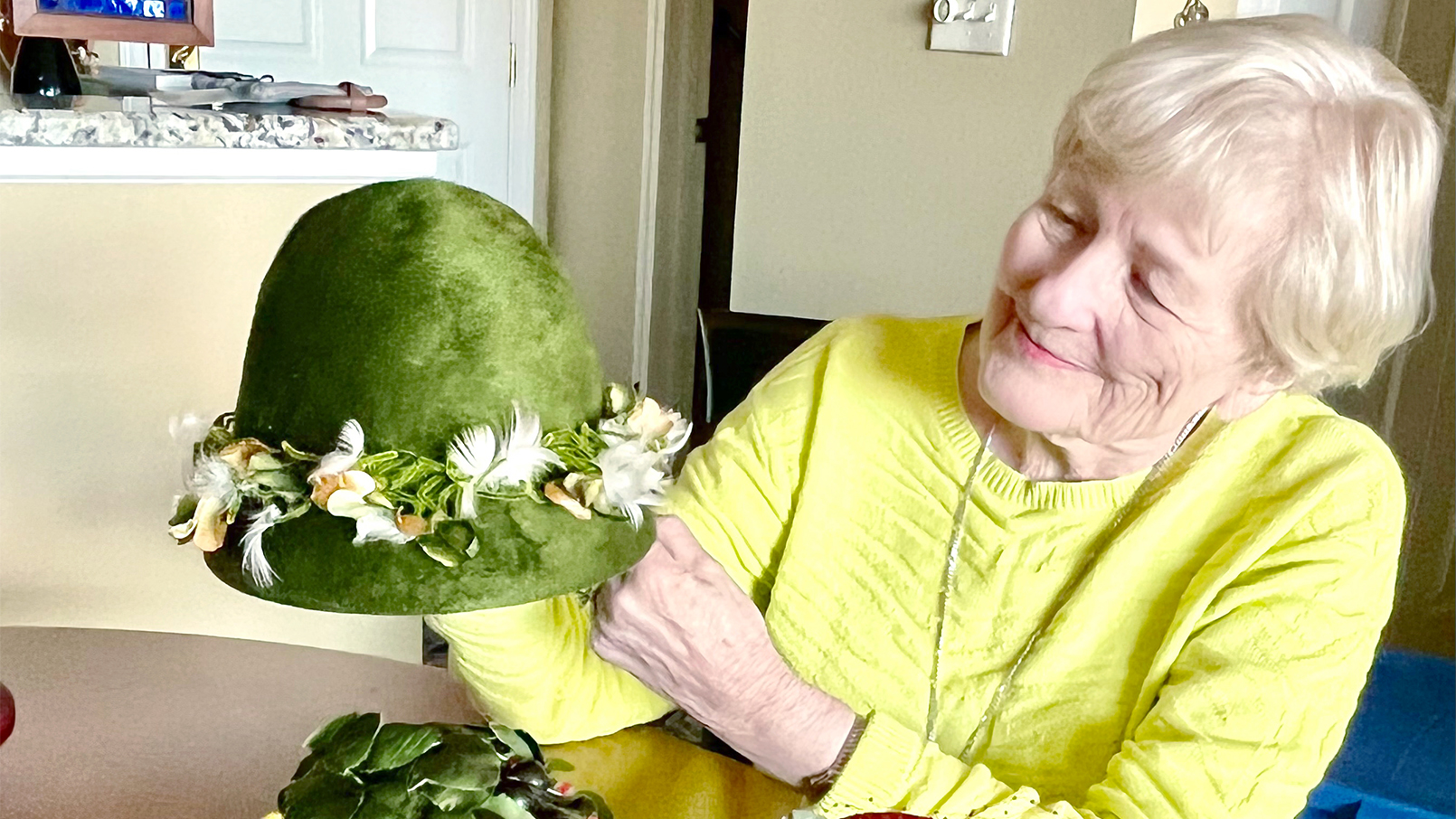 It all starts with one item. Then another and another, until eventually you've started a unique collection that reflects your personality, travels, life experiences, interests, or a combination of those factors. At least that's how it is for many people at Tallgrass Creek, whose personal collections range from well-dressed Barbie dolls to handmade fabric art, and everything in between.
Elaine Alexander and Judy Turner, two residents of the Erickson Senior Living community in Overland Park, Kans., can tell you a lot about unusual collections. They volunteer their time regularly to gather and arrange their neighbors' collections in large glass showcases around the corner from the Blue Sky Restaurant, one of several dining venues at Tallgrass Creek.
"Part of the joy of collecting things is sharing it with friends," says Judy. "It's always interesting to see who collects what and hear the 'why and how' behind it."
A meaningful collection
The collections featured at Tallgrass Creek reflect events and memories as interesting as the people who create them. One impressive collection belongs to Vietnam War veteran Terry VanMeter, whose array of about 200 miniature British and American soldiers commemorates his distinguished military career.
Terry was an Army officer and company commander when he was injured in a fierce battle during the height of the Vietnam War. After undergoing significant medical treatment and rehabilitation, Terry continued his career, eventually serving as director of the entire Army museum system in Washington, D.C.
"My collection means a lot," says Terry. "It represents my appreciation for military history, and in particular, our country's military past."
Handmade history
Resident Chris Lawrence's collection of meticulously created wooden sailing vessels are also a nod to America's military history. A graduate of the U.S. Military Academy at West Point with an engineering degree, Chris served in the Army for 27 years as a transport pilot.
Chris has created replicas of about a dozen historical ships, including the USS Constitution, which is the oldest commissioned ship in the U.S. Navy. His creations are made from intricate kits, and date from Viking warships to Revolutionary and Civil War vessels.
In addition to the ships, Chris created a paddle-wheeled steamboat, a Revolutionary War cannon, and several covered wagons, including a stage coach and chuck wagon. The authentically created replicas are exhibited throughout his apartment home.
"It can take up to a year to make these models, which are all historically accurate," says Chris. "They're a form of art I enjoy and each one gives me a sense of accomplishment."
Hats off
Resident Mary Lou Finch's impressive collection of elegant, vintage hats from the 1940s stirred many memories when they debuted in the showcase. Most of the hats belonged to Mary Lou's mother, though one beribboned straw topper was worn by her daughter Karen when she was a toddler. The hats come in an assortment of shapes and colors and many were made by milliners in the Kansas City area.
Mary Lou's china cabinet displays other collections, including about 35 glass vinegar cruets, along with multiple blue and white Scandinavian Christmas plates. Atop her kitchen cabinets is a charming collection of vintage strawberry dishes, surrounding a framed picture of strawberries that hung in her grandmother's kitchen.
"Many of my collections have family ties," says Mary Lou. "They all remind me of happy times and bring me joy."
No two the same
The vast array of collections displayed in the showcase is impressive. They include miniature slippers, lace doilies, cookie jars, Mickey Mouse figurines, vintage postcards, painted plates, toy trains, birdhouses, and much more.
Occasionally, Elaine and Judy mix things up by soliciting theme-oriented pictures or items from their neighbors. They have displayed residents' wedding day photos, Boy Scout and Girl Scout memorabilia, vintage kitchen tools, button boxes, and memorabilia celebrating Kansas statehood - to name just a few.
"Residents and their families and friends like to stop and view whatever is in the showcase," says Elaine. "It always makes for good conversation."
To learn more about how the interesting members of the community at Tallgrass Creek are making the most of their retirement years, request your free brochure or schedule a visit to get the scoop on amenities, floor plans, and so much more.
Back