Tallgrass Creek Offers the Carefree Lifestyle You're Looking For
By Mary Bush
March 3, 2022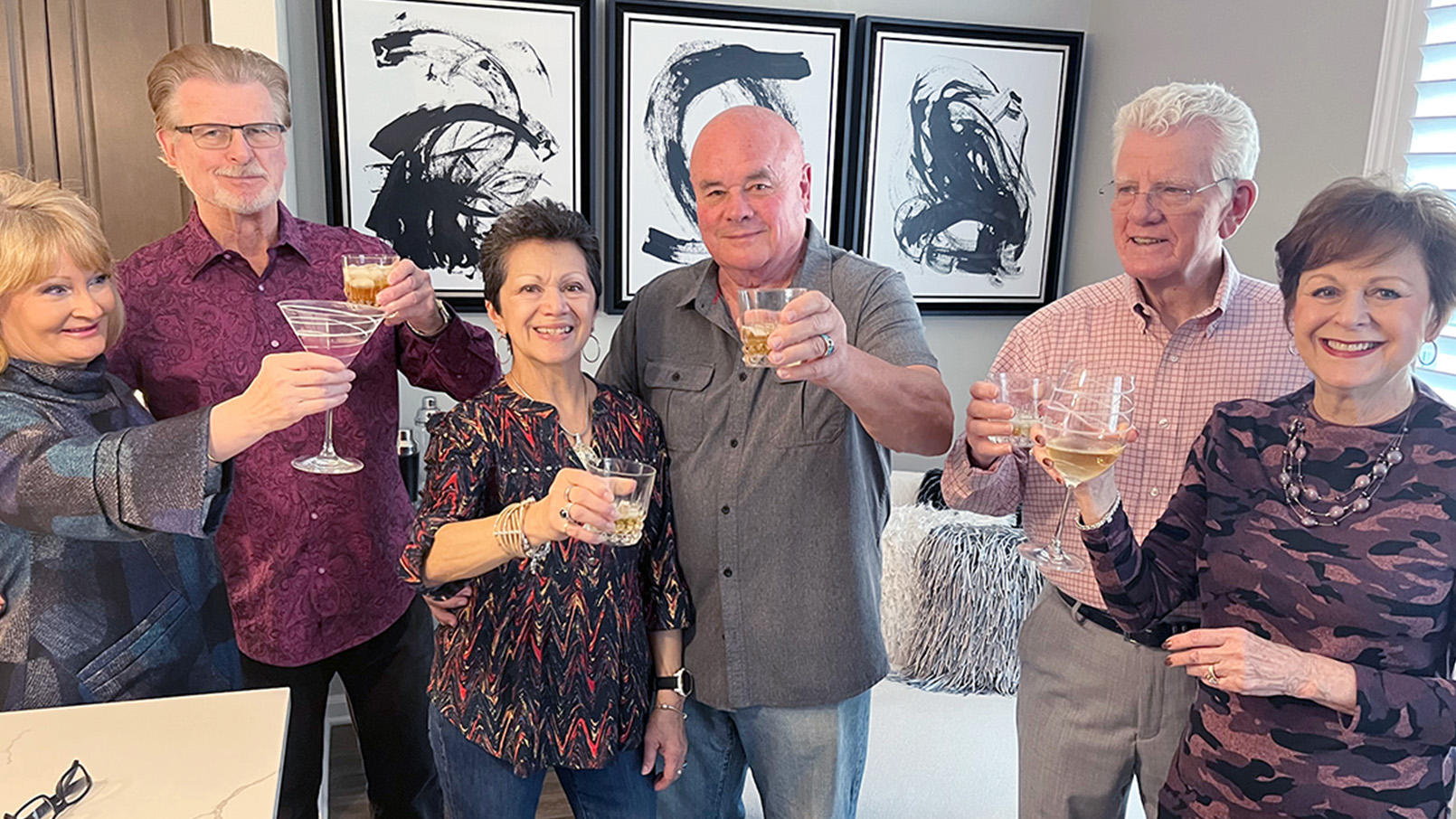 When Vicki and Ron Williamson decided it was time to move to a retirement community, they made a long list of requirements that detailed their wants and needs. "We're very active and wanted to find a place that reflects the way we live," says Vicki, a former hotel sales and marketing executive.
The energetic couple looked at every single retirement community in the area before choosing Tallgrass Creek, an Erickson Senior Living Community in Overland Park, Kans.
"We're planning to be here a long time, so we put in the work," says Ron, a former partner in an architectural firm. "At Tallgrass, we found a happy, vibrant feel that we didn't see anywhere else. It just seemed right."
Just like the Williamsons, many seniors have found Tallgrass Creek to be the perfect choice for those who want to enjoy a financially secure and active lifestyle with opportunities to learn, grow, socialize, and pursue their passions.
The right choice
It's been a little over a year since their move, and the Williamsons say they are certain they made the right choice.
"We're in love with this place," says Vicki. "I've had so much fun in art and exercise classes, and we enjoy the happy hours and just walking around this beautiful campus. We haven't even scratched the surface of all there is to do."
The Williamsons also love being a stone's throw away from Overland Park's bustling 135th Street corridor with its range of upscale shops, restaurants, and more. "This part of town has great energy," says Vicki. "Everything we want to do is within walking distance."
Worry-free living
In addition to the many social, educational, and fitness activities at Tallgrass Creek, Sales Director Blake Marshall says residents appreciate the maintenance-free lifestyle and financial benefits of living in the community.
"I hear - so often - how much more relaxed our residents are now, knowing they no longer have to deal with yard, home, and appliance issues, weather problems, and other everyday worries," says Marshall. "It takes a lot of stress off - knowing that it's all taken care of here."
Vicki agrees that having knowledgeable staff members just a phone call away is a big plus. 
"I no longer have to search for reliable repair people and then wait for them to show up," says Vicki. "The [general services] staff here responds quickly, and they are lovely to have in your home."
Tallgrass Creek offers a wide variety of unique floor plans ranging from one-bedroom to spacious two-bedroom designs - all of them maintenance-free. The monthly service package bundles monthly and quarterly expenses - like electric, property taxes, water, cable, and Wi-Fi - into one predictable bill, allowing residents to balance their budgets with confidence.
Tallgrass travelers
Many residents love to travel, and they find it much easier to do at Tallgrass Creek - all you have to do is lock, then leave.
Rich and Pat McCartney take frequent trips each year to visit family in Minnesota and also enjoy vacationing in Hawaii.
"We used to make all kinds of preparations before leaving on a trip, and we still worried about our home," says Pat, a former high school English teacher. "But living here, that stress is eliminated."
Rich adds, "All we do is notify the cat sitter and go. No worrying about the mail or yard and home maintenance problems that could occur while we're gone."
Warm and welcoming
New resident Walter Brayman agrees. When he left recently for a transatlantic cruise - which included stops at England, Portugal, and the Canary Islands - he found it "amazingly easy."
"I had constant concerns about my former home when I traveled, but not since moving here," says Walter, who flies to London annually to visit his son. "I know everything is looked after, so there's no need to worry."
Walter also noticed a significant difference upon returning from his long trip. "I couldn't help but notice how warm and welcoming it was walking into Tallgrass Creek's lobby," says Walter. "As much as I loved my trip, it was great coming home to this place."
Friendship and fun
It's hard to put a price on the many friendships that have blossomed at Tallgrass Creek. Whether it's walking dogs in the community's dog park or dining at one of the community's four different eateries, residents like Barbara Stark find all kinds of ways to enjoy neighbors' company.
Barbara is known as the unofficial "CEO of entertainment" for her neighbors. But Barbara says everyone pitches in with great ideas. Residents gather frequently for themed parties, apartment home crawls, and the always-popular annual "anyone with a birthday" celebration.
"Having fun with neighbors is wonderful no matter what age you are," says Barbara. "Everyone loves a good party!"
Invest in your future at Tallgrass Creek. From top-notch amenities and activities to affordable, maintenance-free apartment homes, you'll enjoy living your retirement to the fullest. Request more information today!
Back