Tallgrass Creek Offers Affordable, Worry-Free Lifestyle
by Mary Bush
March 2, 2021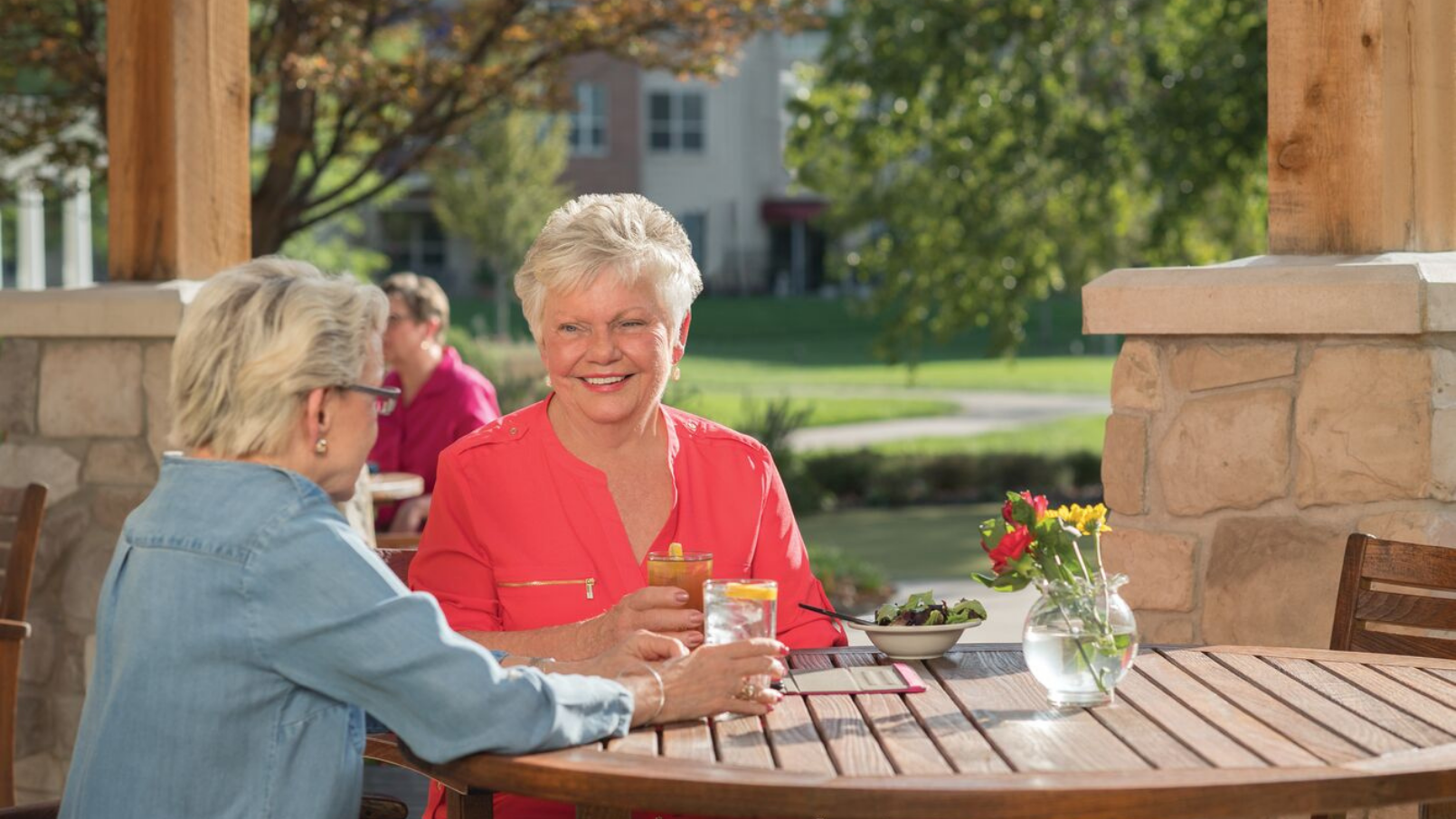 When Judy Higginbotham decided to move to Tallgrass Creek, an Erickson Living-managed community in Overland Park, Kans., it was not an easy decision. Now, she can't imagine a different one.
"I reserved an apartment, then unreserved, then reserved again," laughs Judy. "But once here, it didn't take me long to love it. I certainly don't miss the water bill, air conditioning bill, repair bills, and all the rest of it."
Judy moved from a large house in nearby Kansas City, Mo., where she had lived for years. Though she loved her home, it had become expensive and time-consuming to maintain.
"There was always something that needed to be fixed or taken care of," says Judy. "It was both a financial and physical drain."
When Judy moved to Tallgrass Creek, she immediately noticed how much less stressful her life became without all the home maintenance concerns. In addition, Judy says the community's 24/7 security and location "right in the middle of everything" are big pluses. She also gives Tallgrass Creek's staff high marks for their "constant care and concern," especially during the pandemic.
"I'm not sure you can put a price on the comfort and secure environment the staff provides, especially this last year," says Judy. "Moving here has honestly been one of the smartest decisions I've made."
Lots to like
Sales Director Blake Marshall notes prospective residents are frequently surprised when they compare the cost of maintaining a larger house versus the cost of living at Tallgrass Creek.
"Day-to-day expenses in a house mount up quickly," says Marshall. "Our monthly service package covers expected and unexpected expenses that pop up and can heavily affect your pocketbook."
Another community member, Jane Watts, compared the cost of maintaining her house to the monthly service package at the Overland Park, Kans., community before moving to Tallgrass Creek.
"I was leaving a large, four-bedroom home with a nice-sized yard, so there were quite a few items on the list," says Jane. "The comparison showed that Tallgrass was a good value and when you add in not dealing with yard, home maintenance, and ongoing repair issues, it was a great value."
Tallgrass Creek's monthly service packages include heating, air conditioning, and all utilities; flexible dining plans at multiple on-site restaurants; maintenance, including repair and replacement of appliances; snow removal; fitness center and temperature-controlled swimming pool; cable TV; at-your-door trash and recycling collection; scheduled transportation; 24-hour security and emergency response; access to on-site medical center, hair salon, off-leash dog park, gardening areas, woodworking shop, game rooms, and more.
Additionally, Jane is reminded of the costs associated with her former home when she pays her annual insurance premium, which now only has to cover her belongings, not her entire home.
"My former insurance premium was huge and due at the end of every year," says Jane. "Insurance coverage for only my belongings is quite inexpensive. It's nice not anticipating that large bill every year."
Both Judy and Jane enjoy the many fitness opportunities, activities, and events that happen each week at Tallgrass Creek.
"I've made wonderful friends here," says Jane. "It's hard to place a value on the friendships, activities, and low-stress lifestyle I've found at Tallgrass Creek."
To learn more about the financial value of moving to Tallgrass Creek, visit TallgrassCreek.com/pricing or call 1-800-709-1688.
Back