Tallgrass Creek Celebrates Scholars Program for Student Employees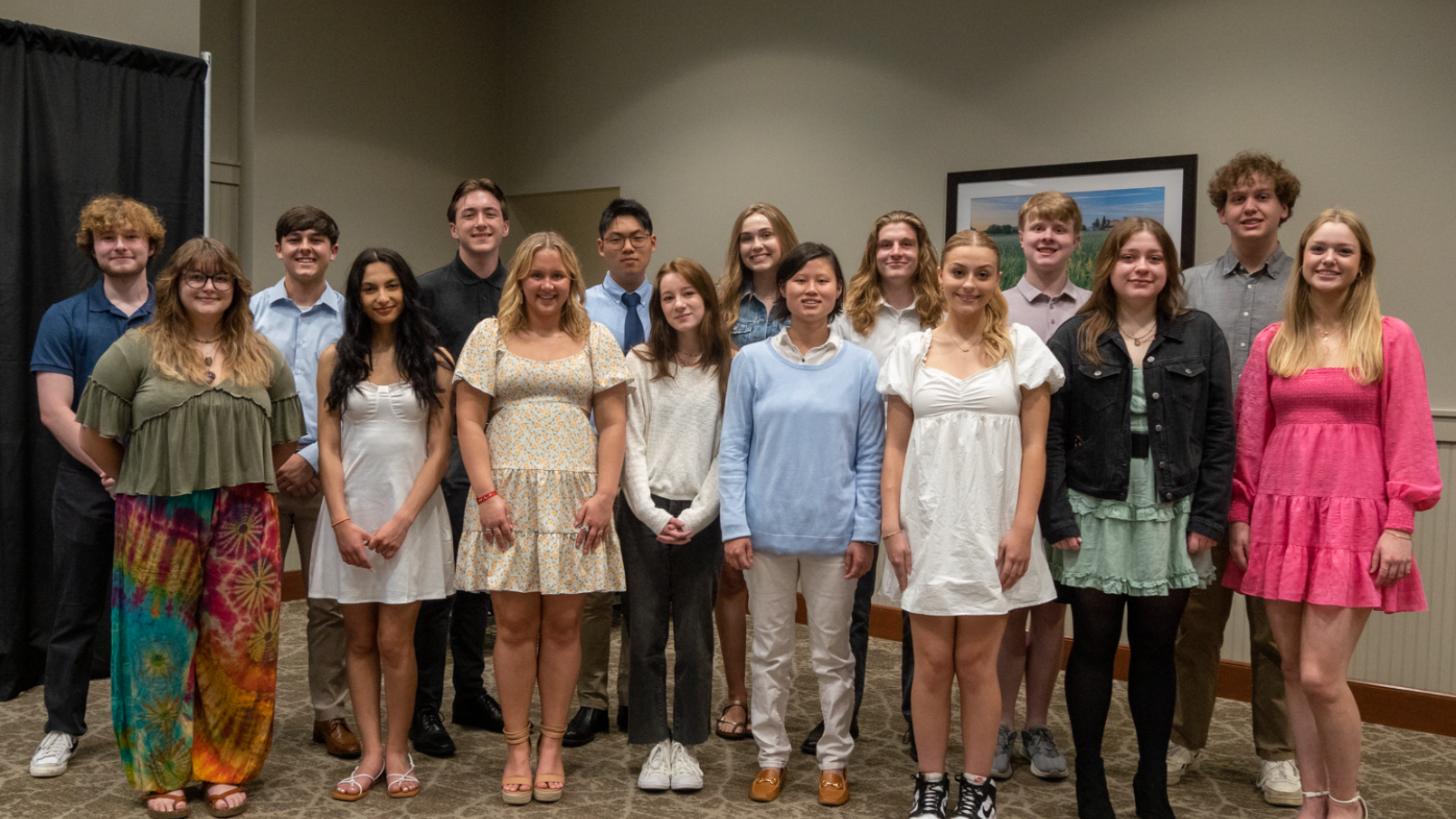 With graduation season in full swing, 16 local students are already looking ahead towards a bright future, thanks to the Student Scholars Fund at Tallgrass Creek, an Erickson Senior Living-managed community in Overland Park, Kansas.
Dedicated student workers in the community's multiple on-site dining venues were recognized at a special Student Scholarship Awards Ceremony last month. Awards of up to $1,000 per semester, for up to eight semesters are available to eligible scholars attending a trade school, university, or college. That can be a total of $8,000 over four years. 
"I am so fond of the student servers who are part of our community here at Tallgrass Creek. Their enthusiasm and positive attitudes toward work make each meal even more enjoyable," said Bill Converse, a Tallgrass Creek resident who has served on the Resident Advisory Council. "The Scholars Fund is an opportunity to do some good for young people going out into the world. In previous years, it has been my honor to speak at the Scholars Ceremony and to say thank you and good luck to this special group. I hope they are able to carry the things they have learned at Tallgrass Creek with them into their bright futures."
The scholarships are funded by generous contributions from Tallgrass Creek residents. To be eligible, student employees must meet the minimum cumulative GPA requirement and have worked at least 700 hours at the community.
"Our student workers really appreciate these impactful awards. On behalf of the entire Tallgrass Creek community, I'd like to thank the residents who contributed to this year's Student Scholars Fund," says executive director Adam Dickson.
"The relationships that our student employees foster with residents are rewarding," Dickson continued. "They learn life lessons they wouldn't discover in any other job! And residents enjoy interacting with the students. It's one of the aspects of life at Tallgrass Creek that makes our community so special.
If you are interested in enjoying retirement as part of a supportive, caring community like Tallgrass Creek, request more information today. 
To learn more about the Tallgrass Creek Scholars program and other career opportunities, please visit EricksonSeniorLiving.com/careers. 
Back