Residents Enjoy a Vibrant Lifestyle and Unmatched Financial Value at Tallgrass Creek
By Linda Esterson
October 12, 2023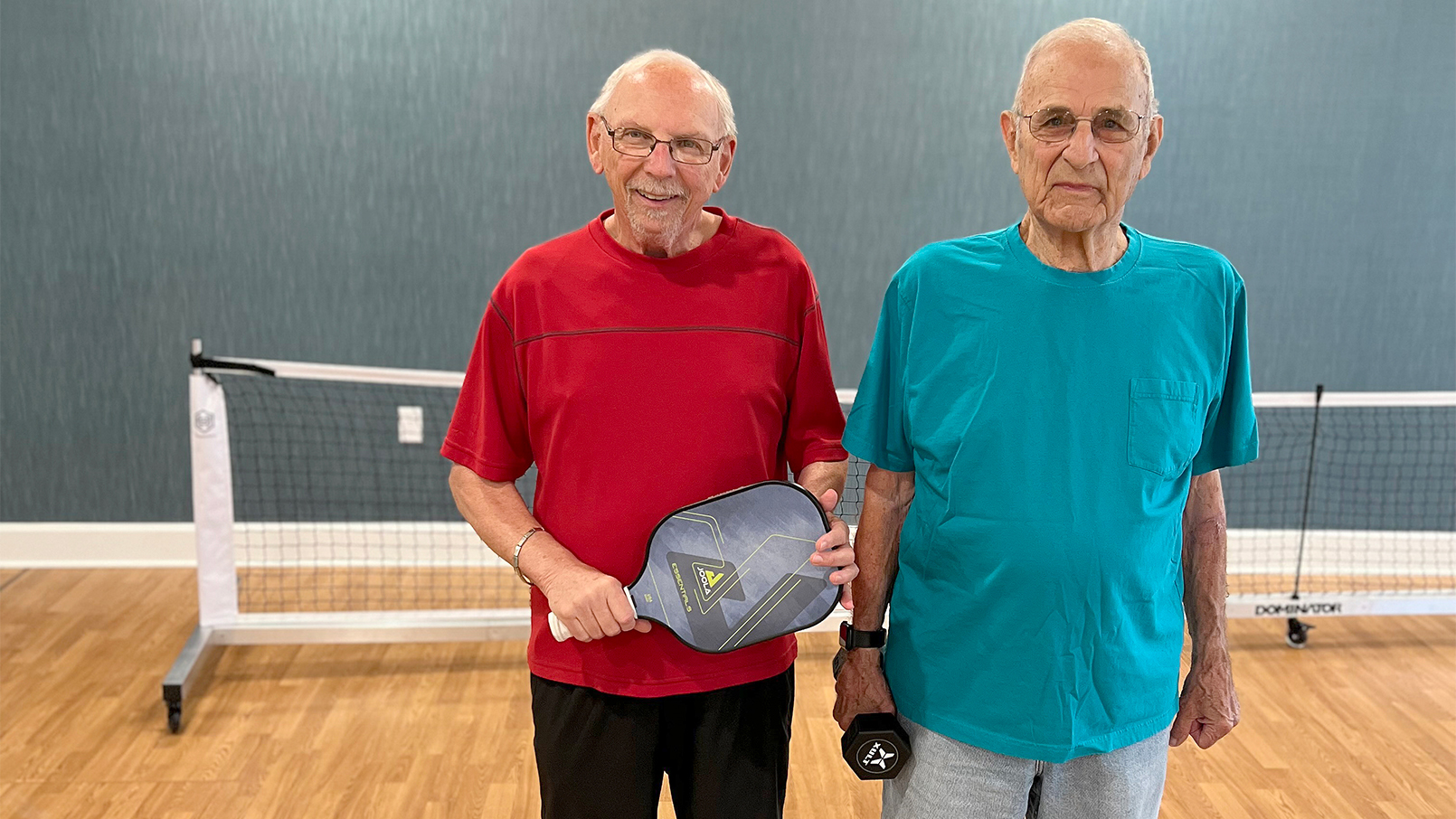 One of the most important financial decisions we make throughout our lives is where to live. And that's especially true for retirees, many of whom come to realize that a large house and yard have become increasingly time-consuming and costly to maintain. 
When Mark Gingrich and his wife Milly found themselves in that position in 2012, they looked at the costs and value of moving to Tallgrass Creek, an Erickson Senior Living community in Overland Park, Kans., and determined it would be a wise financial decision.
In fact, their decision to move reaped more benefits than expected. When they sold their house, the proceeds exceeded the purchase budget for their apartment home at Tallgrass Creek, and they were happy to invest the remaining earnings. 
Sales Director Blake Marshall notes that this experience is shared by many Tallgrass Creek residents, especially those who have moved in recent months. 
"People who move here often find that the sale of their house easily covers the community's entrance deposit, leaving a significant balance for savings," he says. 
Maintenance-free living
Once Mark and Milly moved in, they discovered that their monthly expenses at Tallgrass Creek were lower than they had been at their old house.
The community's monthly service package, which includes everything from appliance repairs to gourmet meals, bundles all expenses into one predictable, affordable cost. 
"It's maintenance-free living!" says Mark. "You escape the big, nonrecurring expenditures. You don't have to worry about replacing windows or paying for unexpected repairs."
Mark also really appreciates the 90% refundable entrance deposit*, which guarantees that, if or when you leave the community, your investment will be returned to you or your beneficiaries. 
And Tallgrass Creek's Home for Life promise--sustained through the Resident Care Fund that assists eligible community members who, through no fault of their own, outlive their resources--reassures residents that they will be taken care of. 
"With the defined, one-time entrance deposit and the monthly service package, you know what you're spending," Mark says.
Convenient care
As a continuing care retirement community, Tallgrass Creek has a full continuum of health care right on campus.
"Our continuing care offers additional peace of mind, especially for couples where one person requires a different living environment," notes Marshall. 
When they moved in, Mark, who was nine years older than Milly, wanted to be sure that there was a support system in place for Milly should she outlive him. Instead, he found overwhelming support and comfort through his many friendships following Milly's move to memory care in 2014 and her passing in 2021. 
Mark also discovered that he was able to eliminate his Medicare Supplemental Insurance premium by participating in Erickson Senior Living's Medicare Advantage Health Plan. 
"Tallgrass Creek makes health care easy and convenient," says Mark. 
Now, Mark takes advantage of his maintenance-free lifestyle by dining with friends in the community's six restaurants; participating in Zumba, cardio, and balance classes; and serving on the Resident Advisory Council's dining, health services, and finance subcommittees.
He notes that, in addition to feeling financially secure, talking with residents from all over the country and developing lasting relationships has been the best part of moving to Tallgrass Creek. 
'Knew this was home'
Financial security was also a key motivator for residents Don and Susan Martineau, who moved to the community in March. 
"Everyone has speed bumps in life," explains Don. "If you encounter health issues or if unexpected financial reversals happen, there are vehicles in place at Tallgrass Creek that will help you get through those times. This is a place where you will be taken care of."
The couple also appreciates the community's friendly environment. Within the first week of moving in, the residents on their floor threw a welcoming party for them. A few days later, a neighbor knocked on their door to invite Don to play pickleball--something he had never done before.
"People go out of their way to make you feel comfortable," says Don, who now regularly plays pickleball. "The social culture at Tallgrass Creek is like none we've ever experienced. After being here a few months, we knew this was home!"
You've earned it!
You've worked hard to save and plan for a financially stable retirement. Tallgrass Creek makes it easier to enjoy this next exciting chapter. 
To learn more about the benefits of moving to a maintenance-free community, request more information today. 
*As per the Residence and Care Agreement.
Back