No Better Time Than the Present to Move to Tallgrass Creek Senior Living Community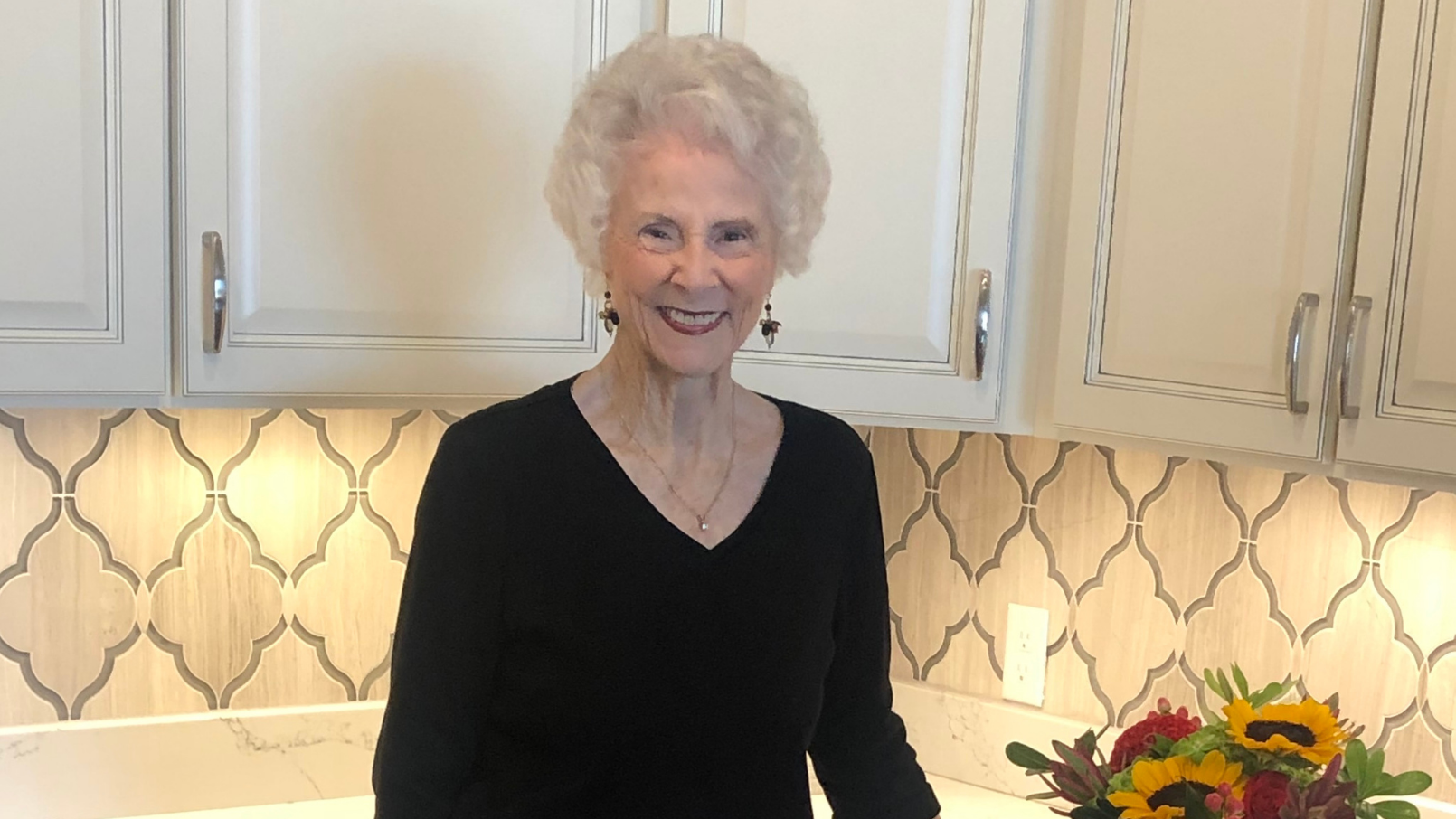 When Harriet Darling moved in late January to Tallgrass Creek, a continuing care retirement community managed by Erickson Senior Living, she had no idea how ideal her timing would be.
"The virus surprised everyone and thankfully, the staff at Tallgrass reacted quickly," says Harriet, referencing the COVID-19 pandemic. "I haven't had to figure anything out on my own. The staff bends over backward to help us feel comfortable and cared for."  
Harriet says that even though she has only lived at Tallgrass Creek for a short time, she felt welcome and connected from the start, seeing the entire staff, including the management team, pitch in to adjust to the new normal, all while keeping residents informed and engaged in community life.
"Everyone does whatever is needed and then some," says Harriet, "And all with smiles on their faces. I'm so grateful to be here during this time."
Strong senior living community support team
Tallgrass Creek residents like Harriet agree that there's never been a better time to be living in the community. As one of 20 continuing care retirement communities managed by industry leader Erickson Senior Living, Tallgrass Creek has a robust support system in place, providing the experience, expertise and resources needed during these extraordinary times.
"I have a desk full of thank you notes from residents and family members grateful for the care we've provided," says Tallgrass Creek Executive Director Jean Landreville. "Residents and their loved ones know they can count on us during a pandemic, tornado, power outage, winter storm, or whatever comes our way."
Landreville notes residents and family members frequently mention the community's onsite medical center, which is staffed with physicians, nurse practitioners, and other health professionals who specialize in caring for seniors.  
"If you're worried, help is a phone call away," says Harriet. "You don't have to mess with any of the normal details of seeing a doctor or even leave the campus. It's very reassuring."
Additionally, residents feel secure with a gated entrance and 24/7 security staff; and have peace of mind knowing they don't have to worry about any of the burdens of homeownership thanks to Tallgrass Creek's maintenance-free lifestyle.
"I'm also impressed with the maintenance staff," says Harriet. "Whatever you need, they are there."
Staying connected with the friends
With social distancing guidelines in place, Tallgrass Creek residents continue to enjoy the picturesque 65-acre campus, including the resident gardening area, walking paths and nature trail, and putting green. Favorite amenities such as the library, salon, and fitness and aquatics center are also available for residents' use with limited capacity or by appointment, to help keep everyone safe and healthy.
In addition, thanks to Channel 1851, Tallgrass Creek's own in-house television station, residents continue to enjoy a multitude of online, televised fitness classes; interactive conversations hosted by Landreville and the rest of the executive team; toe-tapping call-in musical requests shows; game shows starring residents as contestants; and other unique programming such as interactive technology conversations to answer questions about iPhones, computers, and tablets.   
"It's 12 hours of daily programming that holds something of interest for everyone," says resident Bob Butterworth.
In recent weeks, residents have also enjoyed "pop up" sing-alongs, special deliveries of sweet treats or beverages, and more on holidays and special occasions.  
The word is out on Tallgrass Creek senior living community
Sales Director Blake Marshall says many prospective residents he speaks with have friends who are already living at Tallgrass Creek and are amazed at the level of service residents are receiving.  
"I've heard over and over from seniors still living in their own homes how hard it is right now figuring out groceries, home repairs, doctors' visits, and more," says Marshall. "They hear a different story here."
Marshall also notes that in spite of the health crisis, home sales are stable. Fran and Dave Dyer, who moved to the community in April "right in the middle of it all", agree. The couple sold their home in just one day.
"We used a Tallgrass Creek-recommended realtor, downsizing organization, and moving company," says Dave. "They worked together beautifully and made our move much less stressful even during a stressful time."
When making the move to Tallgrass Creek, new residents have the opportunity to take advantage of the Erickson Realty and Moving Services, personalized support to simplify the downsizing, selling and moving process.
Like the Dyers, Harriet is glad she didn't wait to make the move to Tallgrass Creek.
"I absolutely know being here versus in my former home right now is much safer and easier. It was the right decision for me and for my children, too." 
To learn more about why now is the time to move to Tallgrass Creek, request more information today.
Back