Meant to be at Tallgrass Creek
by Mary Bush
March 2, 2021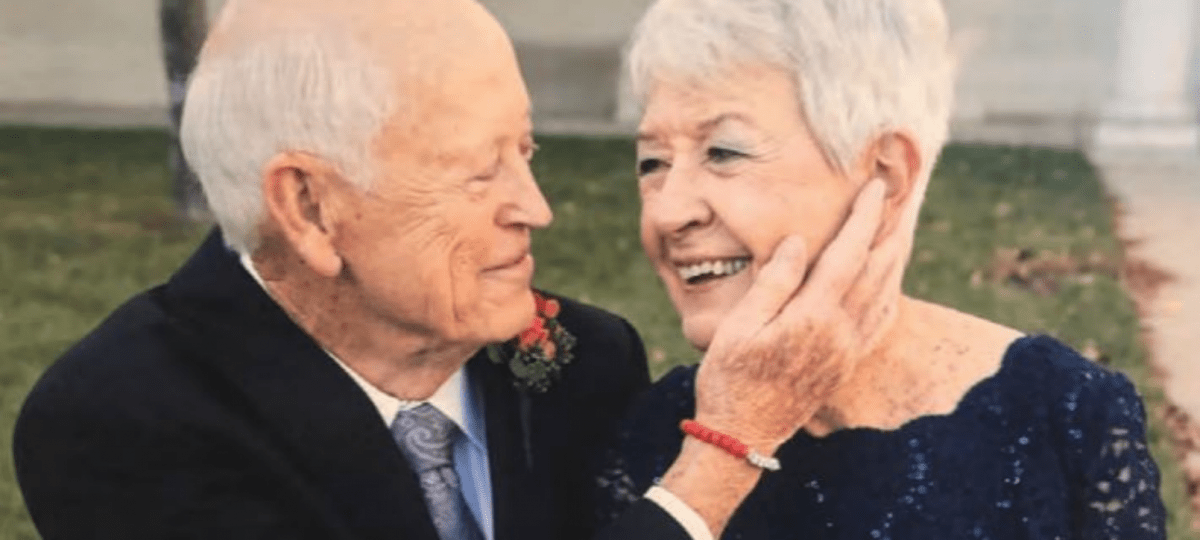 Love was in the air the day Marilyn Mills moved to Tallgrass Creek , just as it had been the day before when her future husband John Mills moved to the senior living community developed and managed by Erickson Living in Overland Park, Kans. Though both moved from nearby neighborhoods, Marilyn and John had never met before moving to Tallgrass Creek in November 2018.
Marilyn smiles as she remembers their first meeting, which happened during happy hour at the Sunflower Bistro, one of the community's casual restaurants and gathering spots.
"My children helped me move that first day and my son David brought a nice bottle of wine to celebrate," says Marilyn. "We all decided to check out the happy hour and enjoy our wine there."
David went to the bar to get glasses and other beverages and ended up chatting with John. When he learned John had just moved in the day before, David invited him to join his family at their table. And the rest is history.
"I remember thinking what a nice gesture it was and also what a pretty smile Marilyn had," says John.
Something special
Neither John or Marilyn knew anyone at Tallgrass Creek but quickly began socializing with other residents they met and enjoyed.
"We were part of a nice group who occasionally shared happy hours and meals together, so we got to know each other as friends," says John. But as time went on, the couple spent more time getting to know each other one-on-one and realized they had something special.
"John is a gentle person who is spiritual and has a fun sense of humor," says Marilyn. "He's a wonderful companion."
Marilyn and John eventually made it official, set a wedding date, and married almost a year to the day after they met. Their friends and family joined them for the wedding ceremony at the church they attend and, later, for a lively reception at a nearby country club. The couple asked Tallgrass Creek team member Rod Zeigler to act as DJ at their reception and he happily agreed.
"Rod does many things well, which includes being a wonderful DJ," says John. "We loved having him there."
The reception kicked off with toasts and wedding cake followed by John and Marilyn waltzing across the floor to Anne Murray's beautiful ballad "May I Have This Dance for the Rest of My Life."
"After that, everyone joined in and we danced the night away," says Marilyn. "It was a special evening."
John says dancing is one of many wonderful things Marilyn brings to his life. "I never danced before meeting Marilyn, but now I enjoy it a lot," says John. "She even taught me to do the Charleston."
Both Marilyn and John note their first year as husband and wife has been a joy, though a bit unusual.
"We had no idea our first year of marriage would include a pandemic," says Marilyn. "But we believe God brought us together and it was meant to be. We're thankful we're together."
Are you ready to love where you live? Visit www.TallgrassCreek.com or call 913-361-5950 today to learn more and schedule your personal tour.
Back