How Cadillac's Eldorado Got its Name
Fox Run's Mary Ann Marini is part of automotive history
Meghan Streit
November 21, 2019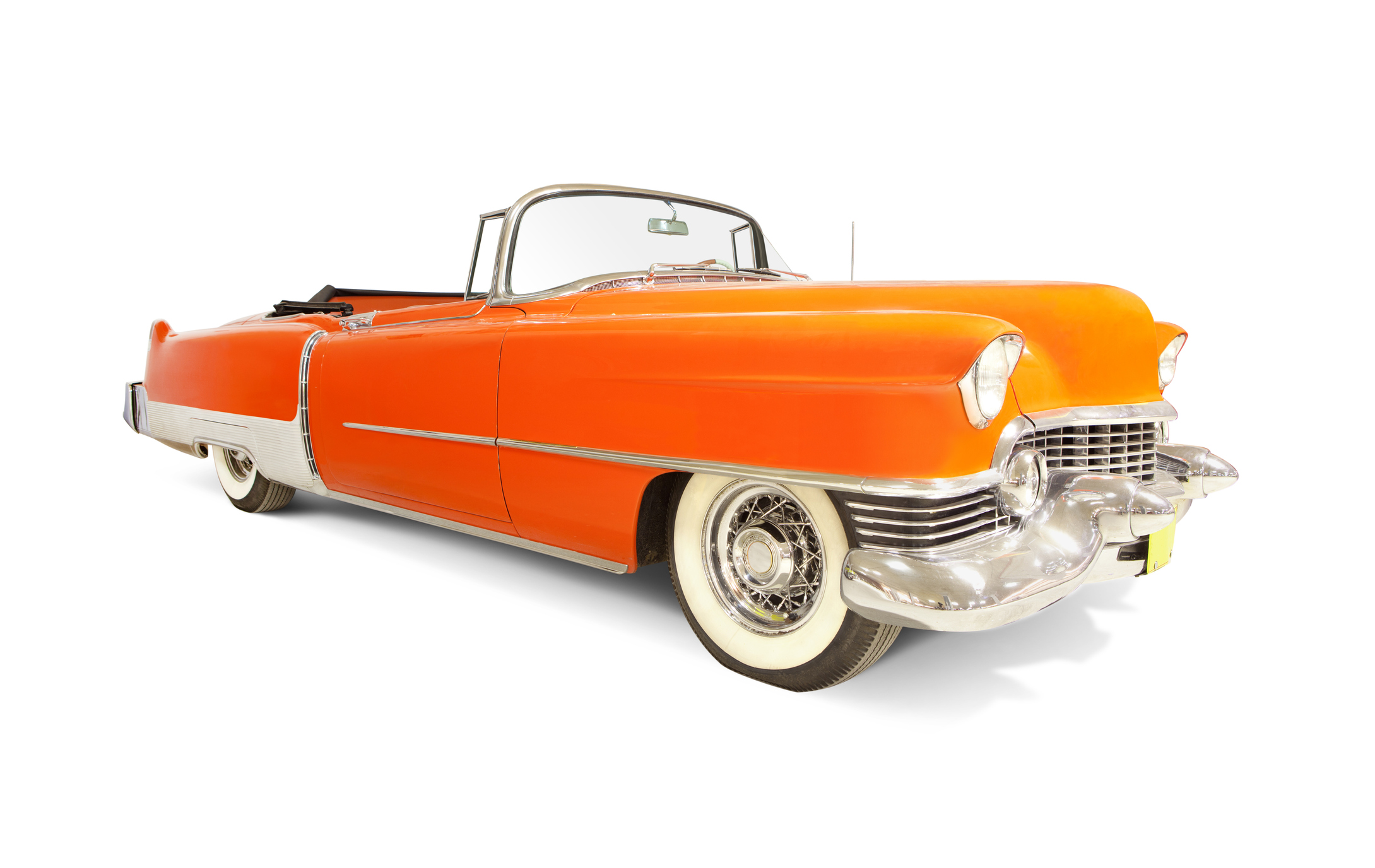 In 1952, Fox Run resident Mary Ann Marini was a young secretary working for Cadillac. One Friday afternoon her boss, Cadillac's then national merchandising manager Bud Schooley, asked his staff for help coming up with a name for the company's new sports show car.
Cadillac's advertising agency, MacManus, John & Adams, had already floated dozens of names, but none of them seemed quite right to Schooley or Cadillac's sales manager, James Roche. Mary Ann skipped lunch that afternoon and used the time instead to brainstorm possible names for the new sports car. She recalled a poem she had read in school that mentioned "Shangri-La" and "Eldorado." She remembered that Eldorado was associated with gold, so she looked up the meaning in the dictionary. 
A sure thing
"I knew 'Eldorado' had a golden connotation, and at some place in the poem, it said Eldorado was 'a golden city that all men sought,'" Mary Ann recalls. "I copied the definition and put it on a 3x5 card and handed it to my boss. I knew they would love it, even though I was a secretary and young."
Indeed, the higher-ups at Cadillac did love the name. It was decided that the new luxury convertible would be called the Eldorado.
"My boss walked right down to the sales manager's office, and he came back and said, 'He bought it,'" Mary Ann says. "I thought, 'I knew it all the time.' From that moment on, it was the Eldorado. They were just going to build the one car, but they wound up producing 500 or 600. It was unusual for show cars to be produced."
Mary Ann didn't get much in the way of financial compensation for coming up with the now-famous car name—just a $25 bond from Cadillac. But she did get a lifetime of "bragging rights," which she says is alright with her.
"I was too young to be concerned about that," she says. "At that time, people weren't thinking about what they could get out of something; they were thinking about what they could contribute."
Mary Ann worked for Cadillac for about ten years until she and her family relocated to New York for her husband's job with Olympus Corporation. She then worked for a travel agency. 
Back to Michigan
When the family moved back to Michigan, Mary Ann worked in personnel at the GM proving ground in Milford. Mary Ann had started college before she worked for Cadillac, and she later returned to night school. She ended up graduating with a bachelor's degree from Madonna University around the same time her children, Matt and Christine, completed their studies.
"Christine and Matt went to college, and we all graduated within two or three years of each other," Mary Ann says. "They cheered me on."
New life at Fox Run
Mary Ann retired in 1991 and spent winters in Naples, Fla., for many years. Back up north in Michigan, she was actively involved with an adult learning in retirement program. Some friends from that group had moved to Fox Run, so Mary Ann learned about the Novi, Mich., Erickson Living-managed community from them. About three years ago, she decided to make the move herself. She sold her house in Farmington Hills, Mich., and moved into a one-bedroom terrace-level apartment home with a patio at Fox Run.
"I visited some of my friends that were here and was well aware of [the community]. So, when I decided I didn't want to take care of a house anymore, it made sense to move here," Mary Ann says. "I checked it out with my kids, and they thought it would be a good move for me too."
The process of downsizing presented some challenges, but Mary Ann didn't have to go it alone. As a future Fox Run community member, Mary Ann had access to Erickson Realty and Moving Services, a special program that offers complimentary coordination of all realty and moving needs, including downsizing, home staging, packing, and selecting a real estate professional. 
"The whole staff here was very helpful," Mary Ann says. "They helped do a sketch of how my furniture would fit in [my new apartment home], and we used their recommended mover—I got a lot of help."
At Fox Run, Mary Ann has found plenty of rewarding ways to enjoy her free time. She is a member of two resident-run book clubs and likes attending the "Movies That Make You Think" screenings of thought-provoking films. She also enjoys the live music performances and continuous learning courses that take place on campus.
"I am really busy without taking on too much," she says. "I am enjoying all the [activities] there are to do here."
Take the next step in learning more about an active and engaged retirement at Fox Run by requesting information today. 
Back