Downsizing with Expertise, Efficiency, and Ease
By Amanda Indenbaum, Windsor Run Personal Moving Consultant
February 14, 2022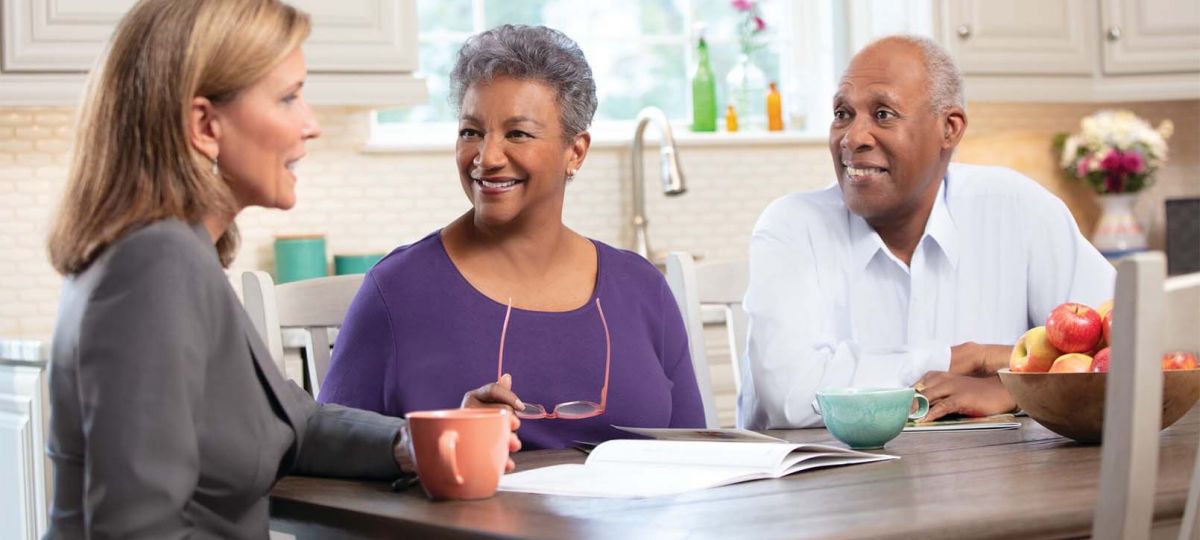 In the "top ten" of life's most stressful events, moving always makes the list. It's not just relocating that overwhelms us - it's everything that comes before. Decluttering, downsizing, disposing of unwanted items, packing - these tasks require planning, time, and effort. Hence, the stress.
Fortunately, there are professionals that make preparing for a move a lot less taxing. Known in the industry as senior move managers, these experts know how to get you from point A to point B with the least amount of hassle. And upon request, their services are available at every Erickson Senior Living community across the country.
What is a senior move manager?
Senior move managers specialize in organizing; cataloging and disposing of unwanted items through sale, auction, or donation; packing and moving your belongings; unpacking; and decorating and furnishing your new apartment home.
To help make your move go as smoothly as possible, Erickson Senior Living partners with senior move managers at renowned management firms, known for the cost-effective, high-quality services they provide. Erickson Senior Living's personal moving consultants and sales team members work closely with these experts to determine the most efficient and economical ways to get the job done.
These valued partners will prepare a comprehensive proposal for you at no charge, and the best part is, you only pay for the services you use.
As soon as you've decided on your new Erickson Senior Living apartment home, ask a sales team member or personal moving consultant—we'll connect you with senior move managers and other trusted professionals, and make sure you are supported every step of the way.
Benefits of a senior move manager
Besides taking the stress off your plate—a relief that can't be overstated—there are many other benefits of using a senior move manager:
Financial incentives. Erickson Senior Living's Move On Us program reimburses you up to $2,000 on your qualified moving expenses when you use one of our preferred real estate agents to sell your house. A senior move manager's services are considered one of those qualified expenses.
Central coordination. Your senior move manager arranges each step of the moving process with your real estate agent, personal moving consultant, and other essential staff at the community, to ensure that everything goes according to plan.
No heavy lifting. A senior move manager can incorporate a moving company into your timeline, providing you with the muscle power needed to handle the physical tasks associated with moving. 
No burden for your family. Chances are, your children are busy with their own careers and families—or live far away—making it harder for them to be involved in your moving process. A senior move manager is dedicated to you, determined to foster peace of mind for you and your family, as they provide the emotional and physical support you need during your move.
Years of unmatched experience. All of our valued partners have demonstrated experience and expertise while helping reservists navigate the moving process. Here is just one of our many success stories:
Windsor Run resident Richard Shaw worked with Jennifer Noch, a senior move manager that Erickson Senior Living partners with, while planning and carrying out his move in 2019.
"Jennifer was remarkable in her personality and in her ability to help me make decisions," Richard says. "My late wife had many items I couldn't take with me, and my grown children didn't need them. Jennifer made lists and determined how best to dispose of those items. She made it easy, taking the burden off me and my children. I couldn't have done it without her."
Invaluable support for seniors
"When people ask if a senior move manager is worth it, I say, 'Once the boxes are packed, it's easy. Figuring out what to do with items that no longer have a home—with you or a family member—is the difficult part," Noch says.
"Most of our clients have lived in their houses for decades and have amassed lots of stuff. We guide them through the emotions of letting go, downsizing what needs to be disposed of, and prepare them for the next, wonderful chapter in their lives. That support is invaluable and makes the entire experience less intimidating."
Even if a move is in the distant horizon, it's never too early to start decluttering—a senior move manager can help you clear out that packed attic, basement, or garage.
To learn more about how Erickson Senior Living can simplify your move, request a brochure today.
Back