Retire Your Worries at Cedar Crest
Susan Ingram
September 8, 2023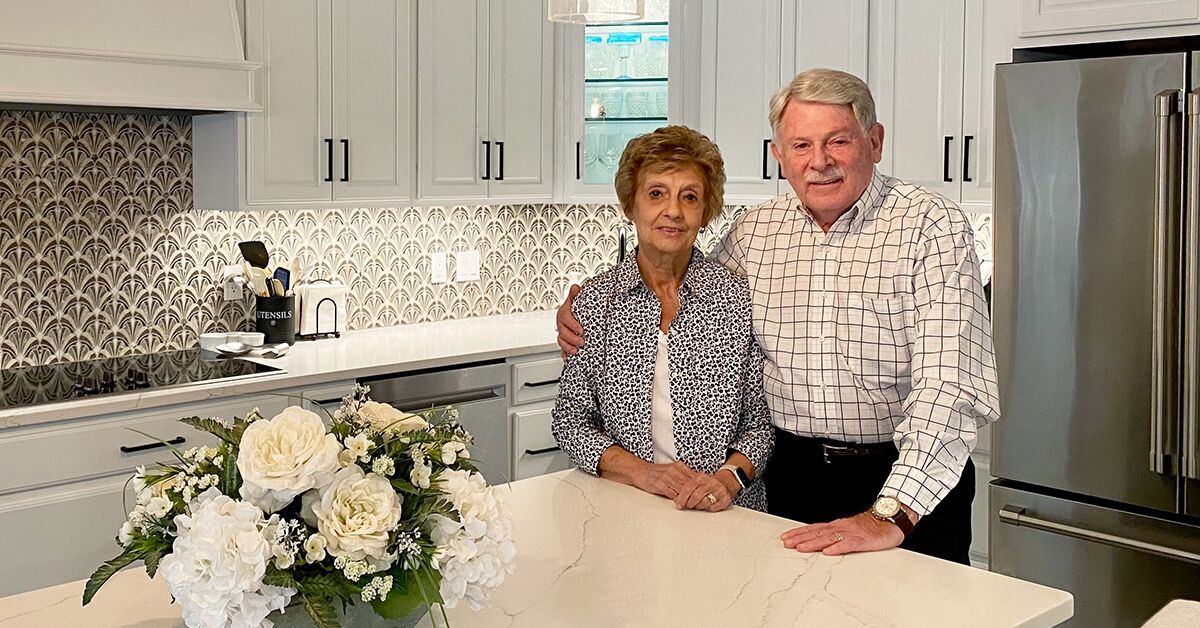 When Frank and Lynn Bonasia began visiting Frank's uncle at Cedar Crest, an Erickson Senior Living community in Pompton Plains, N.J., they were gratified to see the wonderful experience he was having there. 
"Cedar Crest took good care of him. We got a feel for how everything worked too," he adds, noting that they were very impressed with the community's financial model and Home for Life promise. 
The community's financial model includes a monthly service package, which covers everything from appliance repairs to made-to-order meals, making it easy for residents to manage their budgets. 
The Home for Life promise refers to financial assistance - provided through the Resident Care Fund - for residents who, through no fault of their own, outlive their resources.
"Even though we have planned and saved for our retirement, anything can happen," Frank explains. "If significant financial changes occur, we are safe here. At Cedar Crest, promises made are promises kept. So we joined the priority list!"
Predictability is key
As members of the priority list, the Bonasias received right of first refusal on desired apartment homes and got more involved in life at the vibrant community. 
"We were invited to come on to campus often," Frank says. "We enjoyed trying out a lot of the amenities over the years."
Thanks to their priority list status, Frank and Lynn also attended exclusive informational events to learn more about how Cedar Crest - and Erickson Senior Living - manage costs and offer optimum value. 
Erickson Senior Living and its growing national network of retirement communities are known for financial strength and stability. 
"The scale of Erickson Senior Living's enterprise helps keep costs down, making life more secure for our residents," explains Executive Director Kristen Compton.
Cedar Crest's predictable monthly service package includes heating and air conditioning; all utilities, except phone and internet; a meal plan at on-site restaurants; maintenance, including appliance repair and replacement; access to the fitness center and swimming pool; regularly scheduled transportation; 24-hour security and emergency response; and much more.
"The predictability aspect is key," says Sales Director Ray Guarino. "Many residents appreciate that they only have to write one check for one monthly payment, rather than having to keep track of multiple bills. When things are simpler, they can spend more time enjoying life."
Looking ahead
"Here at Cedar Crest, we keep a pulse on how retirees' wants and needs are evolving," says Compton. "We keep the wishes of current and future residents at the forefront of our planning." 
This year, the community's Woodland Commons neighborhood is undergoing major renovations, including a new fast-casual restaurant, satellite fitness center, and more.
"And given the current real estate market, people are finding that selling their houses and moving to an amenity-rich community like Cedar Crest is a sensible financial decision," she adds.
Peace of mind
Like many of their neighbors, Frank and Lynn were also drawn to the community's 90% refundable entrance fee,* which guarantees that if or when you leave the community, your investment will be returned to you or your beneficiaries.
"We didn't want to go to a community where you're just throwing money at them every month to live there - and end up with nothing," explains Frank. 
After learning about all the financial benefits of moving to Cedar Crest, they were confident in their decision to move. 
Since settling into their spacious apartment home in February, the Bonasias have been making the most of their investment. 
"We feel like this place is all ours!" says Frank of the array of amenities and activities that they have access to - at no extra cost. 
"Plus, we don't have to stress about landscaping," Frank adds. "We don't have to worry about somebody shoveling the snow for us. We don't need the roofer or the plumber. But that doesn't make us unique - we're experiencing what everyone else experiences here."
You've earned it!
Like the Bonasias, you've worked hard to save and plan for a financially stable retirement. Cedar Crest makes it easier to enjoy this next exciting chapter.
Invest in your future self at Cedar Crest. From top-notch amenities to affordable, maintenance-free apartment homes, you are sure to live your retirement to the fullest. Request more information today!
*As per the Residence and Care Agreement.
Back