Priority List Members Learn All There Is to Know About Cedar Crest
Susan Ingram
November 3, 2023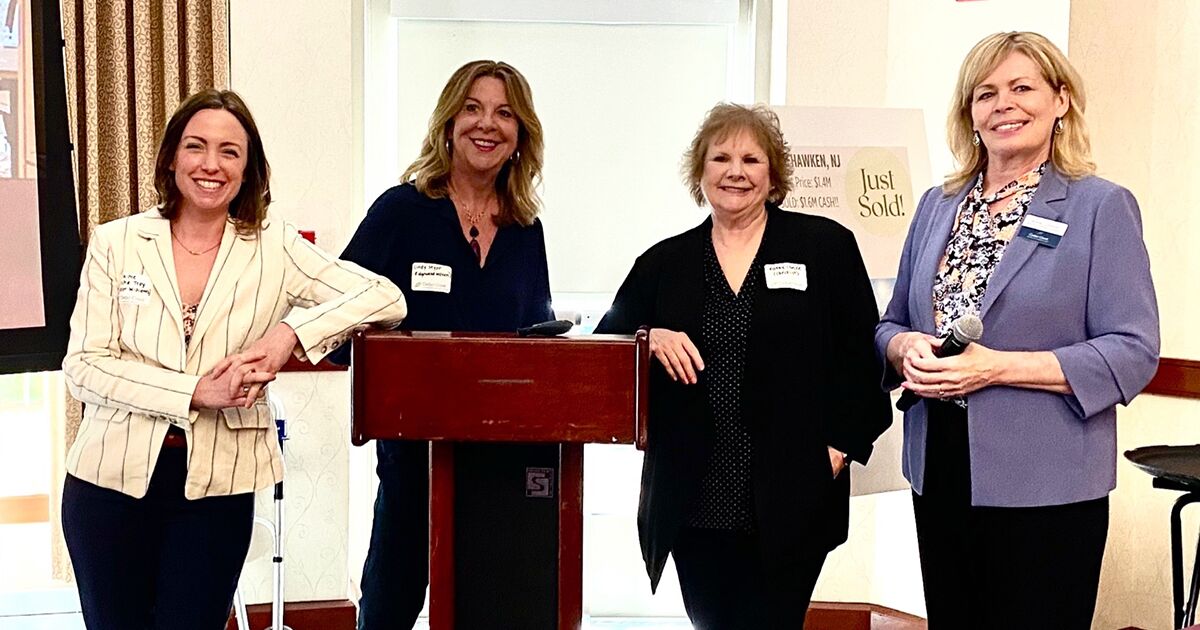 Calendars are booked and busy for priority list members at Cedar Crest, an Erickson Senior Living community in Pompton Plains, N.J. 
With exclusive invites to informational and social events on campus, these retirees have VIP access to learn more about life at the active, vibrant community. 
"It makes me feel even more comfortable with my decision to move to Cedar Crest, learning about what the community has to offer," says priority list member Elona Sofer. "The more educated you become about the community, the more you see that there aren't any negative aspects of moving."
Plus, joining the priority list is simple--and risk-free. With a refundable $1,000 deposit, members get the inside scoop on all things Cedar Crest with peace of mind.
Resident perspective
In addition to exclusive events, priority list members gain right of first refusal on their desired apartment home and access to the community's planning and moving services. 
"Most importantly, priority list members are able to experience first-hand what life is like as a resident," says Sales Event Associate Lauren Frankel. "They have the opportunity to engage with current residents; savor delicious, made-to-order meals at our restaurants; and become familiar with the culture of our community."
Elona, a resident of Maywood, N.J., loves her current house--but not the increasing maintenance that comes with it. 
"My husband passed away in 2020. Taking care of this house by myself is quite daunting," she explains. "So, I started looking at retirement communities in the area, at least a dozen of them. I found that Cedar Crest not only offers more amenities, but also feels like a caring, close-knit community. None of the other places I visited gave me a sense of security, knowing that, if something happened, I would be taken care of."
Since joining Cedar Crest's priority list a year ago, Elona has enjoyed interacting with current residents when she attends social events, meals, and educational seminars on campus. 
"Hearing staff members' perspectives is helpful, but getting residents' perspectives--especially from people who have lived at Cedar Crest for a while--is instrumental," Elona says. "And we can ask questions, like 'How do you like it here so far?' Getting that kind of insight is great."
Lunch and learn
In May, Elona and her fellow priority list members sampled full-bodied reds and sweet whites at a wine tasting event--focused on the Erickson Realty and Moving Services program, which helps incoming residents with everything from finding a reliable listing agent to unpacking picture frames on move-in day. 
"Anne Connor, Cedar Crest's planning and moving consultant, was there to offer her best tips," says Sales Director Ray Guarino. "We also invited a local senior move manager, real estate agent, and moving services representative to speak in between the wine and food pairings. Everyone enjoyed the event, and they learned something too!"
The September Wellness Walking Tour featured presentations from community departments that focus on residents' well-being, including fitness, pastoral ministries, and dining services. After walking the campus' beautifully landscaped grounds, members savored a healthy lunch.
Meet the Executive Team was a successful luncheon held in October, when Cedar Crest's executive team discussed their roles and shared what they love most about the community.
Coming in December, priority list members are invited to a casual, festive breakfast to celebrate the holiday season.
'Smooth transition'
"We also offer a webinar, Get Connected with Cedar Crest, on the last Friday of each month," says Frankel. "Sales Manager Kate Tanis and I interview people from various departments, so that our priority list members can learn more about the community prior to moving in. We also show virtual apartment home tours, raffle off prizes, and talk about all the exciting things happening on campus."
She adds, "These events are designed to get people engaged and comfortable with the community. Many members have even formed friendships before moving in! Everything contributes to a smooth transition here."
Thanks to her priority list membership, Elona is ready to make the transition herself.
"I'm confident in my decision to move to Cedar Crest! They must be doing something right with these events," jokes Elona, who is excited to bring her two cats with her. "I still plan on dancing and riding my bike after I move in. Definitely, Cedar Crest is in my future."
To learn more about affordable, independent senior living at Cedar Crest, request your free brochure to get the scoop on amenities, floor plans, and so much more.
Back