Out And About at Cedar Crest
Susan Ingram
October 13, 2023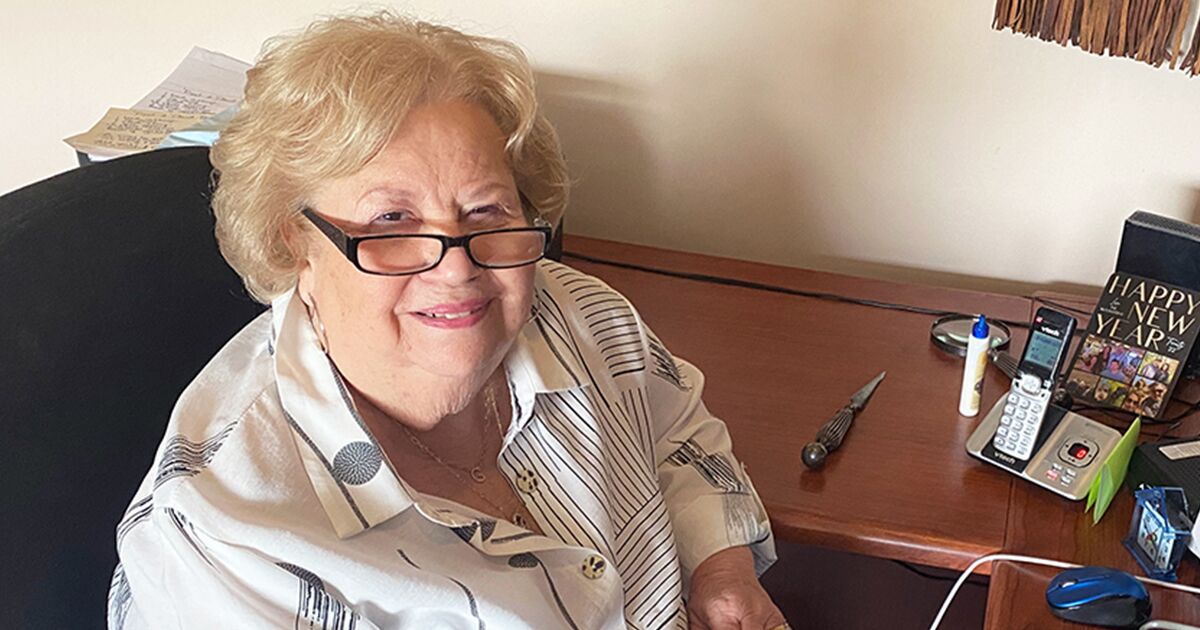 Gail Bloomstein, a longtime New Jersey resident, was no stranger to the area when she visited Cedar Crest, an Erickson Senior Living community in Pompton Plains, N.J.
"My husband and I built a house nearby in 1967 and raised two sons," she says. "After visiting Cedar Crest, I thought, 'Moving here may not be a bad idea.' I lived in a beautiful townhouse with three floors, but my vision was failing."
While Cedar Crest's maintenance-free apartment homes were a huge draw for Gail, the community's array of amenities and activities--both on and off campus--was even more appealing. 
"I love to travel," says Gail, "so when one of the women who organizes resident trips invited me on a couple of excursions, it really resonated with me. And I had a wonderful time!"
Like all Erickson Senior Living communities, Cedar Crest offers the best of both worlds--local trips and cultural events paired with exciting on-campus happenings keep residents like Gail active and engaged.
All in one
"We have so many activities right here on campus. From indoor and outdoor fitness opportunities to resident-led clubs and programs, there's something for every interest," says Sales Director Ray Guarino. 
Gail, an active member of card and board game groups for Scrabble, Canasta, Rummikub, and Phase 10, couldn't agree more.
"There is so much to choose from on campus," she says. "You'll never be bored!"
To share her helpful travel tips, Gail writes a travel column for Mountain Matters, Cedar Crest's newsletter. She also attends Resident Advisory Council meetings and community town halls to stay in the know.   
"And, of course, I can't forget my weekly, relaxing trips to the on-site hair salon and my almost daily visits to Belmont Beans and marketplace. I could not survive without those!" jokes Gail, who appreciates having quality services and amenities just a short, indoor stroll away. 
Community ties
"At the same time, Cedar Crest's location in the greater Pequannock Township makes it easy to access nearby sporting events, shopping, and volunteer programs in cities like Newark and New York," says Guarino. "Manhattan is only about an hour away, offering myriad culinary choices, world-renowned museums, and, of course, the shows on Broadway."
Cedar Crest also offers special trips and excursions through partnerships with area organizations and educational institutions.
Interested in scheduling a day trip yourself? Grab your itinerary and hop on one of the community shuttles. 
Shared wanderlust
Gail, eager to share her passion for travel with others, was more than happy to create an itinerary for a group trip.
Her proposed bus trip was well-received, so she contacted a travel agent and asked how many people were required to hire a motor coach. Gail and her friends easily rounded up the required number: 40. She ran the idea by Cedar Crest's administration and they were on their way. 
"Our group, 'Trips and Travel, in Conjunction With Long's Travel' was on its feet," recalls Gail. "We went to an area casino that first trip. Now, we're up to one trip a month."
Recent destinations have included the Jersey Shore, Bucks County Playhouse, and Penn's Peak for a Dolly Parton/Kenny Rogers tribute show.
"My only goal for the trips is for everyone to get off the bus with a smile on their face," she says. 
Being able to lock and go--without worrying about mail, lawn care, or home security--makes all the difference to resident travelers like Gail. 
'Comfort in familiarity'
As much as Gail appreciates being able to get away, via shuttle, bus, or plane, Cedar Crest's proximity to family is near and dear to her heart. 
"One son is half an hour away, and the other one is an hour and a half away," Gail says. "It's nice having them close by."
While residents can find everything they might need on the 130-acre campus, staying connected to family and friends, the same grocery stores, and favorite restaurants--as they always have--is instrumental. 
"Cedar Crest residents have the dual benefit of participating in events on campus, as well as enjoying local activities and visiting their favorite shops in the broader community," says Resident Services Manager Drew Nieuwenhuis. 
Erickson Senior Living communities like Cedar Crest are redefining retirement living by offering residents an unparalleled lifestyle that combines convenience, opportunity, and the joy of being a part of something greater.
Invest in your future self at Cedar Crest. From top-notch amenities to affordable, maintenance-free apartment homes, you are sure to live your retirement to the fullest. Request more information today!
Back