Invest In Your Future Self at Cedar Crest
Rachel Donohue
February 21, 2022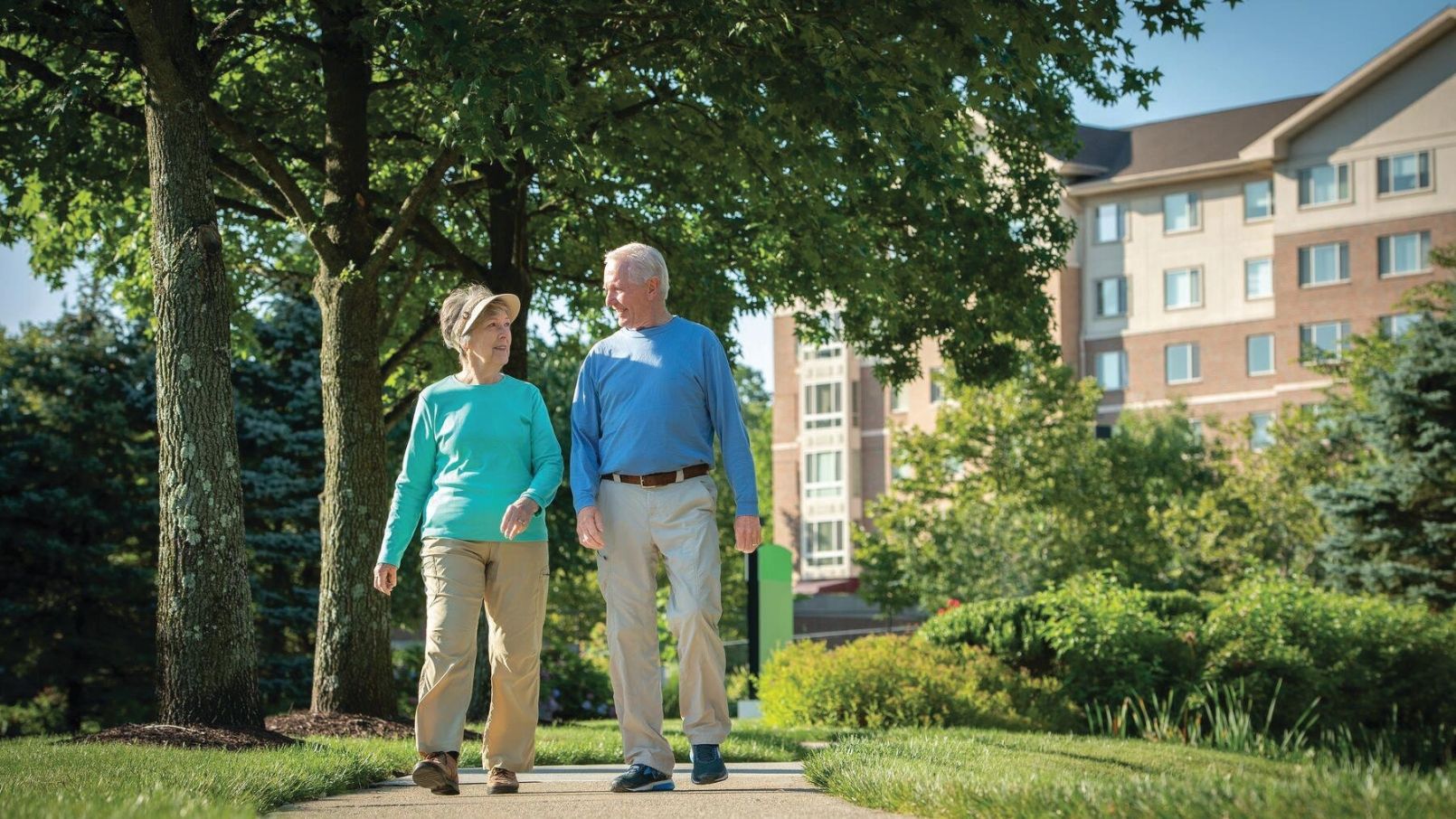 Quarterly, the American Institute of Architects summarizes results from their Home Design Trends Survey to uncover trends in home buying and selling. Some of 2021's significant trends? 48% of surveyors appreciated multifunctional spaces, 54% desired low-maintenance living, and 57% preferred layouts for aging in place.
At Cedar Crest, the Erickson Senior Living community located in Pompton Plains, N.J., all of these aspects are encompassed under one roof. Between customizable apartment homes, maintenance-free living, and amenities designed to help seniors thrive now and in the years ahead, it comes as no surprise that hundreds of retirees have already made the move.
Personalize your space
With a wide variety of floor plans in a range of sizes, Cedar Crest is an affordable retirement living option for any budget.
Whether you're looking to use a second bedroom as a guest room for grandkids or foster a peaceful meditative space in a den, you can truly create the home of your dreams. The custom design center can further tailor your multifunctional apartment home by installing upgraded flooring, premium bath and kitchen fixtures, window treatments, and more. And to provide greater accessibility for residents, all apartment homes are one level.
"Moving to Cedar Crest isn't about downsizing to a smaller space," says Sales Director Ray Guarino. "It's about 'right-sizing' to a space that better fits your life today and your goals for the future."
If you find an apartment home design you love, it's in your favor to join the Cedar Crest priority list, Guarino also explains. "Priority list members put down a fully refundable $1,000 deposit, plus a $150-per-person nonrefundable application fee, to reserve their place in line for the apartment home of their choice."
Guarino adds, "The day they join the priority list becomes their priority date, giving them first right of refusal for their desired floor plans over anyone who joins the list after them. Some of the most-popular apartment home floor plans already have long wait lists, so priority list members really gain an advantage."
Affordable and worry-free
Each monthly service package covers most day-to-day expenses, including apartment home maintenance, property taxes, heating and air-conditioning, trash and recycling collection at your door, dining plans and options, basic cable TV, regularly scheduled transportation, and 24-hour security - plus access to a wealth of campus amenities.
As a continuing care retirement community (CCRC), "Cedar Crest boasts top-notch amenities to promote independence today, while also offering multiple levels of on-site care to ensure peace of mind for tomorrow," says Guarino.
The pricing structure of Erickson Senior Living CCRCs works on a "pay as you go" basis, meaning that you only have to cover that additional care if or when you need it.
Many prospective residents find that when they add up the expenses of maintaining a home, the price often equals - and often outweighs - the cost of moving to a CCRC. Communities like Cedar Crest remove the worry and maintenance associated with taking care of a house and replace it with clubs, amenities, and social opportunities, empowering seniors to enjoy a vibrant retirement.
 "Many people assume Cedar Crest is out of their means - only to find out that it's actually within their budget and oftentimes even less expensive than living in a house, considering all the expenses associated with maintaining a home," Guarino notes. "The diversity of our community is a testament to how affordable Cedar Crest really is. We have everyone from former school teachers to retired CEOs. Every apartment, regardless of size or style, comes with the same access to Cedar Crest's renowned amenities, service, activities, and active lifestyle."
Under one roof
Cedar Crest offers the convenience and necessities of an independent lifestyle - including a medical center, bank, fitness and aquatics center, arts and crafts room, performing arts center, woodshop, salon and spa, and restaurants - just steps from each apartment home.
"You only have to move once," adds Guarino. "That's the best part. Everything you could ever need - now and in the future - is right here on campus."
If you're interested in a behind-the-scenes look at the Cedar Crest lifestyle, the priority list is to your advantage here too. From exclusive sales events to four-course dinners with current residents - led by cheerful, welcoming staff members - all of your questions are sure to be answered.
To learn more about affordable, independent senior living at Cedar Crest, request your free brochure to get the scoop on amenities, floor plans, and so much more.
Back