Cedar Crest Sales Team Members Recognized with Promotions
Susan Ingram
April 24, 2023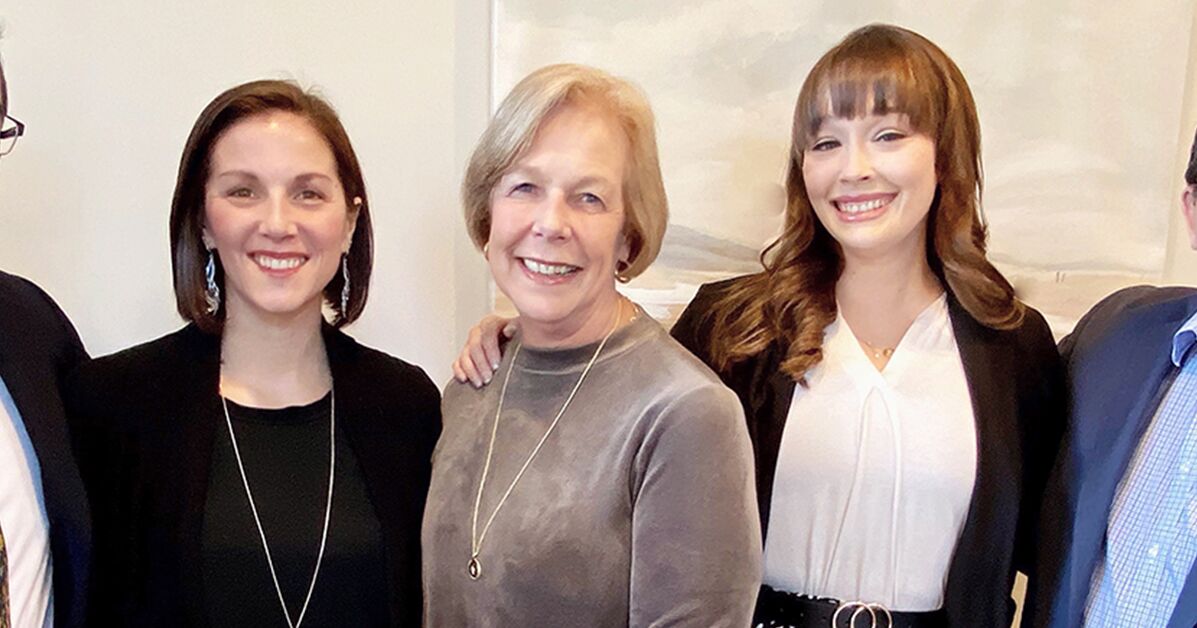 If you ask employees what they love best about working at Cedar Crest, an Erickson Senior Living community in Pompton Plains, N.J., you'll hear a familiar answer - the positive atmosphere and focus on relationships.
"I have always really enjoyed the culture at Cedar Crest," says Senior Sales Associate Jessica Cirelli, a 21-year employee. "There is a true sense of community between residents and employees!"
The shared passion for a warm, welcoming culture is what makes Cedar Crest such a great place to live and work, especially for the long-term members of the community's sales team.
Growing up with Erickson
A California native, Cirelli moved to the East Coast with her family in 2002. After adjusting to life at her new high school, she applied to work at Fireside, Cedar Crest's first on-campus restaurant.
"It was an opportunity to work in an environment full of my peers - students from other local high schools," says Cirelli, who was excited to have a rewarding job and meet new people.
For the next 13 years, Cirelli served on the dining services team in roles such as restaurant supervisor, prep cook, catering coordinator, and dining services office manager.
Cirelli then joined the sales team, eager to connect with prospective residents and illustrate the benefits of Erickson Senior Living's vibrant lifestyle.
"Our residents share amazing stories and experiences," Cirelli says. "From the social nature of Cedar Crest to its health care offerings and financial security, I truly believe in our mission and the elevated quality of life that we offer to seniors."
Making a career
Nick Rossiello, who grew up in nearby Kinnelon, N.J., also got his start at Cedar Crest during his high school years.
"In 2004, I began my first job, working as a server in the Fireside Restaurant," he recalls. "At first, I was bummed that all of my friends were working in a different restaurant, but I quickly made new friends."
In his 19 years at Cedar Crest, Rossiello has also served as a restaurant associate, community resources coordinator, TV studio coordinator, sales associate, and most recently, a promotion to sales counselor in 2022.
"Cedar Crest is a beautiful place to work," says Rossiello. "It's the relationships that make this community such an attractive place to build a career. The residents are certainly what differentiate us from other work environments! Serving them has been an absolute privilege."
Instilling values
While Sales Counselor Ruth Phillips followed a different path, her love for Erickson Senior Living's culture is just as strong.
Phillips, a Brooklyn, N.Y., native, began her career in 2001 by answering phones for the sales team at Seabrook, an Erickson Senior Living community in Tinton Falls, N.J.
"It was a great team!" recalls Phillips. "When Pam Matschat, a sales counselor who was a wonderful mentor to me, relocated to work at Maris Grove, an Erickson community in the Brandywine Valley of Pennsylvania, she asked if I wanted to fill the open sales counselor position there. I jumped at the opportunity."
In 2007, Cedar Crest Sales Director Ray Guarino contacted Phillips asking for support, as demand for the community's lifestyle was rapidly increasing. She agreed, traveling 60-plus miles two times a week for six months.
"When a position opened up at Cedar Crest, I became a sales counselor," Phillips says. "It was a great move for me! Cedar Crest's sales team is terrific. They're supportive and caring."
She adds, "I've realized that, no matter where you go, Erickson Senior Living's values are going to be instilled in each community. And the residents! Everyone has a different story to tell. Their backgrounds and experiences, they become a part of you."
'A special place'
Kate Tanis, a self-proclaimed "New Jersey born and bred gal," is celebrating 16 years at Cedar Crest in 2023.
"It's just a special place to work!" she says. "I enjoy interacting with fellow employees and residents, from whom I learn so much."
Tanis started at Cedar Crest as a communication specialist, helping residents from the lobby's front desk.
She then served as an operations associate, volunteer coordinator, household coordinator, and a program manager. From there, she became a sales counselor, and in 2022, was promoted to sales manager.
Tanis has come a long way from her days as a roller-skating waitress at the Chatterbox Café, and she's loved every minute of her career with Erickson.
An experienced leader
Guarino, who boasts an 18-year career with Cedar Crest, is the leader of this experienced group.
"We have over 125 years of Erickson Senior Living experience on the sales team alone! They are such an amazing group," he notes.
Just like his teammates, Guarino cites Cedar Crest's culture for the passion behind his day-to-day work.
"Being able to meet, talk with, and learn from residents is the best part of my job," says Guarino. "These conversations lift me up and make me appreciate what I do every day."
To learn more about affordable, independent senior living at Cedar Crest, request your free brochure to get the scoop on amenities, floor plans, and so much more.
Back