Cedar Crest Rolls Out Upgraded Amenities Across Campus
Susan Ingram
February 14, 2023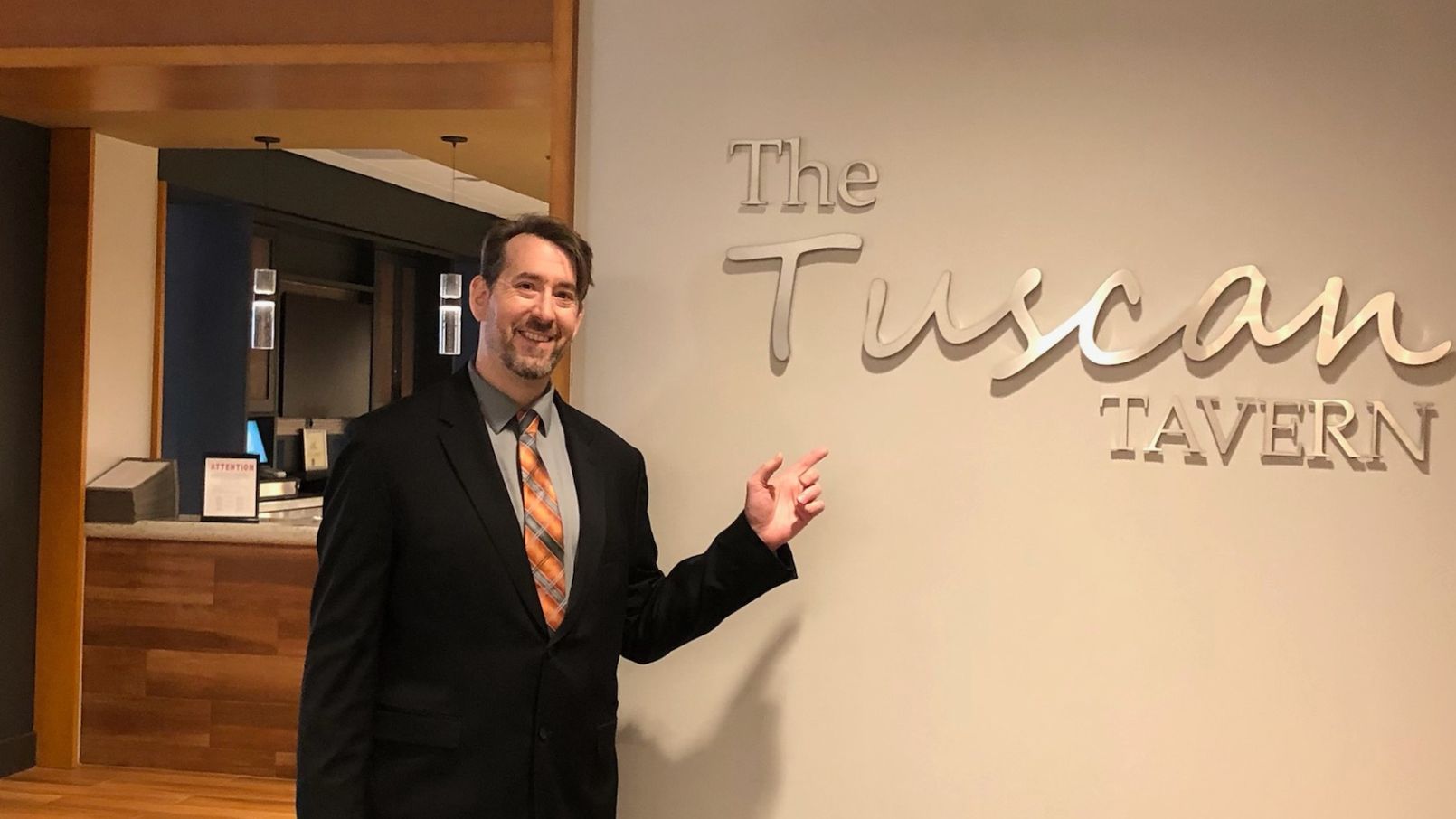 MaryAnn Morgan was introduced to Cedar Crest, an Erickson Senior Living community in Pompton Plains, N.J., while volunteering as president of a local hospital's auxiliary.
"We did fundraisers at Cedar Crest," MaryAnn says. "They would invite us, I would bring hospital gift shop items, and we would sell them. It familiarized people with the hospital, and in return, I got familiar with Cedar Crest."
After experiencing issues with her sight, both MaryAnn and her late husband were unable to drive. They wanted to maintain active, engaged lives in retirement, but remaining independent was becoming a challenge.
"We didn't want to impose everything on our children," MaryAnn recalls. "We were invited to a luncheon at Cedar Crest, which was wonderful, and given a tour. The rest is history!"
In 2019, the couple moved into one of Cedar Crest's spacious, maintenance-free apartment homes, enjoying dramatic sunsets and mountain views.
Now, MaryAnn is happy to see Cedar Crest undergo a vibrant refresh. Recent renovations include upgrades to the Oak Room restaurant and a new 72-seat bar, called the Tuscan Tavern, which embodies a contemporary, New York vibe.
"They're upgrading everything, including the Oak Room, which I live near," MaryAnn says. "I like the color scheme and the lighting. It's lovely!"
A focus on food
MaryAnn is just one of many residents that are thrilled to see new eateries and menu items rolling out in 2023.
"Last year, at our Fireside and Oak Room restaurants, outdoor patio areas were created. This year, we're adding dynamic dining options," says Paul Cimins, Cedar Crest's dining services director.
The Oak Room, previously a buffet-style venue, has been renovated to align with the community's Signature Dining experience. Through the Signature Dining program, residents can choose from an array of made-to-order dishes that are crafted with local, fresh ingredients by culinary professionals.
MaryAnn, a big fan of the refurbished Oak Room, says one of her new favorite menu items is the beef bourguignon.
"The Tuscan Tavern, offering homemade, traditional Italian food like pizza and pasta, opened recently as well," Cimins says. "The brick oven is a really nice touch. Residents can sit and savor a full meal or sip on cocktails over a light lunch."
Amenities galore
Meanwhile, across the picturesque 130-acre campus, the Woodland Commons Clubhouse is also getting a fresh look and new amenities, including a satellite fitness center, a fast-casual dining venue, virtual golf, and more.
"Thanks to these renovations, residents will have even more places to socialize, exercise, take classes, and enjoy a meal or cocktail on campus," says Kristen Compton, Cedar Crest's executive director. "Woodland Commons will now house the largest gym on campus - and a separate workout room for fitness classes. The clubhouse's first floor will have a new restaurant, called the Woodland Bistro, and a new library."
Hallways connecting Woodland Commons to other neighborhoods on campus have received a facelift as well.
"The new furniture, color palette, artwork, lighting, and flooring have been uniquely curated for Woodland Commons," says Danielle Hammer, Cedar Crest's associate executive director. "These upgrades will bring a modern appearance to the clubhouse - and the community."
Looking ahead
Compton notes that similar décor updates are slated for the Belmont Clubhouse too.
"We invest in refreshing our campus to meet the evolving wants of today's seniors and to offer residents the best facilities and services," Compton says. "Our renovations ensure that Cedar Crest continues to be one of the most desirable senior living communities in Morris County."
But before a single nail is hammered, Cedar Crest's leaders always field surveys and host focus groups to identify what current residents are hoping to see. As a result, all updates were thoughtfully planned based on the feedback that administration gathered.
MaryAnn notes that residents appreciate the opportunity to provide input regarding Cedar Crest's changes, as it's one more way to stay engaged with the community they call home.
"It's our home," MaryAnn says. "We want it to look nice, inside and out!"
To learn more about affordable, independent senior living at Cedar Crest, request your free brochure to get the scoop on amenities, floor plans, and so much more.
Back