Cedar Crest Resident Flourishes in Active Retirement with Plenty to Learn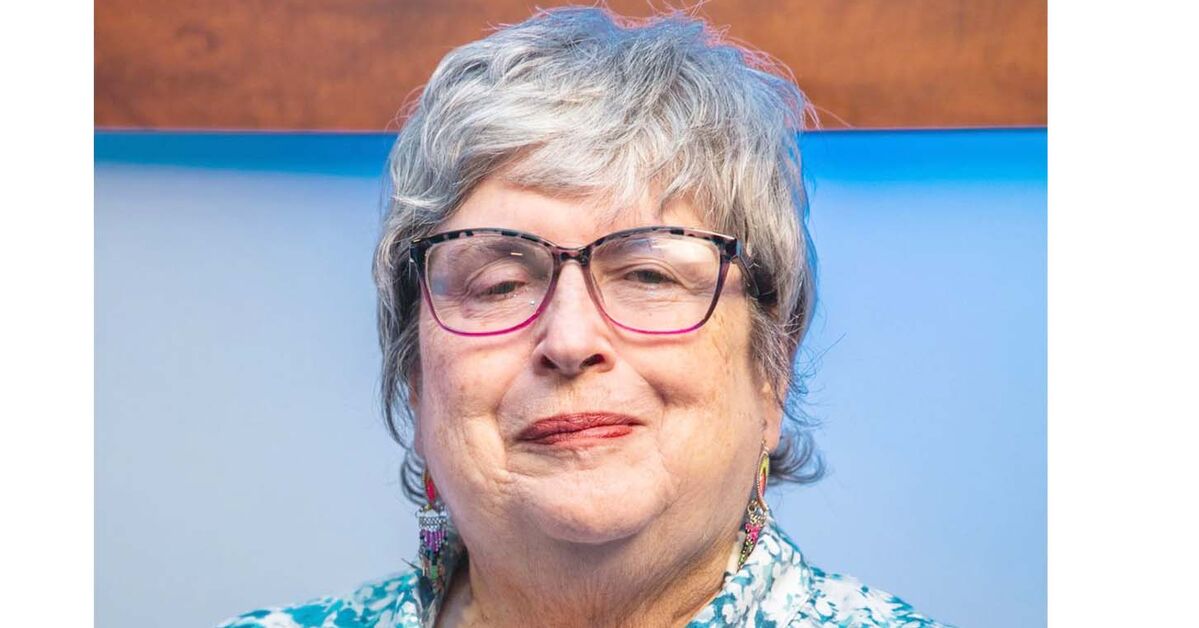 The best teachers will tell you that learning is a lifelong process. For members of the Cedar Crest Institute for Learning in Retirement, that adage definitely rings true.
Barbara Seixas moved to Cedar Crest, the Erickson Senior Living community in Pompton Plains, N.J., in 2014. She learned about the institute while attending an activity fair on campus. With her interest piqued, Barbara asked if the institute offered any craft classes. Although she was informed it didn't, Barbara was invited to start some herself, and she enthusiastically did just that.
Barbara has been a dedicated, active member of Cedar Crest's Institute for Learning in Retirement ever since. "We rarely turn down a resident who would like to teach, as so many of our residents have such great stories and knowledge to share," says Barbara.
Today, the Cedar Crest Institute for Learning in Retirement runs a spring and fall semester, offering around 50 classes each semester, as well as some additional courses in the summer. Residents pay a one-time registration fee of $20, which grants access to as many courses as they'd like, space allowing.
Learning from each other
A wide range of course topics are offered, such as artificial intelligence, American theater, popular entertainment, travel, and more. Topics are chosen and taught by residents, who decide how many sessions they will offer and when. Guest speakers, who are often experts on the topics, are brought in to speak as well.
A small, additional fee is charged for special courses that include food, such as wine and cheese courses, curated tastings with chefs, and travel courses.
When live, in-person courses were temporarily halted by the pandemic, Barbara was grateful for Cedar Crest's TV studio crew, who recorded courses and broadcasted segments to residents through the in-house TV channel. The crew also provided additional content on topics as diverse as the Hoover Dam, the Baseball Hall of Fame, and the opera through DVDs.
"Michael Dygos and Matt Colvin in the TV studio were so helpful in enabling the institute to continue offering programs during this difficult time," says Barbara.
While live classes resume this fall, the institute will continue to broadcast programs for residents who would prefer to learn virtually.
Something for everyone
The Cedar Crest Institute for Learning in Retirement is just one of the many active organizations on campus, and Barbara really appreciates the diversity in the rest of the community's offerings.
She is also a member of Guardian Angels Knitting, which meets weekly to make hats, scarves, and blankets for charity. The group has provided over 1,000 items to local and national nonprofits.
As a member of the quilting and sewing group, Barbara makes lap quilts that are donated to residents of Mountain View Gardens, Cedar Crest's continuing care center. The group also makes additional items such as totes, wine bags, microwave cozies, and more, which are sold at the Cedar Crest's Fruits of Our Labors Sales, which raises funds for the Resident Care Fund.
Barbara also enjoys the entertainment offered at Cedar Crest, like live music performances.
A comfortable, beautiful home
In addition to the plethora of clubs, activities, and entertainment at Cedar Crest, Barbara was drawn to the picturesque campus, adorned with lush gardens and fountains.
"When I first came to visit Cedar Crest, my driver thought it was a luxury resort and was surprised to learn it was a retirement community," says Barbara.
The beauty extends to her apartment home, where Barbara enjoys the view of rolling hills and valleys from her large windows. She chose the Brighton-style floor plan, a one-bedroom apartment with convenient access to the Belmont Clubhouse, where many activities and events take place.
She was also impressed by the community's energy on her first visit. "When I walked into the Belmont lobby, the word that immediately came to mind was 'alive,'" she says. "People were grabbing coffee, sitting and chatting, and visiting the convenience store. That was the vibe I wanted in a retirement community."
Seven years later, Barbara couldn't be more satisfied with her decision. "I have talked up Cedar Crest to everyone I run into because I am so happy living here," she says.
Consider Cedar Crest if you're interested in living in a connected and engaged senior independent living community. Beautiful scenery, resort-style amenities, an on-site medical center staffed by full-time medical professionals, and new friends await. Request more information today!
Back