Cedar Crest Offers Strong Community Amid Pandemic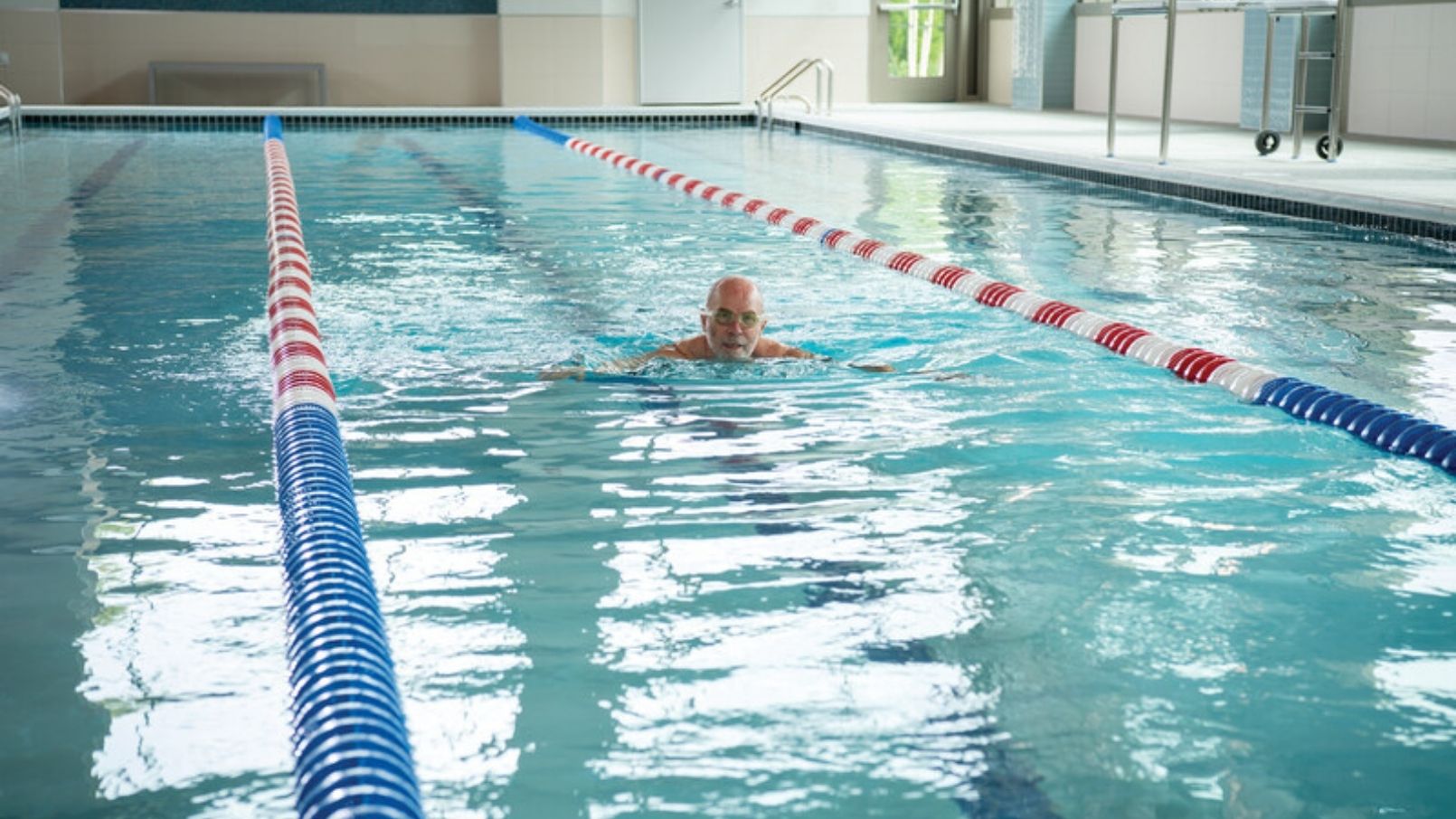 Return to normalcy in sight as 95% of residents are fully vaccinated
When Carolyn Hunt wanted to move closer to family and shed the responsibility of home ownership, she chose Cedar Crest, an Erickson Senior Living community in Pompton Plains, N.J. Carolyn was attracted to the vibrant campus and its many amenities and activities, and when the coronavirus pandemic hit in 2020, she was even more confident that she had made the right choice in Cedar Crest.
"Our executive team was so transparent throughout this crisis, and kept us updated several times a week on the number of those affected," says Carolyn. "During their TV broadcasts on Cedar Crest's in-house TV channel, they had an open phone line for questions and comments from residents."
When she became ill soon after stay-at-home measures were enacted in New Jersey in March 2020, Carolyn immediately called Cedar Crest's on-site medical center, and a staff member visited her apartment twice to check on her symptoms and rule out coronavirus. Throughout the week, she received daily phone calls from staff to check on her progress, giving her a sense of security and peace of mind.
In addition to Cedar Crest's excellent healthcare service, Carolyn was pleased with the community's efforts to keep residents engaged and entertained during this isolating time.
"Our TV crew of two talented, hardworking young men managed to televise exercise programs, regular updates from our executive team, movies, entertainment, recorded church services, and a variety of educational programs," says Carolyn. "Other resident coordinators provided booklets with puzzles, organized weekly virtual Bingo, and provided a spring tour of our campus so we could view the blossoms."
Carolyn is so grateful to Cedar Crest's staff, noting that everyone "wore many different hats throughout this entire year and worked endlessly to accommodate residents' needs." Staff brought needed supplies directly to her apartment, where she enjoys baking for family and friends. She normally bakes often with her children and grandchildren, but has been able to adapt to still share this activity via FaceTime. Her friends on campus are often the recipients of her homemade rolls, cookies, and cakes.
In recent years, Carolyn has also started sewing microwave cozies to give to her friends, which expanded into selling them to cover costs. This past year, however, she discovered that she could get her supplies in the quilting and sewing room at Cedar Crest.
"In June, right after we opened back up, I began using the free supplies, and the cozies were sold by the quilters' group, with profits to be shared with the Resident Care Fund, Staff Appreciation Fund, and Student Fund."
Throughout this unpreceded year, Cedar Crest has continued to grow, and 85 new residents have decided to call the community home in the past six months. The campus is in the final stages of refurbishing its Village Square Clubhouse, which includes a full-service CVS Pharmacy and a revamped Fireside Restaurant and Pub. Cedar Crest's fitness center, Lakeland Bank, PS Salon, and public areas are also currently undergoing refurbishment, and WiFi is now available throughout the newly redesigned clubhouse.
Now, a year after the pandemic took hold, life is changing again, for the better. Thanks to Erickson Living's size and resources, its 20 communities are conducting comprehensive vaccination programs.  Cedar Crest has completed its COVID-19 vaccination clinics with 95 percent of its residents receiving both doses.
Amenities are open on campus with safety precautions in place including restaurants, fitness center, all-season pool, art studio, and woodshop.  Residents are enjoying a variety of activities such as poker, gardening, art classes, yoga, line dancing, billiards, pickleball, and more.
Carolyn is looking forward to a full resumption of the many activities she enjoys on campus, including exercises classes, swimming at the pool, and acting as a resident greeter and leader for the four resident buildings attached to the Woodland Commons Clubhouse.
"We are so proud and excited about how well our COVID-19 vaccination clinics have gone at Cedar Crest," says Executive Director Todd DeLaney. "95% of our residents have made the important decision to receive the vaccine. It is wonderful to see our residents take advantage of our amenities and services on campus. Brighter days are here!"
To learn more about the stress-free and fun-filled lifestyle at Cedar Crest, request a brochure, or schedule an appointment.
Back