Cedar Crest Offers a Great Lifestyle - And a Great Value
Susan Ingram
April 7, 2022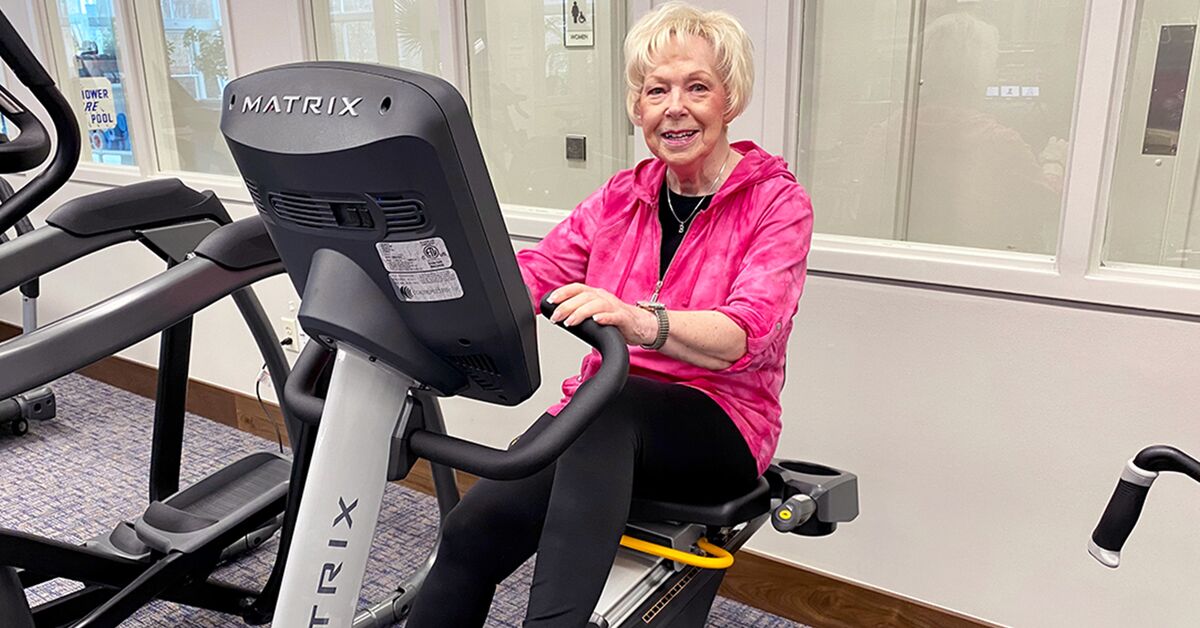 Are you searching for a retirement living option that offers a wide range of stylish apartment homes, abundant amenities, dynamic clubs, and delicious dining - all at an incredible value? Look no further than Cedar Crest, an Erickson Senior Living community in Pompton Plains, N.J.
The attractive financial structure at Cedar Crest, including a 90% refundable entrance fee and predictable monthly service package, makes managing your retirement budget a breeze.
Proximity and price
Bill and Barbara Vanderberg lived in Wayne and Warren, N.J., before moving to a 55-plus community. Then the couple realized they wanted to be closer to family.
Making the decision to move to Cedar Crest was easy. The location is very convenient - "I'm now five minutes from my grandson!" Bill says. And the retired banker really appreciates the community's pricing and convenient monthly service package.
"As a banker, budgeting was part of daily life," Bill says. "I looked at the cost here and saw that what I paid in real estate taxes and HOA fees is half the yearly fee here."
Predictable costs
"Our monthly service package makes it easy on residents," says Sales Director Ray Guarino. "Instead of juggling stacks of bills each month, you can just write one check."
Cedar Crest's monthly service package covers expenses that any homeowner incurs, such as heating and air-conditioning; utilities, except telephone and Wi-Fi; maintenance, including repair and replacement of appliances; professional landscaping; and regularly scheduled transportation.
The package also includes flexible meal plan options that give residents the opportunity to dine at the community's on-site restaurants, making it easy to eat healthy or satisfy a craving for something savory. Cedar Crest prides itself on providing an exceptional dining experience with a variety of delicious options.
That kind of predictability makes budgeting a breeze. "We no longer worry about putting a new roof on, appliances, or anything," says Bill. "You know what your budget is, what your income is, what your expenses are. There are no surprises."
No more maintenance
That worry-free lifestyle is what attracted resident Betty Bahnsen, who moved to Cedar Crest after living in Upper Saddle River for five decades. After her husband passed away, she wanted to live someplace where finances and home maintenance were taken care of.
"I wasn't physically able to handle all the things to be done on the house," Betty says. "I remembered an advertisement for Cedar Crest, so I got in my car and drove here."
She toured Cedar Crest with Sales Counselor Kate Tanis, and "learned about what they would take care of," Betty says. "All the pegs went in the right holes for me."
A welcoming community
But Cedar Crest residents like the Vanderbergs and Betty gain more than just a maintenance-free apartment home - they gain a community filled with amenities, activities, services, and opportunities for socialization, which fosters true value for price paid.
"We have 180-plus clubs, groups, and activities," Guarino says. "Residents enjoy outdoor activities, like bocce ball and horseshoes, and the indoor fitness center. We also have the Cedar Crest Institute for Retirement Learning, where we bring in educators to teach college-style classes. Residents can teach, as well, if they're interested."
The chance to make new friends is another key benefit for residents. "It's a very social community. We enjoy living here." Bill says. "We've met some very nice residents. We eat out every night with a different group at one of the seven restaurants."
Betty agrees, saying her next-door neighbor welcomed her and introduced her to her best friend. "These two ladies created a whole new life for me. I am extremely happy here. I have a very full life."
Financial security
At the heart of this continuing care retirement community is the Resident Care Fund - a commitment to residents that if they happen to deplete their financial resources, through no fault of their own, they still have a home for life.
Cedar Crest's 90% refundable entrance fee provides another level of financial security. This policy ensures that all or part of a resident's estate will be returned to them or their beneficiaries, as per Cedar Crest's Residence and Care Agreement.
"When new residents move to Cedar Crest, they have a home here for life - the true meaning of continuing care," says Guarino.
Spring into action
The vibrant housing market means great returns on home investments, which provide new residents with an additional degree of purchasing power when choosing a new apartment home, explains Guarino.
"Many retirees are interested in right-sizing their living situations," says Guarino. "And soon-to-be residents are getting more for their old house than they are paying for their new apartment home at Cedar Crest. That allows them immediate access to investment dollars."
After all your hard work and careful planning, now is the time to make the move to a worry-free, financially-secure lifestyle.
To learn more about affordable, independent senior living at Cedar Crest, request your free brochure to get the scoop on amenities, floor plans, and so much more.
Back