Cedar Crest Offers Exciting, Rewarding Dining Services Careers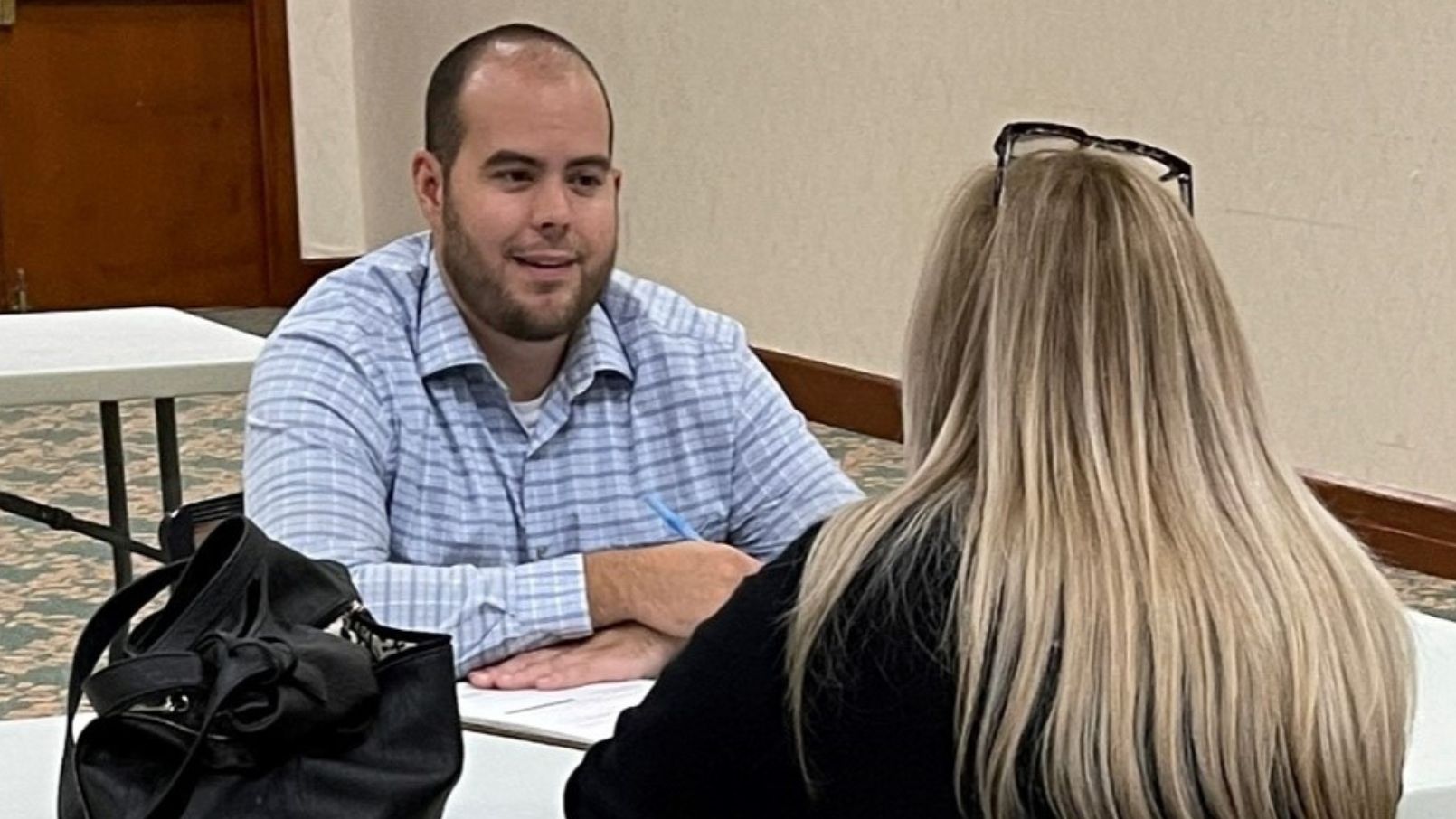 Ready to ignite, redirect or accelerate your career trajectory? Cedar Crest, an Erickson Senior Living community in Pompton Plains, N.J., is eager to onboard talented and energetic new employees to its Dining Services team. Whether you are a seasoned worker looking for a fresh opportunity or just entering the work world and seeking training and experience, Cedar Crest has a variety of positions and career track choices to suit your talents or help you discover them.
Many longtime Cedar Crest employees began their first jobs as teens, and through skills training, education support, mentoring, leadership training, and other invaluable benefits, have advanced their careers to suit their talents and interests perfectly.
Christopher Kilhaney started his career with Cedar Crest in 2005 when he was 15 years old. Originally from Butler, N.J., he lived only five minutes away but needed transportation, which Cedar Crest provided.
"That was a big selling point when I started because it was so convenient," Kilhaney says.
Gaining experience in many facets of the company, Kilhaney found the path that was "the perfect fit" for his goals and personality.
Working first as a student server, Kilhaney soon moved up to prep cook and line cook. Next, he was supervisor to the assistant general manager at Fireside, one of Cedar Crest's upscale restaurants. Now Kilhaney enjoys working in Human Resources as a Dining Services recruiter.
"Great food every day was definitely one of the best perks about working in dining. It would be hard to pick which position was my favorite," Kilhaney says. "Working as prep/line cook was an absolute blast! Managing, training, and developing student servers was an incredibly rewarding experience, and they work so hard!"
Since 1983, Erickson Senior Living's network of communities has been devoted to one mission—helping residents and employees live better, more rewarding lives. Among the most respected names in senior living, we have a thoughtfully designed and growing portfolio of retirement communities across the country. We see each day how those driven to make a difference and feel passionate about what they do thrive in an Erickson Senior Living career.
"There has never been a more exciting time to be a part of Cedar Crest's dining services team," said Director of Dining Services Paul Cimins. "The rewarding work, diverse training opportunities and other benefits that are inherent with our dining services positions provide an ideal pathway for a successful and rewarding career."
Cedar Crest offers no less than seven delectable venues in its Signature Dining program, from the upscale Fireside Grill to the lively Belmont Beans, along with a busy catering option for resident and other on-campus events.
Kilhaney says it's hard to describe why he's enjoyed working at Cedar Crest for 17 years.
"I met my closest friends working here when I was in high school," he says. "And since then, the staff and residents here have become my family."
Opportunities for professional growth and training include coaching new servers as a Dining Server Trainer; professional culinary training and certification with the Rouxbe Online Culinary School; and the no-cost Erickson University School of Culinary Arts. Other employee benefits include health care plan choices, career-building support, a beautiful workplace and flexible schedules that promote a healthy work-life balance.
"My experience in Cedar Crest with Erickson has been amazing. Opportunities are constantly popping up for those who are looking for them," Kilhaney says. "I believe everyone can find a place where they fit in this community."
Interested in checking out Cedar Crest's exciting opportunities in Dining Services or our other career paths? Please visit our careers website!
Back